Dr. Sakshi - Trained Ayurvedic Doctor of Planet Ayurveda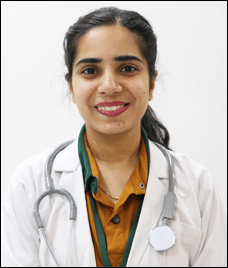 Education
BAMS from Saint Sahara Ayurvedic Medical College and Hospital Bathinda (Kot Shamir).
Work Experience
Practiced Various Ayurvedic medications in Ras shashtra and Bhaishjaya Kalpana and learnt about various Kshara Sutra Formation.
Attended various Webinars at college.
Assisted General Surgeries in college such as various Panchkarma Procedures such as Snehan, Swedan, Nasya and Basti.
Worked for 3 months in Civil Hospital, Malout in gynecology department and performed Normal deliveries and Dilation and curretage independtly.
Working as Planet Ayurveda Team Expert under the Guidance of Dr. Vikram Chauhan since June 2022 till Present.
Participation
Participated in Arogya Mela 2018 in Government Rajendra College Bathinda.
Hobbies
Reading
Writing
Listening to music
Travelling