Alternative Treatment for Ulcerative Colitis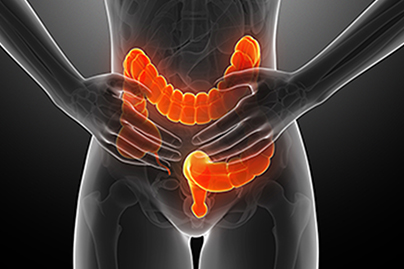 Ulcerative Colitis is an inflammatory bowel disorder, which is characterized by the formation of ulcers in the endothelial layers of the colon. The colon becomes inflamed and highly painful. This disease has a huge complication on the human body. It also brings about a lot of negative feelings in the humans like depression, anxiety, anger and many more.
Major Reasons of Ulcerative Colitis
The Causes, which give rise to this Bowel Disorder are the following:
Intake of Unhygienic and spicy food items
Stress
Sleep deprivation
Consumption of alcohol
Lack of proper lifestyle
Genetics
Symptoms of Ulcerative Colitis
The major signs of the inflammatory bowel disorder are discomfort, pain, swelling, bleeding. Defecation becomes very difficult and painful. The patient always has a feeling of fullness and faces diarrhoea, dysentery and various metabolic disorders. Abdominal cramps, stool full of blood and mucous, tenderness and pain are some of the other symptoms of this metabolic disorder.
To treat this disorder, there are a lot of alternative treatment for ulcerative colitis.
These include following a particular diet, a proper lifestyle and certain Ayurvedic treatments as well.
Dietary Guidelines
Consume a lot of water and fluid. This will make the flow of stool easy. Avoid the intake of non-vegetarian food items, tea, coffee, ice cream, milk and other milk products. Also, it is strictly advised by Ayurveda to prohibit the intake of pitta aggravating food items, which include spices, lemon, pine apple. And, instead, it is advised to consume more and more bottle gourd, pumpkin, which are bitter in taste. Smoking and alcohol need to be strictly avoided. Also, following a daily routine and maintaining a proper hygiene are required. Patient suffering from ulcerative colitis must not have junk and spicy food at all. Also, he should consume coconut water, if possible.
Another essential alternative treatment for Ulcerative Colitis is the Ayurvedic treatment. There are certain herbal formulations given by the leading herbal products manufacturing company, Planet Ayurveda. The products of Planet Ayurveda have no side effects at all. Instead; they are vegetarian and natural as well.
Herbal Remedies for Ulcerative Colitis
Planet Ayurveda has provided the Ulcerative Colitis Care pack to its patients as an alternative treatment for Ulcerative Colitis. Following are the components of this care pack.
Product Description
1. Arjuna Capsules
These Ayurvedic formulations are manufactured from the extracts of the herb, Arjuna. It provides relief from injuries, inflammation, ulceration, bleeding and physical damage. It enhances the strength and physical stamina of the individuals to a huge extent.
Dose: 2 capsules two times with plain water on a daily basis.
2. Kutajghan Vati
This herbal medicine has a huge potential to treat the various metabolic ailments like diarrhea, fermentation, dysentery, bleeding, abdominal aches and several other symptoms. This medicine provides relief from this inflammatory bowel disorder to a huge extent.
Dose: 2 tablets two times with plain water on a daily basis.
3. Vatsakadi Churna
A lot of herbs are blended with each other to form the Vatsakadi Churna. It has dhania, anaar, bael, jaiphal and choti elaichi. These herbs work synergistically with each other and maintains the metabolic balance of the body. It also helps to restore and rejuvenate the body right from the basic cellular level.
Dose: 1 tsp two times with plain water on a daily basis.
4. Pitta Balance
This herbal formulation contains corals, pearls. These are highly abundant sources of calcium. These components are grinded, crushed and blended together to prepare this herbal formulation. The Ayurvedic medicine relieves pain, discomfort, ulceration and bleeding considerably.
Dose: 1 capsule two times with plain water on a daily basis.
To buy Ulcerative Colitis Care Pack, please visit store.planetayurveda.com/products/ulcerative-colitis-care-pack
These ways of Alternative treatment for Ulcerative Colitis are extremely effective for treating the inflammatory disorder. They provide relief from the various symptoms and help to lead a healthy life.