Best Natural Herbal Products, Herbal Remedies, Herbal Supplements
Please always send your location when you write to us.
Planet Ayurveda is a GMP certified, US-FDA registered for legal exports to USA, ISO 9001:2015, HACCP, WHO-GMP certified Manufacturing unit based in India, founded in 2002 by Dr. Vikram Chauhan (MD-Ayurveda). It came into existence as a subsidiary or as a brand name of the parent company known as Krishna Herbal Company, which is also owned by Dr. Vikram Chauhan.
Dr. Vikram Chauhan is MD in Ayurvedic medicine (Herbal Pharmacology and Pharmacognosy) and all these formulations developed by him got popular around the world quickly because of their efficacy.
We did not put any efforts in advertising the products and we regularly get queries from people around the world to be our distributors as they hear about the effectiveness of the products.
There is Our Distributors section. Please have a look as we have listed all our distributors at our website. Our products are available in Singapore, Parts of USA, Czech Republic, Slovakia, Macedonia, Latvia, Dubai, Algeria and many other parts of the world.
Our main focus always remains on quality, using the best quality herbs and standardized extracts to be made into international quality herbal supplements in a GMP certified facility. Since Dr. Vikram Chauhan is himself a clinician and checks about 50 patients in his clinic every day, so he developed the products from his practice point of view.
We get lots of encouraging testimonials everyday. We assure you quality products, quality service and excellent results. Read More about Dr. Vikram Chauhan ...
We have regular distributors in many parts of the world. There are many satisfied patients who have used our products and are using regularly. They are recommending these products to their friends and relatives. We welcome people who want to be our distributors in their territories. Please don't hesitate to write to us. We will be glad to get back to you quickly within 24 hrs. or less.
Planet Ayurveda updates information about Ayurveda, health, herbs and other nutrition related topics at various social medial channels. You can check www.youtube.com/planetayurvedatv and www.facebook.com/planetayurvedaindia
Consult with Best Ayurvedic Doctors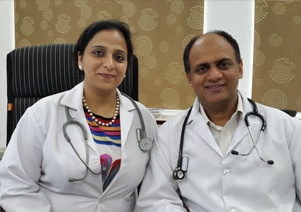 Dr. Meenakshi Chauhan
BAMS - Gold Medalist from Panjab University,
MD (Alternative medicine)
AND
Dr. Vikram Chauhan
BAMS, MD (Ayurveda) from Baba Farid University of Health Sciences, Faridkot
Physical Consultations
For your Pulse examination, Prakriti Analysis, Physical consultation you can visit our center after fixing an appointment by calling at these nos. 0172-521-4030 (India), +91-172-521-4030 (Outside India) (Call between 9:30 AM to 5:30 PM Indian Standard Time - Monday to Saturday). Please do not come without appointment. Always take prior appointment. Remember that Dr. Vikram Chauhan is not seeing patients on Sundays, Wednesdays and Thursdays.
E-Mail Consultations & Health Related Queries
Read all 10 points before writing us an E-mail:-
Try to make the subject line catchy so that we reply quickly (For example - Do not write URGENT or something like this), Write - Patient Name - Location - Phone No. - Disease Name in the subject line.
For Example : John - New York - 001-255-654-5456 - Kidney Failure
Location - Your location is very important to us. Please write your City, State, Country, Phone no to us so that we can help you quickly.
In case you do not receive a response within 48 hours of having sent a mail, kindly do contact us on any of the following numbers to avoid communication gaps and delays: 0172-521-4030 (India), +91-172-521-4030 (Outside India) or +91-991-559-3604 etc.
We reply sometimes immediately but sometimes it may take a 3-4 days, as Dr. Vikram Chauhan checks the mails himself. If you don't get reply even after 5 days, please send the mail again to herbalremedies123@yahoo.com with Subject (Reminder 2 - Patient Name - Location - Phone No. - Disease Name)
Always mention the list of medicines in a list wise manner, if you are taking any Allopathic / Ayurvedic medicines or Ayurvedic supplements from us. Remember that every time you write to us, please send us the list of medicines you are already taking.
If you are already in conversation with us, then do not compose new E mail but always keep the whole old conversation with us in the trail mail. It will be good if you can always send us your address, phone no. in your email. May be you are near to our Distributor and we can serve you in a better way.
Always write Name of the medicines you are taking and your phone no. in the mail - so that we can edit them, modify them or help you in a better way. Do not call us for making changes in your list of medicines.
Send E-mail with brief summary of your disease & reports (If any). Do not send us only reports or so many attachments. Send only latest reports and always write brief summary of your disease and current symptoms.
Since we get a lot of E-mails and Dr. Vikram Chauhan prefers to reply all of them by himself, so kindly be patience at least for 1 or 2 days.
Check our distributors page. If you are near to any of our distributors, then you can contact them for our products. Check - www.planetayurveda.com/our-distributors
Now you can send us an Email- after reading above mentioned 10 points. Write an E-mail to us at herbalremedies123@yahoo.com ( Read above 10 points before sending ).
Our Physical Location and Address
The permanent Address for Correspondence for Suppliers / Buyers / Customers / Patients/ Sending documents is:-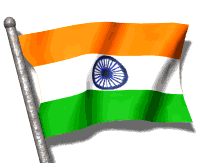 Planet Ayurveda
Plot No. 627, JLPL, Industrial Area,
Sector - 82, Mohali - 140306, Punjab (INDIA)
Phone (Customer Care) : 0172-521-4030 (India),
+91-172-521-4030 (Outside India)
Office & Clinic Timings
Office Timings
9:30 AM To 6:00 PM (Indian Standard Time) - Monday to Saturday
Clinic Timings
Dr. Vikram Chauhan Clinic Timings
10:00 AM to 2:00 PM (Only available on Mon, Tue, Fri, Sat)
NOTE - Dr. Vikram Chauhan does not give appointments on Wednesdays and Thursdays
Dr. Meenakshi Chauhan Clinic Timings
11:00 AM to 2:00 PM (Monday to Saturday)
Customer Support
For Customer Care
Please contact at 0172-521-4030 (India), +91-172-521-4030 (Outside India) (9:30 AM to 5:30 PM IST - Monday to Saturday) or mail at herbalremedies123@yahoo.com.
For Health Related Queries
Check the section above to get more information about how to write to us. Read the above mentioned 8 points before sending us an e mail.
For Cost Related Queries
If Dr. Vikram or Dr. Meenakshi has recommended some medicines to you and you want to know how much they cost and how to buy them (if you don't have credit card), then please contact at 0172-521-4030 (India), +91-172-521-4030 (Outside India) (9:30 AM to 5:30 PM IST - Monday to Saturday) or mail at costing.planetayurveda@gmail.com
For Order Related Queries
If you are facing any problem in placing online order or don't know how to buy online, please contact at 0172-521-4030 (India), +91-172-521-4030 (Outside India) (9:30 AM to 5:30 PM IST - Monday to Saturday) or mail at orders.planetayurveda@gmail.com
For Tracking / Shipping / Package / Courier Related Queries
If you have sent the payment, you have not received any information, any confirmatory E-mail, please wait for 1 more day, you will soon get tracking details or Please contact at 0172-521-4030 (India), +91-172-521-4030 (Outside India) (9:30 AM to 5:30 PM IST - Monday to Saturday) or mail at shipping.planetayurveda@gmail.com
For Business Enquiry and Complaints
Please contact Mr. Ashwani Thakur 10 AM - 6 PM IST (Monday – Saturday), on 0172-521-4030 (India), +91-172-521-4030 (Outside India) or mail him at ashwani3003@gmail.com
Our Colleagues Worldwide
International
1.

Macedonia

Karolina - Ayurvedic Practitioner

www.ajurveda.com.mk

2.

Czech Republic and Slovakia

Ms. Viera Spackova

PHONE : +421 905106232

www.planetayurveda.sk

3.

Switzerland

www.essentiel-massage.com

3.

Ojai (California)

(Santa Barbara Area)

Khabir Southwick - Ayurvedic practitioner

Phone : 001-805-308-3480

www.naturalhealingojai.com

3.

Latvia, Estonia, Lithuania

Aleksandrs Lahtionovs - Ayurvedic Practitioner

Phone : +371 27080606, +371 29265731

www.planetAyurveda.lv

4.

Singapore #1

Dr. Rupali Y. Gondhalekar

PHONE : +65-81800984

, +65-63415020

5.

Singapore #2

Ms. Gowri

PHONE : +65-81338460

6.

Nigeria #1

Dr. Lynn Goon - Ayurvedic Practitioner

Phone : +234-803-654-8722

7.

Nigeria #2

Ige Bankole

Banjul Wellness Formula

Phone : +234-803-448-4919, +234-809-077-0099

7.

Algeria

Dr. Benarifa Ali

PHONE : 0560096231, 0660363603

8.

Fresno (California)

Mr. Jagjit Singh & Mr. Gurdip Singh Sandhu

Phone : 001-559-930-5095

www.fresnoherbals.com

9.

Massachusetts

(Boston City)

Ms. Divna Shipovikj

Arjun Ayurveda, LLC

Phone : (+1) 857-654-0327

10.

Texas, Louisiana, Mississippi, Tennessee, Alabama & Florida

Ms. Sheryl Sosa

Phone : (+1) 228-539-8442, (+1) 833-234-3727

(Toll Free)

www.sherylsplanetholistic.com

11.

Texas, USA

(Houston)

Ms. Arti Solanki

PHONE : (+1) 567-298-7833

www.ishopayurveda.com

12.

Romania

(Bucharest)

Ms. Dumitru Mihaela Elena

PHONE : (+40) 74-224-0203

13.

Philippines

Dr. Reynaldo Abad

PHONE : (045)-308-0561

14.

New York, New Jersey

Machli Alexandre - Ayurvedic Practitioner

PHONE : (407)-844-5494

14.

Pakistan and Bangladesh

Mr. Varun Chauhan

PHONE : (+971) 547089710

(Call)

, (+971) 547668966

(WhatsApp Only)

15.

Puerto Rico

Mr. Paolo Di Pietro

PHONE : +1 (787) 645-9665

16.

Peru

Dr. Danny Maylet Romero

PHONE : (+51) 943-299-723

17.

Trinidad and Tobago

Mr. Martin Deane

PHONE : (+1) 868-744-7978

18.

Canada

Dr. Pardeep Chopra

PHONE : (+1) 778-688-4068

16.

Bangladesh

Mr. Ashraful Karim

PHONE : (+880) 197-566-5033

19.

Ghana #1 and UK

Mr. Evans Agyeman

For Ghana == PHONE : 00233-550440831

(Call)

,
0044-7990279816

(WhatsApp)

For UK == PHONE : 0044-7949656911, 0044-7404413045

20.

Ghana #2

Mr. Alfred Ahenkorah Yanful

PHONE :(+233) 246-310-663, (+233) 246-263-018, (+233) 205-438-559

21.

Nepal

Mr. Birendra Prasad Chaudhary

PHONE : (+977) 980-778-0815

www.nstnepal.com

22.

South Africa

Mrs. Elizabeth Dickson

PHONE : (+27) 81-251-8171, (+27) 82-689-1058

23.

Slovenia

Ms. Marija Gorisek

PHONE : (+386) 31-365-458

www.planetayurveda.si

24.

Netherlands (Holland)

Mr. Michel Michaël Meester

M-Cube Ayurveda

PHONE : (+31) 528-769-003

www.planetayurveda.nl

25.

Cambodia

Dr. Keang Seng

KEANG SENG SIMON INTERNTIONAL CO., LTD.

PHONE : (+855) 23-302-823, (+855) 23-302-824

www.kssi.com.kh

26.

Australia

Yogi

YOGA PEEDAM

PHONE : (+61) 7-5450-0264
(+61) 4-0716-9890

(For Whatsapp Messages and Calls)

27.

CEEAC Sub-Region

Cameroon, Gabon, Congo-Brazzaville, Congo-Kinshasa, Chad, Equatorial Guinea, Central African Republic and São Tomé and Príncipe

Mr. Paul E. Kingue

GLOBAL AYURVEDA MEDICAL CARE-CEEAC

PHONE : (+237) 659-480-244, (+237) 678-228-889

28.

Zambia

Mr. Peter Chibuye

PHONE : (+260) 966-781-807
1.

Kotla Mubarakpur

(New Delhi #1)

Mr. Anil Thakur

(Navneet Traders)

PHONE : (+91) 982-106-7771, (+91) 701-523-1544

1.

Rohini

(New Delhi #1)

Mr. K S Verma

PHONE : (+91) 999-993-8860

2.

Uttam Nagar

(New Delhi #2)

Mrs. Vandana Singhal

PHONE : (+91) 706-550-1122

3.

(Bhopal, Gwalior & Indore)

(Madhya Pradesh)

Mr. Manish Acharya

PHONE : (+91) 989-328-1052

4.

Vellore

(Tamil Nadu #1)

Dr. Saleem

PHONE : (+91) 848-945-7205

5.

Chennai

(Tamil Nadu #2)

Mr. N. Newton

(MaxWorld Exports)

PHONE : (+91) 984-152-5552

(Call & WhatsApp)

6.

Dindigul

(Tamil Nadu #3)

Mrs. R. Vidhya

PHONE : (+91) 996-564-4044

7.

Bommanahalli (Bengaluru)

(Karnataka #1)

Mr. Salim Ali Nadaf

PHONE : (+91) 948-193-1413, (+91) 973-902-6925

(Mobile & WhatsApp)

8.

Chandapura (Bangalore)

(Karnataka #2)

Dr. Jairus Olivera

PHONE : 080-2783-1623

(Landline)

,
(+91) 903-639-9699, (+91) 789-217-8567

(Mobile & WhatsApp)

9.

Hubli (Dharwad)

(Karnataka #3)

Mr. Salim Ali Nadaf

PHONE : (+91) 948-193-1413, (+91) 973-902-6925

(Mobile & WhatsApp)

10.

Bangalore

(Karnataka #2)

Dr. Shakeel Ahmed

PHONE : (+91) 973-895-5610

10.

Bhandup West (Mumbai)

(Maharashtra)

Ms. Ankita Bhatia

PHONE : (+91) 900-403-2681

11.

Thane

(Maharashtra #2)

Mrs. Tanuja S. Naphade

PHONE : (+91) 982-018-5499, (+91) 932-070-4049

12.

Nangal

(Punjab #1)

Mr. Rajinder Thakur

PHONE : (+91) 991-497-0725, (+91) 769-606-4497

13.

Jalandhar, Ludhiana & Amritsar

(Punjab #2)

Dr. Nitin Mansotra

PHONE : (+91) 964-699-9131, (+91) 798-687-4831

14.

Kolkata

(West Bengal)

Mr. Niraj Kumar Singh

(Kolkata Planet Ayurveda)

PHONE : (+91) 891-043-1527

15.

Katihar

(Bihar)

Mr. Rahmat Basir

PHONE : (+91) 912-271-6522, (+91) 829-888-8431