Ayurvedic & Panchkarma Centre in Macedonia - Europe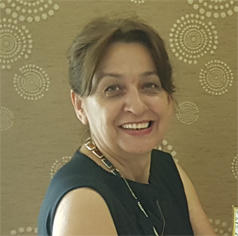 Ms. Karolina Kichevska (Head, Planet Ayurveda Macedonia)
Planet Ayurveda is an organization with aim to set up panchkarma and ayurveda centers worldwide has opened its new Ayurvedic treatment and panchakarma center in Skopje, macedonia.
Eastern Europe is the gateway to whole Europe. The center is beautifully located near Vodno in Skopje (check www.ajurveda.com.mk). The treatment center was opened in 2010 and all the panchakarma treatments are done under the supervision of 2 MD Ayurveda doctors and qualified therapists. The treatment offered - Click Here to Download Panchakarma Brochure.
We Provide
Ayurvedic marma massage
Detox massage
Rejuvenation and relaxation massage
Lymph drainage massage
Herbal facaial with traditional herbs ( Mukhlepam)
All Panchkakarma therapies - kizhi, lavanakizhi, Shirodhara, Basti
Ayurvedic Treatments Offered for Following Problems
The treatments are done for all chronic and complicated diseases. We have excellent results in parkinsonism, frozen shoulder, muscle sprains and strains, epilepsy, dementia, insomnia, anxiety, stress, blood pressure, skin problems, psoriasis, dystropy, muscular dystropy and general detoxification, osteoporosis, osteoarthritis, rheumatoid arthritis, cervical spondylitis, back pain, uterine problems like endometriosis, irregular menses and hormonal imbalances, menopause, infertility.
Contact Info
Address: Ul. Kozara 33, 1000 Skopje (Macedonia)
Telephone No.: 02-3121-730, 070-350-446, 070-231-532
Book : Ayurveda - Manual for Healthy Living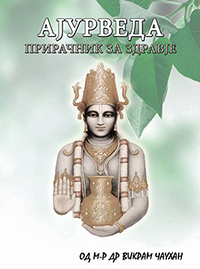 A book on Ayurveda in Macedonian language written by Dr. Vikram Chauhan, MD (Ayurveda)
This is a first book on Ayurveda even translated in Macedonian language. The book covers main concepts of Ayurveda for example - Prakriti analysis, Pulse diagnosis, Concept of 5 Elements, Soul, Healthy living and diet for various doshas, Concept of 3 doshas, Rasa, Guna, Virya, Vipaka, Prabhava, Ama, Pranayama and introduction to Ashtang Yoga and some herbs.
It is useful for laymen as well as people interested to learn basic concepts of Ayurveda.
Review for Planet Ayurveda Products
Planet Ayurveda Macedonia
Response of Ayurvedic treatments in Macedonia, Europe
Photo Gallery
Planet Ayurveda in Skopje, Macedonia