Planet Ayurveda in Gulfport, Mississippi, United States
Mississippi is known as "Magnolia State" because of its beautiful Magnolia trees. It takes its name from the Mississippi river, which runs along the state's western border. Mississippi's landscape includes farmland and forested hills. The state's gulf coast has many tourist places and various beaches.
It is a beautiful place and famous for various personalities such as Noble Prize Winner William Faulkner (Literature, 1949), singers, players etc.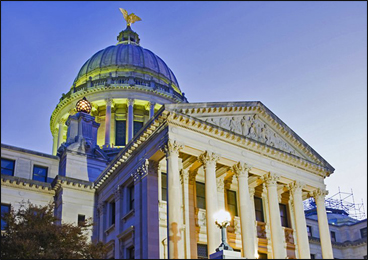 Along with the advancements in technology, there are advances in medical science as well. Despite the stunning advances in medical system, the population in western countries such as the USA is becoming aware of the limitations of mainstream healthcare.
People of Mississippi too are realizing that Western system of medicine has not all the answers. As a result, Ayurveda along with Meditation and Yoga has entered into Mississippi, United States because Ayurveda's holistic approach towards mind, body and spirit is accepted worldwide.

The thought process in the United States is changing as people are looking for preventive measures and Ayurveda provides with all the necessary tools to prevent, and treat all kinds of acute as well as chronic problems. Our responsibility as an Ayurvedic practitioner is to help the people to become aware of the benefits of this traditional system of medicine as Ayurveda has a lot to offer such as daily routines, lifestyle, herbs, herbal remedies, dietary suggestions per individual etc.
Planet Ayurveda manufactures herbal products with strict adherence to ancient Ayurvedic principles.
All herbal supplements of Planet Ayurveda are made with natural herbs following ancient Ayurvedic principles.
We have wide range of herbal products including Herbal Capsules, Herbal Powders, Herbal Teas, Herbal Tablets, Herbal Oils, Herbal Juices etc.
All the products of Planet Ayurveda have certifications of authenticity and all the products have standardized herbal formulas.
These products are made with purest herbal extracts and are enriched with the wisdom from ages and tested for purity and consistency.
Planet Ayurveda has tied up with Resellers all over the world to spread the awareness about Ayurveda and Ayurvedic products so that people around the globe can enjoy benefits of this ancient medical system of India.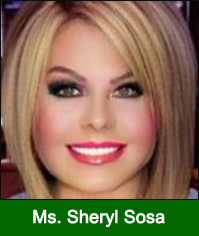 In Mississippi, Planet Ayurveda has tied up with Ms. Sheryl Sosa for providing authenticated, 100% vegetarian, natural products without the addition of artificial colours and preservatives. She is authorized products Reseller for Texas, Louisiana, Mississippi, Tennessee, Alabama and Florida.
Ms. Sheryl Sosa's husband came down with bronchitis in 2016. The bronchitis was persistent for over 2 months and during check up, it was found that he had Multiple Myeloma and Amyloidosis and he had only few months to live and rounds of chemotherapy were started. His condition started deteriorating and he didn't know who he was.
She was so depressed on seeing his condition and she was in a search of some natural treatment for her husband. She contacted Planet Ayurveda and they recommended an herbal combo pack for the treatment of her husband. After taking this herbal combo pack for one week and to her astonishment, he was up out of bed asking to eat!
He is absolutely fine now and does all kinds of daily activities with no signs or symptoms.
Her husband regained health with natural remedies. She got inspired by this ancient science of healing and decided to promote Ayurveda and became Reseller with us.
Planet Ayurveda has a goal that people of Mississippi, USA should also get Ayurvedic treatment to live a healthier and longer life. The ancient science of Ayurveda has the power to treat complicated, acute and chronic disorders as nature has the ability to heal many underlying chronic diseases.
Ayurvedic perspective is based on the measures that include healthy living along with therapeutic measures that relate to physical, mental, social and spiritual harmony. The goal of Ayurveda is:
"Swasthsya Swasthya Rakshanam, Aaturashcha Vikar Prashamanam" which means:
"The goal of Ayurveda is to protect the health of a healthy individual and to alleviate the disorders of the diseased individual."