Planet Ayurveda in Singapore

Singapore is a small and prosperous island city-state located in Southeast Asia. It is a global financial center having tropical climate and population with multi culture. People from all over the world visit famous tourist places here like Sentosa, Gardens by the Bay, Marina Bay sands Singapore, Universal studios Singapore etc.
There are many diseases which are not curable according to modern science but have an effective treatment in Ayurveda. There are not many authentic Ayurvedic practitioners there in Singapore. Hence Dr. Vikram Chauhan came up with idea to spread classical Ayurvedic treatment through Planet Ayurveda.
Planet Ayurveda has come up as an emerging Ayurvedic Company throughout the globe. This herbal store was established in 2001 by Dr. Vikram Chauhan which gradually made its hold in the whole world. It was started in Punjab but now covers various countries in the whole world. Planet Ayurveda manufactures various herbal supplements and remedies used to treat different health ailments. People suffering from various diseases throughout the world are getting treated successfully by using these pure herbal remedies. Our aim is to bring Ayurveda and best Ayurvedic treatment to everyone. Products are exported to various countries like USA, Japan, Macedonia, Czech Republic, Singapore, Romania, Malaysia, Nigeria, Slovakia and many other countries being added in this list with every passing day. Also with popularity of Planet Ayurveda people are becoming more familiar to Ayurveda with increasing faith day by day. Due to high efficacy of our products, lovers and praisers are present in the whole world.
Main Ayurvedic centre of Planet Ayurveda is situated in Mohali, Punjab, India. Our products are best in the market due to certain factors like:
The traditional pharmacopoeial preparations are prepared according to the instructions given in Shastriya Paddhati.
The patent products are also prepared here under the strict Ayurvedic principles. These products are analogous to the modern medicine branded formulations.
Shells used for the capsules are made from plant cellulose and are 100% vegetarian. While generally used shells of capsules are hard and full of chemical which are harmful to the body.
All the products are free from chemicals, preservatives, additives and dyes and hence have no side effects if taken under physician's supervision.
Potency, quality and purity is checked of all the products.
Our company is GMP certified.
Herbs of best quality are used for the preparation of these herbal remedies.
Treatment for all kinds of diseases is given here by direct consultations from Dr. Vikram Chauhan and online consultation through Whatsapp and Email. Medicines can be ordered through our official website. This mode of treatment helps patients to get treatment in a much hassle free manner.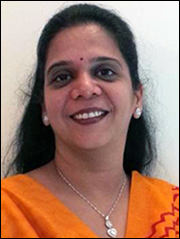 All the diseases are treated here successfully but few diseases like Ulcerative colitis, ITP (Idiopathic thrombocytopenic purpura), arthritis, gout, and Scleroderma have a great success rate. Most of these diseases which are marked as non curable by modern medicine are treated in a very natural way without causing any side effects. You can also go through real testimonials of successfully treated patients. These testimonials not only encourages us for better work but also help many suffering patients to get treatment. In Singapore, we have a registered Reseller, Dr. Rupali Y. Gondhalekar (Ayurvedic consultant).
Dr. Rupali - MD (Ayurveda)
She persuade her BAMS from University of Mumbai (Bombay) which is one of the most prestigious and renowned university in India. She holds experience of more than 15 years in India and in Singapore too. Dr. Rupali successfully treated many chronic diseases like arthritis, respiratory diseases, skin problems, kidney diseases, liver diseases. She also has effectively and expertly treated various gynecological ailments, obesity, hair problems. Dr. Rupali has also worked for the awareness regarding Ayurvedic treatment, diet and lifestyle.
Review for Planet Ayurveda Products