Planet Ayurveda Reseller in Fresno, California (USA)

The United States of America (USA) is a country comprises of 50 states, covering the vast area of North America, with Alaska in the northwest and Hawaii extending it into the Pacific Ocean.
It is the world's third or fourth largest nation by total area. America is known as the land of opportunity, where one could achieve anything. Thousands of people immigrate to the United States every year from different parts of the world to have access to these kinds of opportunities.
The USA is considered as a developed nation but in the past few decades, the incidence of chronic as well as acute diseases in USA have increased to a large extent. People in the USA are in a search of alternative system of medicine because their most advanced system of medicine is not capable of providing relief to such chronic disorders.

Ayurveda, India's 5,000 year old "science of life" is steadily moving out of the margins and reaching towards the forefront of modern health care as it has the potential to treat the root cause of the disorders without causing any side effects. Ayurveda offers a unique framework of multi-modal preventive medicine and is also a patient-friendly pathy which manages the chronic disorders refractory to allopathic treatment.
Interest in Ayurveda emerged when Americans started to question about their own health care system as modern medicine is not able to provide long lasting relief. Many medical institutions in America are offering therapies related to Ayurveda. Nowadays, Americans are realizing that Western medicine has not all the answers. Therefore, Americans are adopting the ancient science Ayurveda along with Yoga and Meditation.
There is an increasing demand for Ayurvedic herbal remedies in America. All these are the signs that Ayurveda is gaining acceptance in the United States, and hence revitalizing the health status of the population. In America, Ayurvedic system of medicine is classified as a complementary and alternative medicine.
There are many Ayurvedic treatment centers in the USA but mostly in the name of Massages or Spa Clinics. There are hardly any quality Ayurvedic products which are available in USA.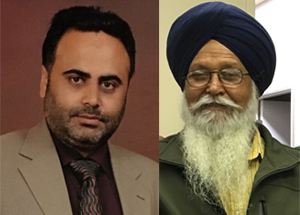 Planet Ayurveda provides real and authentic Ayurvedic medicines from India to USA. People in America can contact Mr. Jagjit Singh and Mr. Gurdip Singh Sandhu for purchasing Planet Ayurveda's products in USA.
Ayurveda demonstrates an ability to manage the chronic diseases that Western medicine has been unable to. It may be projected from Ayurveda's comprehensive approach, emphasis on prevention and ability to manage chronic disorders and its widespread use would improve the health status of USA population.
The treatment of disorders in Ayurveda is based on the psychophysiological constitution of the patient. Ayurveda has the potential to provide relief in such disorders and it uses common herbs, herbal mixtures and other herbal preparations for the treatment. Special preparations such as Rasayanas are used for rejuvenation, promotion of longevity etc. Instead of a short term and instant relief, Ayurveda focuses on long-term health and well being.
In Ayurveda, one's individual nature depends on their body type via dosha. The doshas reflect the three main governing principles such as Vata (Air), Pitta (Fire) and Kapha (Earth-Water). The goal of Ayurvedic treatment of medicine is to help people to live longer, healthier and more harmonious lives.
The goal of Planet Ayurveda is that people of USA should also get the benefit of this ancient science and live long and healthy life as Ayurveda believes in treating illness and improving overall health. The science of Ayurveda has the potential to treat the complicated, acute, and chronic disorders with the use of simple herbs and herbal remedies. In USA, lifestyle disorders are very common such as heart problems, diabetes, depression because of wrong food habits and lifestyle.
Americans are facing health problems such as heart disease risk factors such as high cholesterol, high blood pressure, asthma, sleep apnea, type 2 diabetes, muscle and joint related problems, liver diseases etc.
So, it is very important that USA population should include Ayurvedic herbs and herbal remedies such as Triphala powder, Curcumin, Shilajit, Ashwagandha and other useful herbs in their diet to treat acute and chronic disorders.
Contact Details of Mr. Jagjit Singh and Mr. Gurdip Singh Sandhu
Address:-
# 2350, W Shaw Ave,
Suite 150, Fresno,
CA - 93711, USA
Contact Details:-
Phone No. 001-559-930-5095
WhatsApp No. 001-559-930-2518
Email id:- planetayurveda.fresno@gmail.com
Website:- www.fresnoherbals.com
Planet Ayurveda in Fresno (USA)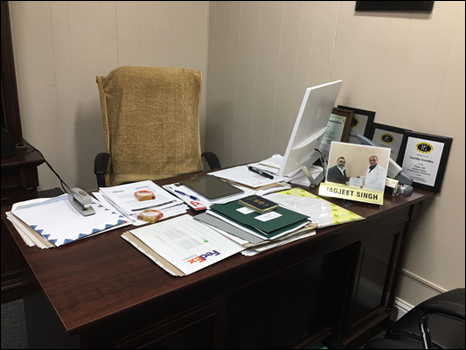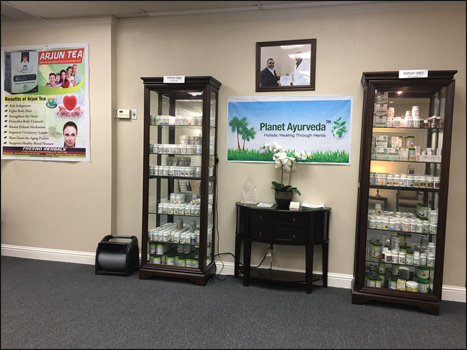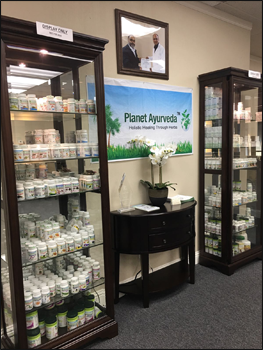 Review for Planet Ayurveda Products
Photo Gallery
9-Day Ayurvedic Practitioner Workshop in Rishikesh, Uttarakhand, India
Mr. Jagjit Singh and Mr. Gurdip Singh Sandhu are the Planet Ayurveda's Resellers in Fresno, California (USA). Mr. Jagjit Singh attended the 9 – Days Ayurvedic Practitioner Training Workshop which was held in Rishikesh (India) from 26th Nov to 4th Dec 2016. This workshop was regarding the fundamental principles of Ayurveda, Tridoshas theory (vata, pitta and kapha), Digestive fire (agni), 7 Dhatus (body tissues), Energies of Mind (satwa, rajas, tamas) and determining your vikruti (current imbalances) etc. Planet Ayurveda was the sponsor of this event and it was being organized by Vaidya Khabir Southwick, internationally recognized Ayurvedic health- care practitioner. Mr. Jagjit Singh quenched himself with benefits of Ayurveda (traditional science of life) and got his certificate. At the 9th day of event, Dr. Vikram chuahan (CEO and Founder of Planet Ayurveda) and Dr. Madan Gulati provided the certification for attending this workshop. It was the great privilege for all health care professionals to explore the Ayurveda more deeply.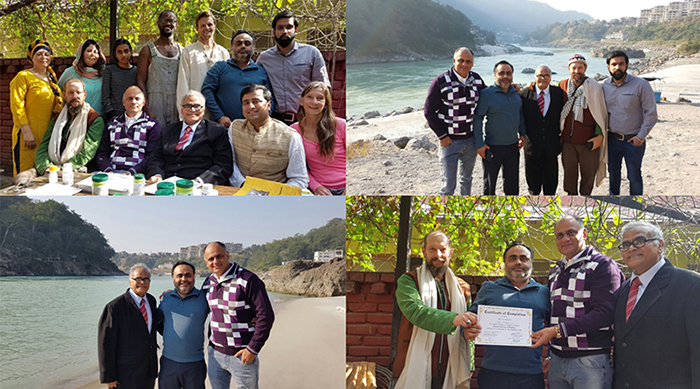 15 Days Intensive Training in Diagnosis Methods and Skills of Ayurveda
Mr. Jagjit Singh attended the 15 days intensive training in Diagnosis Methods and Skills of Ayurveda from 9th to 23rd November, 2017 at Planet Ayurveda Centre, Mohali, India. During this training, he learned about Ayurvedic Medicines, Herbs, Diet and Diagnostic Methods of Ayurveda. He also received the certificate of this course from Dr. Vikram Chauhan (MD-Ayurveda).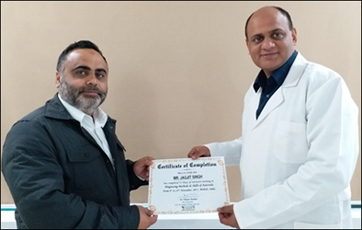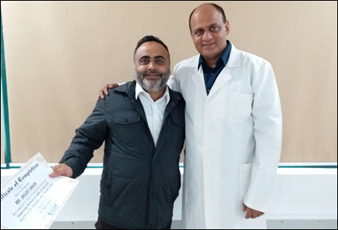 Photos During a consultation by Dr. Vikram Chauhan (MD-Ayurveda) in Fresno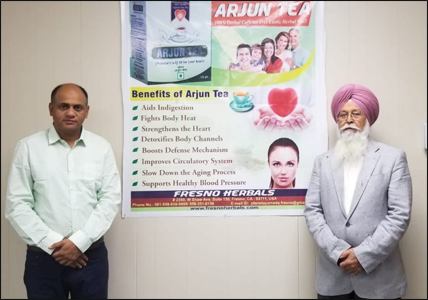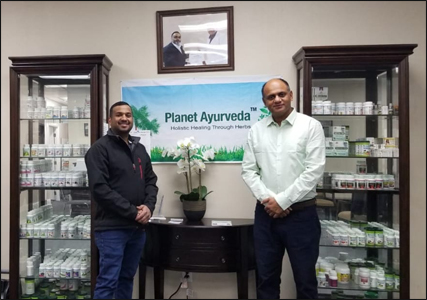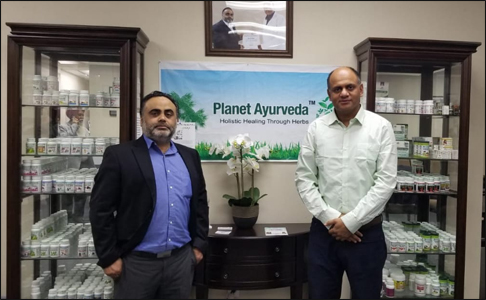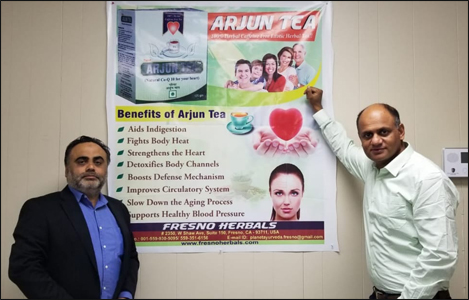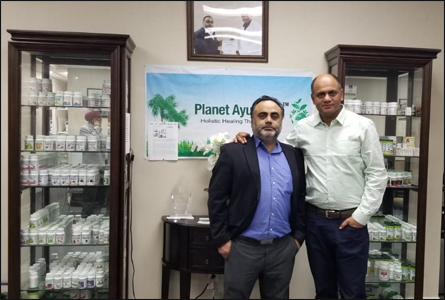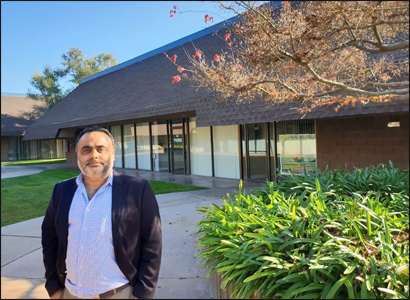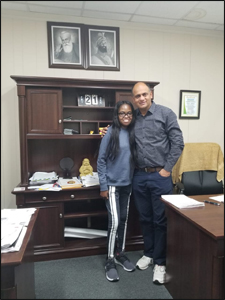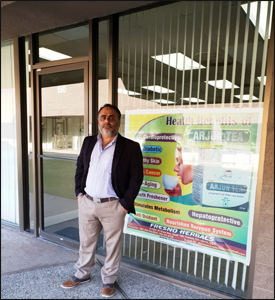 Real Testimonials
1. Ayurveda can Avoid dialysis & Cure Endometriosis - California, USA
This lady named Tia is from Sacramento - California. Her husband was on dialysis but was miraculously saved from dialysis using herbs like Punarnava mandur, Rencure formula and others in Revive Kidneys Pack.
This video is shot by Mr. Jagjit Singh of www.fresnoherbals.com. Mr. Jagjit is authorized Reseller of www.planetayurveda.com.
Tia is originally from Samoa country, a small island in Pacific Ocean but lives in Sacramento, USA from several years. Her sister lives in Samoa and Tia gave Planet Ayurveda herbs to her sister for endometriosis and she also got better and got rid of her endometriosis.
After such good results, her sister went to New Zealand as their brother was suffering from some renal issues too. To their surprise, her brother also got healed using Planet Ayurveda kidney herbs. She is thankful to Mr. Jagjit Singh who provided the Planet Ayurveda products in USA and also to Dr. Vikram Chauhan from India, who has developed these products.
Now she wants to be Planet Ayurveda Reseller in Samoa and see her people in Samoa healed from the powerful natural herbs.
2. Scleroderma Treatment in Ayurveda - California USA
Ayurvedic treatment helped scleroderma patient in California USA. This tells us if there can be a possible cure of scleroderma in ancient medicine system from India.
This scleroderma patient lost all hope from modern medical system and it's a proof that Ayurvedic treatment of scleroderma is possible and it can make difference in Scleroderma patient's life. No matter which race they belong to. Ayurveda can help this whole planet.
There is no cure of scleroderma in modern medicine but this patient was looking for alternative medicines for scleroderma and cure her disease. She responded really well to Ayurvedic medicines. She came to share her success story at office of Fresno Herbals is situated at 2350 West Shaw avenue Fresno California www.fresnoherbals.com. Get more details about Dr. Vikram Chauhan at www.planetayurveda.com. This is a real story like many others and blessing of Ayurveda to this patient. Dr. Vikram Chauhan helped this patient by giving her Ayurvedic medicines like Boswellia-Curcumin and others. Get free assessment of your case by writing to Dr. Vikram Chauhan. Check the website www.planetayurveda.com.
3. Ulcerative Colitis Cure In California USA - Alternative treatment
Lady featuring in this video is Deepti from California, USA. Deepti was diagnosed with ulcerative colitis five months back and was adviced for surgery by doctors over there. She was scared and worried but while surfing internet she found vidoes of Dr. Vikram Chauhan. She consulted Doctor Vikram through email and started with the Planet Ayurveda's Ulcerative Colitis Care Pack. And for her surprise she got results only in one week. She amazingly got free from all the symptoms within one month. She thanks Dr. Vikram Chauhan and Planet Ayurveda for treating and getting cured her disease.