Anti Aging Phyto Extracts | Anti Aging Herbal Remedies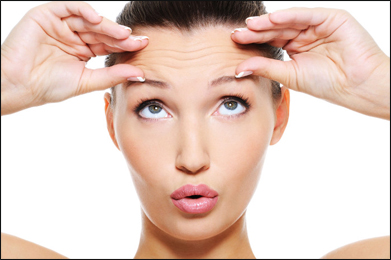 Charming and Glowing skin indicates youthful beauty. Several scientific researchers were done to come out with some and more anti aging solutions. So many till date have searched and are still searching for the panacea for aging and longevity.
Anti aging herbal extracts is a group of nutritional elements known as Antioxidants, Which are found in fruits and our diet. These Antioxidants are responsible for healthy, Glowing and Charming skin. Some Antioxidants penetrate the blood barrier and protect brain with nerve tissues.
Phyto extracts are derived from specific plant which has health promoting compounds in it.
Herbal Anti aging extracts – These Extracts are either Water soluble or Oil soluble.
Water soluble extracts
1. Aloe Vera Extract
Aloe vera is most remarkable plant which has many therapeutic benefits. It is widely used in healing and enhancing beauty. Aloe vera gel and latex are used for the health benefits. Gel is used topically for conditions like burns, irritation, dryness, sun burn. Latex is used orally in conditions like constipation, Allergy, Cold, Cough etc. Aloe Vera extracs are also used for stimulating Immune system, Digestive system and Respiratory system.
2. Amla Extract
Amla is a natural, rich source of vitamin C, A strong antioxidant which is proven as one of the best anti aging and strongest rejuvenating herb in Indian medicine. Amla fruit extract has number of health benefits. It delays the prematuring of hair, Enhances hair and nails growth. Also improves eye sight, nourishes teeth, bones too. Known to be very good laxative. Amla is a fruit with high medicinal value.
3. Shilajit Extract
Shilajit has got so much importance in ayurveda. It enhances immune system and removes toxins out of body. It provides energy and strength. It has very good results in skin diseases along with other like Allergy, Asthma, Diabetes, Obesity, High blood pressure, kidney diseases etc.
4. Apple Extract
Extracts of apple has several properties like antiaging, moisturizing, tonning of skin. Also used in hair related issues like graying and prematuring of skin. The sweetening apple extracts contain balanced sugar. Extracts out of apple enhances the taste and support the food qualities. Helps in clearing of skin with properties like nourshing, moisturizing etc. Preferable in all types of skin.
5. Ashwagandha Extract
Extracts of ashwagandha helps in refirming of skin. It also acts as anti wrinkle and antiblemising and used in hair care. Extracts of ashwagandha are also useful in conditions like constipation, Fatigue, Debility, Nurodegenerative diseases etc.
6. Brahmi Extract
Brahmi is very good memory booster. Extracts of brahmi possess properties like anti wrinkle, anti blemishing. It makes skin fairer and strengthens it by tonning. Also has good result on hair. Due to its antioxidant property it takes toxins out of body and promotes health. As its anti depressant, removes physical and mental fatigue, mental tension and calms mind and body. It's helpful in conditions like insomnia, Arthritis, Respiratory tract infections, High cholesterol, Impotence.
7. Bhringraj Extract
Bhringraj extracts have shown very good results on hair. It acts as conditioner which smoothens the hair and make strong. Bhringraj extracts helps to keep hair healthy, clean, shiny. Improves density, shine and texture of hair.
8. Carrot Extract
Carrot extracts is very high in vitamin A. and E. It acts upon skin problems. Its anti irritant and tones up skin with moisturiser. Also helps in increasing blood cells. Extracted oil acts as hair conditioner. It is very good anti bacterial and anti fungicidal. Oil extracted is used on scalp to get rid of itching and provides essential nutrients for hair growth.
9. Cucumber Extract
Cucumber extract is astringent, cooling and soothing. extracts of cucumber acts upon skin and hair. It regulate and tighten it, Softens and refresh. It cures dry skin and helps to relieve itching. Cucumber extract can be used in facial cleanser, Eye products, Skin lotions and creams, also in soaps, balms and spa treatment.
10. Cabbage Extract
Cabbage extract acts as anti inflammatory and anti bacterial on skin. Cabbage extract is rich in vitamins and nutrients and other chemical compounds. Anti oxidant properties of cabbage extract helps in detoxification of body by throwing out toxins of body. Fights against cancer too.
11. Grape Extract
Grape extracts are taken out of grape fruit as well as grape seed also. Grape fruit extracts acts on skin and grape seed extract acts on skin and hair. Its very good antioxidant and anti bacterial.
12. Green tea Extract
Green tea extracts are anti aging and anti cellulitic. It also helps in loosing and controlling body weight. Also used in other diseases like diabetes, Obesity. Drinking 4 to 5 cups of green tea daily can burn almost 80 calories.
13. Ginger Extract
Ginger extract is used for therapeutic effects. Its very good antioxidant, Helps in inflammation, irritation, allergy of skin. It Enhances immune system. Ginger can be used in both, dry or fresh state. Also usefull in other conditions like allergy, Asthma, Cough, Cold, Diabetes.
14. Henna Extract
Henna or mehandi is very important herbal medicine in ayurveda. Extract of heena acts on hair having properties like conditioning and softening of hair. Henna has the ability to bring back health to damaged hair and restore the natural acid – alkaline balance to scalp. It works as antidandruff and treats the scalp well. Its naturally antibacterian, antifungal too. Henna extracts helps to keep hair healthy, clean, shiny. Improves density, shine and texture of hair.
15. Lemon Extract
Lemon extract moistens and exfoliate the skin. It acts as antiaging and anti wrinkle. Whole fruit of lemon is used here. It is very sour citrous fruit which is rich in Vitamin C. It has refreshing smell, Used in many substances to add flavor and taste. Mixing with honey and luke warm water its very good to control body weight.
16. Methi Extract
Methi extract has anti irritant, anti inflammatory properties. It helps in softens the stools and keeps stomach clear as constipation and indigestion is the root cause for all diseases. Also used in other diseases like diabetes, obesity, sore throat, fever.
17. Neem Extract
Extract of neem acts on hair and skin. Its anti dandruff and condition hair. Also act as anti irritant and anti inflammatory on skin rashes or other skin problems as its very good skin purifier too. Extracts of neem are beauty enhancing as well as immunity booster. Its naturally antibacterial, antifungal too. Neem extracts helps to keep hair healthy, clean, shiny, Improves density, shine and texture of hair. Now adays toothpaste with extracts of neem are also available. Also used in other diseases like Diabetes, Obesity, Cancer.
18. Orange Extract
Orange extract acts very good anti aging and it helps in removing dark circles. Orange fruit extracts are derived from sweet orange fruits. It's a source of Vitamin C. Many parts of orange from its orange fruit extract including orange peel provide essential oil for both cosmetic and other beauty products. Vitamins nutrients and oil extracted from orange seeds are used in flavoring of food, Beauty products and health supplements. Calcium present in the orange helps to maintain skin healthy. Our upper layer of skin needs more calcium, if its dry it shows there is calcium deficiency. Orange fruit extract is an essential food source in many countries in the world.
19. Papaya Extract
Papaya extract moistens and exfoliate the skin. It acts as antiaging and anti wrinkle which give youthful skin. Papaya is the fruit which has got many benefits. Green papaya is best used for its maximum benefits. It contain many vitamins and minerals.
20. Rose Extract
Extract out of rose enhances beauty. It ton up the skin. Pure rose extract has intense flavor that perfectly compliment cakes, sweets etc. Few drops can be added to recipe to add rose flavor. This is really unique and wonderful herbal extract. Rose oil extracts are also used to add fragrance and flavor.
21. Tomato Extract
Tomato extract moistens and exfoliate the skin. It acts as antiaging and anti wrinkle which enhances beauty. Its very good antioxidant and anti bacterial. Contain many vitamins and minerals.
22. Tulsi Extract
It Is one of the most sacred plant. Tulsi extract helps in tightening skin which has other properties also like anti irritant, anti inflammatory. Also helps in weight management. It promotes mental clarity and gives relief from stress, tension, anxiety. Helps in promoting clear and comfortable breathing. Also used in other diseases like diabetes, obesity, cancer.
23. Turmeric Extract
Extract of turmeric It acts as antiaging and anti wrinkle. Its used in wound healing also as it is very good antioxidant and anti inflammatory. Turmeric extract also helps in fighting cancer, diabetes, heart diseases. Among other benefits it is also very good anti bacterial, Anti viral and anti fungal.
Oil Soluble Extracts
Oil soluble extracts are taken out of some herbal medicines like:
Aloe vera, Amla, Almond, Wheat germ, Bhringraj, Brhami, Capsicum, Carrot, Grape, Lemon, Neem etc which has properties like anti inflammatory, Anti irritant, Anti aging, Anti hair loss, Anti wrinkle, Anti stretch mark, Moisturizing, Anti dandruff, Conditioner, Anti bacterial, Anti oxidant, Anti allergic, Fairness, Natural colorant, Blood flow activator etc. Oil soluble extracts acts on hair, Skin, Llips, Nails to solve related problems and promotes health.
To buy Herbal Remedies contains above given herbs extract for anti-aging, please visit store.planetayurveda.com