Aristolochia Indica-Herbal Remedy For Blood Pressure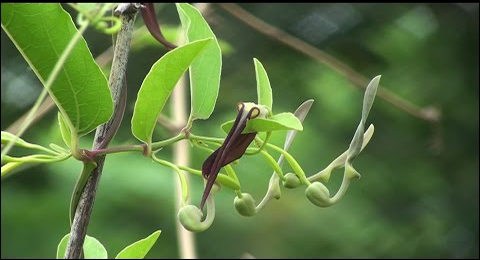 Family Nam: Aristolochiaceae
Botanical Name: Aristolochia indica
Sanskrit Name: Sunanda
Other Name-Indian birthwort,Ishwar mool
Uses Of Aristolochia Indica
Skin diseases
Appetizer
Diarrhea
Anathematic
Leprosy
Fever
Snake bites
Aches and pain
Madness
Anthrax
Acid
Worm
Wound
Impotency
Inflammation
Dry cough
Promote digestion
Control menstruation
Healing
Tonic
Uterine stimulant
Blood pressure
Indigestion
Nausea
Dysentery
Respiratory problem
Gastric bloating
How to use in Different Diseases
Indigestion- Aristolochia indica root powder is very useful in indigestion. The root powder is taken 1tablespoonful once daily after meal.
Fever- Aristolochia indica leaves are very useful for fever.
Healing- The tincture is very useful in healing. The tincture is taken thrice a daily.
Blood pressure – Aristolochia indica liquid is very useful in blood pressure .The liquid is taken 10 to 20ml twice daily.
Parts used
Roots, rhizomes and leaves
Preparation:
Tincture,powder,liquior, infusion
Dosage
Root powder 1 to 3 gms
Leaf infusion 10 to 15ml