Ashoka - Herbal Remedy For Indigestion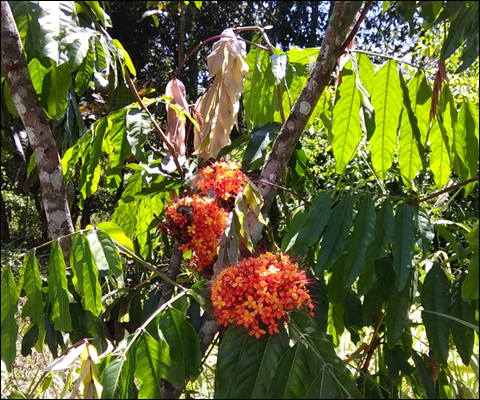 Botanical Name - Saraca asoca
Family Name - Caesalpiniaceae
Other Name - Ashoka Tree, Anganapriya, Asogam, Asokada, Ashopalava, Asok, Asoka, Asoka Tree, Asupala, Gandapushpa
Uses Of Ashoka
Menorrhagia
Dysmenorrha
Bleeding Hermorrhoid
Uterine Fibroids
Uterine Sedative
Leucorrhoea
Depression in women
Dysentery
Piles
Diabetes
Scorpian String
Fatigue
Weekness
Burning sensation
Blood disorder
Indigestion and dyspepsia
Pain reduction
Thirst reduction
Eye reduction
Blood cleansing
How to Use in Different Diseases?
Blood cleansing – Ashoka decoction is useful in blood cleansing.The decoction is taken 10 to 15ml once time daily.
Diabetes – Ashoka pills are beneficial for diabetes. 1 pill twice daily with water is used.
Indigestion – Ashoka root powder is useful in indigestion. The root powder is taken 1 to 3gms twice daily after meal.
Burning sensation – Ashoka ghee are useful for burning sensation.
Scorpion string – The paste is useful in scorpion string.
Parts Used
Bark, Flowers and Seeds
Dose
Decoction - 10 to 15ml
Powder - 3 to 6gm
Capsule - One caps
Extract - Grit 5 gm b.i.d.
Preparations
Extract, Decoction, powder, pill, ghee, paste, herbal wine