Ashwagandha for Insomnia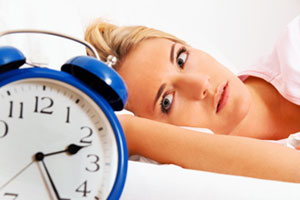 Insomnia is a group of symptoms which are linked to an inability to get a sound sleep. Insomnia does not just mean an inability to sleep or get proper hours of sleep.
It is a very disturbing condition as it can affect not only the body energy levels but also behavior, health, performance at work and the general quality of life.
You have insomnia if the following symptoms are troubling you and interfering with your day to day life.
How to Know Whether You Have Insomnia?
You find it difficult to fall asleep at night.
You are not able to sleep continuously for long hours at a stretch.
Even if you sleep for seven to eight hours every night, you do not feel as fresh after waking up.
You are not getting enough hours to sleep.
You get up too often at night.
Waking up too early in the morning, even if you have slept late.
Reduced efficiency at work
Tension headache
Stress and depression
Is There Any Age at Which People Get Insomnia?
Insomnia can affect anybody at any point of time in life. But it is most commonly seen in adults.
With age, the sleep patterns change and it becomes difficult to sleep for a long period of time at a stretch.
Sleep also gets hampered in old age as the level of physical activity also decreases which interferes with a sound sleep.
What Is the Duration for Which One May Suffer from Insomnia?
Insomnia may last for a short time and may vanish without being noticed or it may stay for a very long time when it becomes a cause of concern.
On a short term basis, insomnia may affect people up to three weeks and then subside.
For a long term scenario, Insomnia stays for more than 4 weeks.
On a long term basis, insomnia can lead to problems like mood swings, irritability, memory problems, depression etc.
In serious cases, insomnia can even lead to nervous problems and increase the risk of heart diseases.
Types of Insomnia
Transient - Insomnia that lasts only for a few days.
Acute - Lack of consistent sleep hours for a month.
Chronic - It may continue for more than a month and may result in hallucinations and severe mental fatigue.
Causes of Insomnia
Stress - In personal or professional relationships
Anxiety and worries, burden of responsibilities can make it more difficult for people to fall asleep.
Health issues – medical problems like sever pain in any body part, e.g. back pain or restless leg syndrome, Parkinson's disease, Alzheimer's disease etc.
Change in work place or at home may affect your daily circadian rhythm. It is a minor cause which gets treated as soon as you adapt to the new environment.
Haphazard time of sleep – The time at which you sleep should be one and fixed, staying up late till night for any reason or no fixed time of sleep can easily induce insomnia as the body will not be able to adjust to the shifting routines.
Excessive intake of caffeinated drinks - People who are habitual of consuming excessive tea, coffee, nicotine and alcohol frequently complain of insomnia.
Having dinner very late in the evening – Having dinner late at night can interfere with sleep as it becomes difficult to lie down in a comfortable position. Regurgitation of food may also occur in this condition which may interfere with sleep.
Risk Factors for Insomnia
Women
Old age- above 60 years
Mental disorder
Excessive Mental or physical stress
Changing shifts at night or at work
Excessive travelling
Insomnia in Ayurveda
Ayurveda is an indigenous system of medicine that provides natural ways to manage health and well-being.
According to Ayurveda, insomnia can be compared to "Anidra", which means a lack of sleep. It occurs due to an imbalance of the three body energies namely, vata, pitta and kapha (Air, Fire and Phlegm).
What Kind of Diet Should Be Taken in Case of Insomnia?
It is important to take healthy food in the right amounts, which is easily digestible and provides wholesome nutrition to the body.
Include a lot of fresh fruits like avocados, Banana, Mango etc. in diet.
Consume whole wheat grains like wheat, brown rice, oats, barley etc.
Always go for fresh green vegetables of different varieties as they are rich sources of vitamins and minerals.
Avoid tea, coffee and other caffeinated drinks.
What Kind of Herbal Supplements Help in Healthy Sleeping Habits?
To maintain healthy sleeping habits, it is always better to go for natural dietary supplements which help to support a healthy state of mind.
Natural supplements manufactured by authentic suppliers have minimum chances of causing any kind of adverse effects. So, it is always better to choose the right product before investing your money on it.
Planet Ayurveda's Ashwagandha capsules contains standardized extract of Ashwagandha (Withania somnifera).
Dosage
1-2 capsule, twice daily with plain water after meals.
Ingredients
Ashwagandha (Withania Somniferum)
Tagar (Valeriana Wallichi)
Jatamansi (Nordostachys Jatamansi)
Shankhpushpi (Convolvulus Pluricaulis)
Brahmi (Bacopa moneri)
Vacha (Acorus Calamus)
Sarpagandha (Rauwolfia serpentina)
Dosage
1-2 capsules, at night, with milk or water.