A Letter from C.E.O. – Ayurveda and Immunity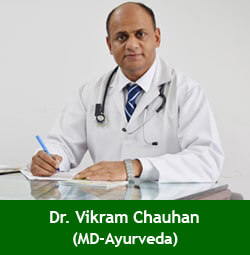 I would like to introduce you to the endless world of Ayurveda which we have a recipe in the making of Planet Ayurveda. At Planet Ayurveda, we make sure that we bring you the ancient medical science preparations which are nearer to nature. We live in a Planet where approximately 80 percent of our daily needs depend upon nature. So why not care ourselves with this nature only. As you know in this Planet, Nature has all the answers for what we do, how we do and why we do. With this vision, I thought to lay the foundation of the company and spread the knowledge and care with Ayurveda to make Earth as a Planet Ayurveda.
Everybody would be interested to know WHY AYURVEDA? When we have lots of modern techniques to get us going more easily. To answer this I would like to say WHY NOT AYURVEDA? Let's explain it a bit. Have you ever thought that when a child is born why we say that let us take care of his or her immunity? The only reason is that is a healthy body will keep a healthy soul and healthy mind. And when soul and mind are healthy you will enjoy every bit of your life. Herewith Ayurveda, we heal your body and soul both. Ayurveda not only provides you relief from the existing problem but make sure that it will not reappear with the passage of time. The best part is that it's not an Ayurveda medicine but a blend from nature mixed together to form as an Ayurveda medicine which will relish you naturally. If you have a better immunity with the support of nature products then your body will learn to use the natural way of improving your defense system, which is missing in modern medical science. However, modern medical science cures it for that moment but makes your body forget to support the immune system for the upcoming attacks on your body system.
Let's now talk about some of the common problems which we come across worldwide. For example – STD's (Sexually Transmitted Diseases), Flu, Viral Hepatitis, Tuberculosis and so many other. These are communicable diseases which spread easily from person to person or animal to person, very common and often via airborne bacteria, viruses or through blood or body fluid. Let's have a look on very few –
STD's (Sexually Transmitted Diseases) are again very common among people across the globe which spread through intercourse, IV blood transfusion or by sharing infected drug equipment.
Flu/ Influenza is another illness related to respiratory system spread by the influenza virus. Young children, old people and people with the low immune system are at high risk to develop a serious condition which can be fatal.
Viral Hepatitis is very common and easily spread diseases of the liver. Hepatitis B virus alone infects 1 in 3 people across the world. Like this people are suffering from numerous communicable diseases worldwide which one cannot avoid even there is high hygiene maintained.
We at Planet Ayurveda make sure that the authentic products which we create not only take care of your problems but also create an immune system which will prevent them from reoccurring. You can build your immune system in a way that you don't have to worry when you are going out of your house in these worlds where many problems are waiting to make you as your carriers. We use Standardized Extracts of best quality herbs which undergo Quality, Quantity and Potency check.
In the last, I would like to say that the success story for one's life lies in healthy living. If you are not healthy you are not living your life fully. So to keep our self-healthy, Mother Nature has its own formula which we at Planet Ayurveda mix together adding the essence of the Ayurveda into those, to provide you with the complete package. We here at Planet Ayurveda always look to clear the root cause and provide you complete relief for life. Our Products and supplements will take care of your body and soul both.
I wish you a beautiful life free of diseases. At least being a human being we can take care of our body which will be the only asset with us to build the mortal assets of this world.