Ayurveda Products for Animals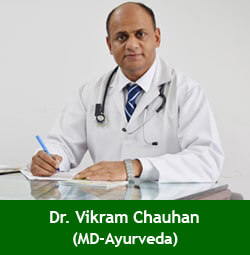 The specific formulation of each Ayurveda for animals product was created by Dr. Vikram Chauhan, the Managing Director of Planet Ayurveda. Dr. Chauhan holds a Bachelor of Ayurvedic Medicine and Surgery from Jalandhar University and an Ayurvedic MD from Patiala University. Dr. Chauhan developed each Ayurveda for animals product to return balance to the specific energies or doshas that cause illness in our pets.
All preparations are made following Shastriya Paddhati and according to the specification laid down in the Ayurvedic Formulary of India. The Shastriya Paddhati, literally meaning 'the technique of the Scriptures' is the equivalent of modern cGMP (current Good Manufacturing Practices).
The clinical efficacy of the products is established employing all modern diagnostic criteria such as but not limited to serological tests.
Click here to buy Ayurveda Products for Animals.
Sue's Story
The idea for Ayurveda for animals came from the love I have for my horse Rocky and my seemingly endless search for a cure for his arthritis. I tried every available treatment and was up to three injections per year, but nothing seemed to help.
Many years ago, while living in California, I was introduced to Ayurvedic medicine for myself and was impressed with the positive effects on my health. I was referred to Dr. Chauhan and we collaborated on a formulation to relieve Rockies arthritis. Within seven days results were evident and by the end of two months, I had a new horse!
Everyone in the barn, including people who had seen everything under the sun, could not believe it. I actually began to use the product on my younger horse's is pulled tendon and saw amazing results.
After further conversations with Dr. Chauhan, we decided to create a product line to treat not only horses but cats and dogs too. The Ayurveda for animals products are the result of our collaboration.
I hope that you will be able to experience the same joy I felt when I was finally able to help Rocky and my other pets lead better, healthier, pain-free lives. Please feel free to contact me with your questions and success stories!
Keep loving your Animals