Multiple System Atrophy (MSA)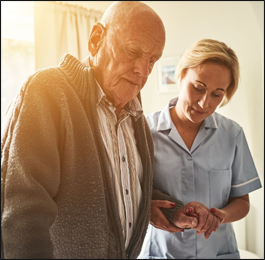 As the name suggests, Multiple system atrophy is a slowly progressive disorder involving most involuntary functions of the body. It commonly affects heart beat, blood pressure, bladder and bowel movements and their functioning.
It is a degenerative disorder caused by the degeneration of specific nerve cells that are responsible for the control over autonomic responses in our body.
Other Names
Olivopontocerebellar Atrophy
Shy – Drager Syndrome
Striatonigral Degeneration
All the above names are significant only for the specific symptoms of the disease that they stress upon. MSA or multiple system atrophy is the most appropriate and latest name for this health condition.
Comparison with Parkinson's
It bears a lot of similarity with Parkinson's and is a disease exclusive to old age similar to it. People at 50 years or above usually contract symptoms of this disease which never ward off and ultimately result in death.
Both MSA and Parkinson's have a similar onset but, the medications to which a Parkinson's patient usually responds are ineffective in a patient of MSA.
Causes
Though the exact cause of disease is still unclear, it should never be confused with multiple organ failures, an acute condition which is a result of septic shock and other similar fatal emergencies.
Symptoms
MSA symptoms are broadly divided into two types depending upon the parts of the brain affected at the time of the assessment of the patient.
Parkinson's Type
Muscle rigidity and difficulty in bending the arms and muscles.
Restriction and slowing of movement and mobility.
Tremors
Postural problems and difficulty in balancing.
Cerebellar Type
Impaired movement and balance and difficulty in maintaining gait.
Slurred speech and disarticulation of words.
Visual defects
Problems in swallowing
Other Symptoms in General
Postural hypotension
Constipation
Loss of control over bladder and bowel
Abnormally less perspiration and fluctuations in body temperature especially of the extremities because of it.
Disturbed sleep
Impotence and loss of libido
Irregular heart beat and psychological problems
What Life Has In Store For A Patient Of MSA?
Having said that Multiple system atrophy almost always results in death, it would be difficult to say when exactly it will happen in any patient. Multiple system atrophy is a disorder with same turnout but very different paths in each one of its patients.
Some may develop complications pretty early while others may deal with it for a prolonged time period.
However, sooner or later, the signs and symptoms of progressive complications are not very different in most patients.
Common Complications That a Patient of MSA Faces
Progressive breathing difficulty
Immobility resulting in skin complications like bed sores and other similar problems
Increasing demand for assistance in performing daily activities like for nature's call.
The average life expectancy in a patient of MSA is ten years approximately. In most cases, respiratory arrest is the major reason behind death.
Ayurveda and MSA
Ayurveda is the science of life. It teaches us to maintain ourselves in the best possible ways which are both natural and beneficial for our health.
Being a neurological disorder, Multiple system atrophy is definitely involving a deranged vata body energy which is causing a slow and progressive damage to most parts of the body in such patients. According to the classical ayurvedic principles also, people when old are more prone to develop vata related abnormalities than when they are young.
It also involves a loss of Ojas or vitality which reduces with advancing age. Ojas is the vital concentrate of the body which keeps it young and healthy and gives it the strength and resilience to stay healthy and protect itself. Use of herbs that promote vitality (Rasayanas) and increase ojas in the body can be very beneficial.
Natural Supplement for a Healthy Mind and Body
Planet Ayurveda has a number of health supplements that have an overall healthy impact on the body in a very natural way. Given below are some of the natural preparations from Planet Ayurveda.
A great combination of two of the most promising medicinal herbs such as Boswellia serrata and Curcuma longa. It is a capsule formulation containing standardized extracts of both these herbs.
Dose: 1 Capsule, twice a day.
Another capsule formulation containing standardized extracts of Ashwagandha herb. Herb Ashwagandha is considered a Rasayana in Ayurveda, which means, it naturally helps in maintaining the mind and body.
Dose: 1 Capsule, twice a day.
A herbal blend of Nigella sativa, Lepidium sativum, Trigonella foenumgraecum and Trachyspermum ammi, hakam churna is a very effective combination to balance vata disorders as per Ayurveda. It is a healthy, dietary supplement for people.
Dose: 1 Teaspoonfull, twice daily.
It is a very popular dietary supplement containing standardized extracts of Shilajit (Asphaltum).
Dose: 1 Capsule, twice a day.
It contains standardized extracts of Giloy herb (Tinospora cordifolia). Giloy is also a very good Rasayana in Ayurveda.
Dose: 1 Capsule, twice a day.