Ayurvedic Treatment of Premature Ageing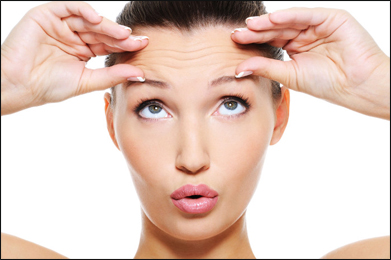 Anti aging treatment has always been a hot topic among men and women globally. Treatment for aging consists of herbal supplements and natural therapies. Natural treatment of ageing comprises of various remedies which enhance appearance and reduce unsightly wrinkles. Natural herbs and anti aging supplements are the most popular natural therapies these days. Treatment of aging helps in the control of anti ageing and maintains kidney and liver health. Herbal supplements for anti aging protect the body from harmful aspects in the environment and also lead a protective role on the cellular level. Most natural herbs for anti aging treatment help to eliminate toxins in the body. Ageing treatment supports optimum performance of the body in a natural way.
Natural anti aging supplements help to slow down the aging process and bring balance to the body. Our anti ageing herbal supplements are formulated using principles of Ayurveda and with the highest level of safety. Our herbal supplements are the best natural anti aging products. These supplements help in the removal of toxins from the body to maintain health, vigor and vitality. Aging treatment target some of the most unwanted changes that happen to our face and body as we get older. It is top rated and has gained numerous positive comments. Most people who have used our herbal supplements for anti ageing found that it helps skin feeling smooth with younger looking appearance. Our anti aging treatment not only balances and soothes the skin, but it also helps to slow down the natural aging process of the skin.
Herbal Supplements for Anti-Aging
Planet Ayurveda provides best combination of effective herbal supplements such as Anti-Ageing Pack for anti-ageing. We provides 100 percent pure and natural products. All of them are free from side effects and are safe to use. And they are formulated by MD Ayurveda doctors. All of the medicines from the house are made without the addition of chemicals or additives or preservatives in it.
Related Links