Ayurvedic Treatment of Underweight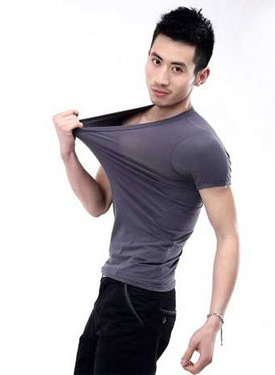 People generally remain worried with the concept of overweight or obesity. They tend to pay visits to the medical practitioners and look for various solutions to the problem of overweight. However, remaining underweight is also extremely dangerous. It also poses serious threat to the health of the individuals. The major reasons for being underweight are mal nutrition, hyperthyroidism, diabetes, AIDS, cancer and liver related complications. Exposure to certain medicinal therapies and medicines also at times result in the situation f underweight. Also, heredity, lack of proper diet and nutrition and excessive consumption of alcohol play a massive role on the weight of the individuals. Every individual must maintain a proper BMI. Failure to this results in serious consequences.
Common Symptoms of Underweight
The Major Symptoms That an Individual Is Underweight Are the Following:
Tiredness and fatigue
Anemia
Osteoporosis and low bone density
Alopecia
Restlessness
Immune system weakens
Stamina and strength diminish
These symptoms, if observed in an individual for quite a period of time, make it extremely essential for him to check the BMI and take actions, if required accordingly.
Herbal Remedies for Underweight
Planet Ayurveda provides effective herbal remedies such as Weight Gain Formula, Ashwagandha Capsules & Atirasadi Churna for ayurvedic treatment of Underweight. These herbal remedies works as a dietary supplement for gaining weight naturally. These herbal remedies are prepared from using best quality herbs and strictly follow the principles of Ayurveda. All these herbal remedies of Planet Ayurveda are 100 percent pure, natural and vegetarian. These are free from chemicals, additives and preservatives. These are safe to use as these are free from side effects.
The various herbs blended together to give the Weight Gain Formula are Bibhitaki, Haritaki, Vidang, Ashwagandha, Amalaki, Pippali, Zeetak and Saunf. These help to reduce fatigue and tiredness, provide stamina and enhance the level of endurance in an individual. It boosts up the appetite, which in turn, leads to gain in the total body weight of the individuals to a huge extent. These also convert the extra fats into muscles.
Dose: 2 capsules two times on a daily basis with plain water.
Ashwagandha capsules are extremely important herbs for the treatment of a wide range of diseases. Mental disorder, sleeplessness, depression, insomnia, fatigue, tiredness, restlessness and the other symptoms of Underweight condition can be easily treated with this highly useful medicinal herb, Ashwagandha. These capsules are made from the standardized sxtracts of the root of the herb, withania somnifera. These are highly beneficial.
Dose: 2 capsules two times on a daily basis with milk.
This powdered form of the herbal supplement is formed by blending a number of rejuvenating herbs. These herbs work together to form an herbal supplement with an immense potential to treat various complications easily. Safed Musli, Kali Musli, Gokshur, Jaiphal, Taalmakhana, Vidaari Kand, Akarkara, Varahi Kand, Ashwagandha, Shatavari, Safed Behmen and Kesar are the various constituents of the Atirasadi Churna. These capsules help to boost the endurance level and physical strength of the individuals significantly.
Dose: 1 tsp two times on a daily basis with plain water.
Thus, these herbal remedies provided by Planet Ayurveda are extremely helpful. These not only help to increase the weight of the individuals, but also help an individual to lead a healthy and fit life.
Besides these herbal remedies, individuals having the problem of underweight must follow a strict dietary regimen. He must include those food materials, which are high in calorie content. Dairy products, milk, yogurt, bananas, protein rich diet, raisins, dry fruits and potatoes are highly suggested by the nutritionists for these under weighed individuals.
Thus, the individuals are highly recommended to follow the Ayurvedic treatment and the dietary measures, eliminate the situation of underweight effectively and lead a healthy and fit living.