EFFECTIVE HOME REMEDIES FOR WATER RETENTION IN THE BODY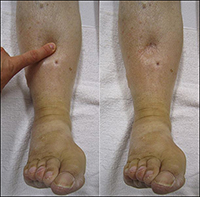 Water retention can be defined as an abnormal accumulation of water inside the body in the body cavities, interstitial spaces and in the circulatory system. Our body is approximately made up of 70 % of water. It is an important and major component of each and every cell that our body is composed of. Our body's metabolism is regulated in such a manner that whenever there is an excess of water consumption, it is automatically excreted out in the form of urine. Similarly, whenever there is a deficiency of water in the body due to inadequate intake or excessive water loss, the water comes out of the interstitial cavities to meet the body's requirement. However, this homeostasis can only be maintained to a particular level after which signs of water retention or water loss start appearing.
Given the composition of the body and its various components, water is such an essential nutrient that it helps keep the body fit and healthy.There are various hormones such as Anti –diuretic hormone or vasopressin that is secreted by the adrenal glands to maintain optimum fluid and electrolyte balance in the body. These hormones directly act on the kidneys to drain out excess of water from the body.
SIGNS OF WATER RETENTION
Swelling in any or all body parts.
Puffy eyes
Lethargy
Bloating of abdomen
CAUSES OF WATER RETENTION
Some common factors that can lead to water retention in the body are as follows:-
Improper diet and lifestyle
Menopause
Disease like Anemia, Cardiac problems, kidney diseases, liver diseases, ascites etc.
Consuming excessive fruits at night
Excessive salt intake
Deficiency of potassium in diet
Protein deficient diet
HOME REMEDIES FOR WATER RETENTION
1. GARLIC
Chew a few garlic cloves every day. You can do this early morning as a habit and it can be repeated in the evening as well. This will not only relieve water retention, but will also keep digestive problems at bay.
2. EXERCISE
Exercise regularly in the form you like and that suits you the most. Regular exercise keeps eliminating excess water stored in the body spaces in the form of sweat.
3. PARSLEY TEA
It is a great medicinal herb. Parsley leaves can be consumed daily by preparing herbal tea in water using a few leaves and boiling them to obtain a rich decoction.
1-2 cups can be consumed daily for best results. This helps to effectively flush out toxins from the body.
4. POTASSIUM RICH FOODS
Consume fruits and vegetables that are rich in potassium. These help to normalize the osmolality of blood and help to establish normal sodium –potassium ratio inside the body.Apples, Raisins, Apricots, Blackberries, strawberries, raspberries are one of the richest fruits that have ample potassium content.Among vegetables, broccoli, cabbage, beetroot, bell pepper, spinach, water cress and sunflower seeds are the better options.
6. REDUCE SODIUM INTAKE
Lessen the daily consumption of sodium to 0.5 g per day. This will help you to effectively cut down the excess water stored inside the body.
7. LOCAL ICE PACK APPLICATION
This remedy is especially helpful in case of water retention that occurs along with inflammation at a particular site.Take a good ice pack and apply over the area once or twice in a day. It provides instant relief from the swelling. However, it has to be cautiously used in case of diabetics and around the eyes and groin region.
8. FENNEL SEEDS
Take 1 – 2 tea spoon full of fennel seeds and bring them to boil in a glass of water. Cool this mixture down and drink two to three times per day.
9. HONEY AND LEMON JUICE
Take half a lemon and mix it in a glass of Luke warm water. Add 1 table spoon full of honey in this mixture and drink everyday on an empty stomach. Make it a habit of consuming this combination every day. It will definitely give promising results as Lemon is a natural diuretic.
10. CRANBERRY JUICE
Consume 100 – 200 ml of cranberry juice every day to get rid of water retention effectively. Alternatively, you can also consume fresh cranberry fruit also for better results.
11. INCREASE PROTEIN INTAKE
Improve your daily intake of protein by incorporating yoghurt, milk, egg white, soy and soy products in diet. These foods help establish normal albumin –globulin ratio that releases excess water accumulation inside the body.
12. APPLE CIDER VINEGAR
It is another super food that is very popular for its amazing health benefits. Take 1 teaspoon full of it and mix in a glass of water. Take this mixture every day to get rid of water retention in the body.
Not Satisfied?
Click here to Consult Planet Ayurveda's Team of Experienced MD-Ayurveda Doctors.