Herbal Remedies for Attention Deficit Disorder (ADD)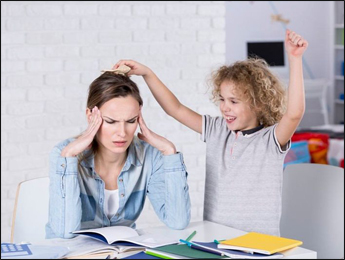 Attention deficit disorder (ADD) is the most common neurobehavioral and developmental disorder affecting children that causes an imbalance or deficiency in certain chemicals which regulates the efficiency of the brain to control behavior. If untreated, ADD can cause numerous mental and physical problems that may cause difficulties in everyday life. Attention deficit disorder is a brain disorder. The symptoms may begin in childhood and continue into adulthood. ADD affects various areas of the brain including the prefrontal cortex, cerebellum primarily, anterior cingulate, the temporal lobes, the basal ganglia and the limbic system.
Types of Attention Deficit Disorder (ADD)
Classic Attention Deficit Disorder (ADD)
Inattentive Attention Deficit Disorder (ADD)
Over focused Attention Deficit Disorder (ADD)
Temporal lobe Attention Deficit Disorder (ADD)
Limbic Attention Deficit Disorder (ADD)
Ring of fire Attention Deficit Disorder (ADD)
Anxious Attention Deficit Disorder (ADD)
Causes of Attention Deficit Disorder (ADD)
Genetic factors
Prenatal development and birth complications
Neurological Damage
Nutrition and food such as sugar, preservatives, deficiency of omega 3 fatty acids
Environment factors such as smoke, nicotine, lack of oxygen
Brain injury
Symptoms of Attention Deficit Disorder (ADD)
Impulsiveness and inattentiveness
Low energy
Low self esteem
Distractibility
Hyperactivity
Disorganization
Impulsivity
Headache and stomachache
Herbs for Attention Deficit Disorder (ADD)
1. Withania Somnifera
It has a reputation for stimulating brain function and increasing energy. It also has some potential to curb the symptoms of ADD. Ginseng improves anxiety, personality and social functioning.
Ashwagandha contains a class of phytochemicals known as ginsenosides. Ginsenosides are potent antioxidants and they possesse neuroprotective properties hence they can protect the nerves in the brain from oxidative damage that may cause some of the symptoms of ADD.
These ginsenosides also boosts the levels of dopamine and norepinephrine in the brain.
The stimulant ADD drugs used in conventional treatment also work in this way but ginseng achieves the same thing without any of the side effects. Ginsengs are used in the treatment of ADD in alternative medicines.
2. Rhodiola Rosea
It is an adaptogen used to counter physical and mental stress. The herb's medicinal effects are due to two phytochemicals named rosavin and salidroside.
This herb can also improve memory and attention span. It stimulates the secretion of serotonin, norepinephrine and endorphins. While serotonin improves mood and endorphins are natural pain relievers, dopamine is calms ADD symptoms.
Increasing dopamine levels especially in the prefrontal cortex has been shown to improve ADD symptoms.
3. Bacopa Monnieri
It is effective to improve mental function. It has the ability to promote mental health and better memory. In Ayurveda, brahmi has been used since ancient times to enhance learning, concentration and memory. Regular use of this herb has been proved really effective in the treatment of ADD.
4. Urtica Dioica
It is the best sources of B-complex vitamins which work wonderfully to improve the memory power and attentiveness. The deficiency of vitamin B creates problems such as irritability, depression and confusion. Thus, consuming nettle or nettle tea daily in a good amount produces favourable results.
5. Ginkgo Biloba
It has been recommended for improving memory and increasing mental sharpness. Consuming ginkgo biloba extract shows a reduction in ADD symptoms with few negative side effects. Ginkgo biloba is an herb with multiple medicinal uses. The two bioactive groups of phytochemicals in ginkgo are bilobalides and ginkgolides which help to improve memory and mental focus. By a similar mechanism, it can also improve the symptoms of ADD.
The potent antioxidants in ginkgo protect the brain against oxidative free radicals and prevent neurodegeneration. It also improves blood flow to the brain and supports brain health.
In ADD patients, the herb blocks the reuptake of epinephrine and norepinephrine from the synaptic junctions between nerves and acts like the stimulant ADD drugs as it allows these neurotransmitters to act longer and help improve attention and concentration.
6. Valeriana Officinalis
It is an herb native to Asia and Europe, but is now grown in other parts of the world, including the United States. Valerian works by increasing the amount of GABA or gamma aminobutyric acid, in the brain, which regulates the activity of nerve cells hence relieves anxiety. Valerian extracts, particularly from the root, have a strong, unpleasant odour, thereby it is often combined with other herbs to make it more palatable. Most probably valerian is combined with lemon balm. A combination of valerian and lemon balm supplements, helps to lower stress levels. Limit the intake of valerian and lemon balm tea to one or two cups daily.
7. Rubus Idaeus
It is an excellent herb to curb ADD symptoms. The leaves of this herb contain calcium which works great to calm down the body and mind. The red raspberry herb could help a lot of the people suffering from the anxiety attacks, stress and hyperactivity. It is definitely extremely beneficial to regain the original and strong mental position.
Herbal Remedies for Attention Deficit Disorder (ADD)
Planet Ayurveda serves with wonderful herbal remedies for Attention Deficit Disorder (ADD). It has Brahmi Capsules, Gotu Kola Capsules, Medhya Churna, and Memory Support. Standardized extracts are packed in these herbal remedies so that people get maximum positive results.
We use standardized extracts of best quality herb to formulate our products so that we give our best to people across the world. We use pure vegetarian capsules made from plant cellulose and do not contain hard gelatine which is low in cost and made from cow cartilage, chemicals or pig intestines. These are free from chemicals or added colors and available at reasonable cost.
To buy these herbal remedies, please visit store.planetayurveda.com