HERBS, HERBAL REMEDIES AND DIET FOR UNDERWEIGHT PEOPLE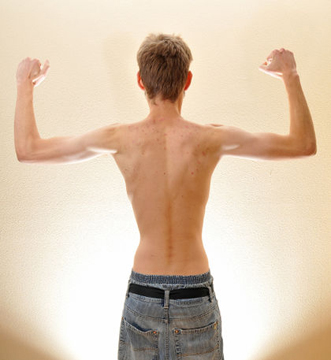 A number of underweight people think they are fit but this is not true. They have many problems that leading to many disease. Not gaining weight is also a problem like weight loose. The weight of an object is usually taken to be the force on the object due to gravity. A person is considered underweight if your body mass index falls below the normal weight. Individuals who are underweight are at high risk for malnutrition. Being underweight affect growth and development. Some people are naturally underweight but some are due to eating disorder or any illness. Some people are overweight and some are underweight. In case of underweight many health problems take place. Maintaining Perfect body weight is very difficult. There are many complication due to underweight. Underweight is a condition which leads to many disease.
Today's life everyone wants healthy and perfect body. But everyone is not happy with his body, because you wants more curves and muscles. Being too skinny can make you feel self- conscious.
According to Ayurveda overweight and underweight are due to the imbalance of doshas. As per Ayurveda the weight should be in a balanced proportion with strong immunity. As per Ayurveda people with vata dosha have thin body type. They are restless, energetic and with high metabolic rates. Because of this reason they are very thin with less body muscles. People with vata dosha also have thin and dry skin with visible vein.
SYMPTOMS OF UNDERWEIGHT
Malnutrition is one of the most significant and worrying symptom of being underweight.
Frequent and inexplicable fatigue
General malaise and a decline stamina
Restlessness
Lethargic
Hair loss
Osteoporosis
Anemia
Weakened immune system
CAUSES OF UNDERWEIGHT
Inheritance: It may be due to the genes. If some is suffering from this in the blood relation then u have the risk.
Absorption: There may be some problem because of which the person intestine may not be able to absorb the essential materials or end products of digestion which in turn result in malnutrition thus leading underweight.
Chronic disease
Regular usage of some medicine
Addicted to alcohol consumption
Excessive taking part in physical activities
Lactating mother
Aged individuals
Unhealthy way of eating
Hyperthyroidism
Caner
Tuberculosis
Liver disease
HIV/AIDS
Diabetes
Fluid intake just before or during meals is not recommended, as it reduces appetite.
HERBS FOR UNDERWEIGHT
As per research, these herbs are given below to improve the body weight:-
Massaging whole body with herbal oil.
Use Ashwagandha as a body tonic.
Shatavari, Bala Vidarigandha are the herbs that are used in emaciation.
Amalaki: Amla is herbs famous for its rejuvenating properties. It is a natural antioxidant.
Haritaki: Haritaki is best Ayurvedic medicine for digestive system. It increase the appetite.
Saunf: The herb Saunf improves the taste and act as appetite stimulant and digestive.
Shilajit: Is also best mineral for the treatment of weight gain.
Yastimadhu: This is also very effective to stimulate the immune system.
HERBAL REMEDIES FOR UNDERWEIGHT
Planet Ayurveda has many herbal remedies for underweight people. One of the most promising herbal remedies for weight gain is Ashwagandha Capsules, Atirasadi Churana and Weight Gain Formula. Planet Ayurveda is dedicated to the promotion of natural herbs. In Planet Ayurveda we are using 100% vegetarian capsules.
The various herbs blended together to give the Weight Gain Formula are Bibhitaki, Haritaki, Vidang, Ashwagandha, Amalaki, Pippali, Zeetak and Saunf. These help to reduce fatigue and tiredness, provide stamina and enhance the level of endurance in an individual. It boosts up the appetite, which in turn, leads to gain in the total body weight of the individuals to a huge extent. These also convert the extra fats into muscles.
Dose: 2 capsules two times on a daily basis with plain water.
Ashwagandha capsules are extremely important herbs for the treatment of a wide range of diseases. Mental disorder, sleeplessness, depression, insomnia, fatigue, tiredness, restlessness and the other symptoms of Underweight condition can be easily treated with this highly useful medicinal herb, Ashwagandha. These capsules are made from the standardized sxtracts of the root of the herb, withania somnifera. These are highly beneficial.
Dose: 2 capsules two times on a daily basis with milk.
This powdered form of the herbal supplement is formed by blending a number of rejuvenating herbs. These herbs work together to form an herbal supplement with an immense potential to treat various complications easily. Safed Musli, Kali Musli, Gokshur, Jaiphal, Taalmakhana, Vidaari Kand, Akarkara, Varahi Kand, Ashwagandha, Shatavari, Safed Behmen and Kesar are the various constituents of the Atirasadi Churna. These capsules help to boost the endurance level and physical strength of the individuals significantly.
Dose: 1 tsp two times on a daily basis with plain water.
DIET FOR UNDERWEIGHT
The simplest way to gain weight through your diet is by boosting calorie intake. Healthy foods with high calories values:-
Dry fruits
Nuts
Dairy products
Whole milk
Milk shakes
Eat food rich in ghee and butter
Have a healthy vegetarian diet
Use banana with milk.
Boost up your appetite.
Eat mini meal.
Taking high rich protein diet
Raisins are a good food for those who wants to gain weight.
Peanut butter is also very effective for gain weight.
Yogurt has low fat but it is high in calories.
Potatoes are good for Wight gain due to presence of carbohydrates and complex sugar.
Soybeans is a high calorie food along with protein or vitamins.