HOME & HERBAL REMEDIES TO LOSE WEIGHT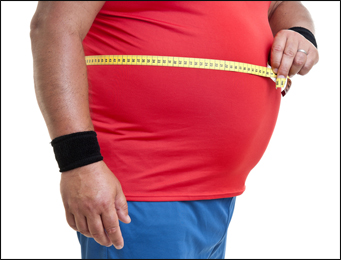 INTRODUCTION
Firstly I will tell you how body weight increases and actually what happens to the body. Basically weight gain is an increase in body weight. This can be either an increase in fat deposits, muscle mass or excess fluids such as water. Simple description of weight gain is that if someone gains weight by fat deposits, one may become overweight or fat. It should have latency period. Eating should effect weight gain may depends on various factors like energy density of food, exercise routine, amount of water intake, amount of salt contained in the food, at what time food is eaten, age factor, country origin, individual stress level and amount of water retention in ankles/feet. Having excess fat is a common condition. In more extreme cases:-
A noticeably larger stomach
The abdomen will bulge outward and upward, creating a distended midsection
A simple formula for weight gain (or loss) by increase (or decrease) in body fat is given based on the simple fact that it takes 3,500 calories of stored energy to make one pound of fat.
Where wf is weight in pounds after gain or loss, wi is weight in pounds before gain or loss, ei is caloric intake during the time period in question and eb is caloric burn during the time period in question. The constant 3500 represents the conversion factor: 3,500 kcal = 1 lb. of fat
DIET AND LIFESTYLE
Indians have become more health conscious from the last decade. People belonging to all age groups wants to maintain a healthy weight and to have a fabulous looking body. However, it is not easy for an Indian to remain in their ideal weight as any celebration in India include a variety of food items that contain loads of sugar, ghee and other fattening items. When you are creating an Indian diet plan for weight loss, you need to consider some important factors. It is necessary to consider all the things like gender, age, weight, metabolic rate, activity level, health condition of the person before making the plan. The body of each person has different energy or calorie requirements. Some of the weight loss Indian foods that can be included in a diet plan are given below:-
Brown Rice
Beans
Leafy Vegetables and Spinaches
Cucumbers
Garlic
Wholegrains
Nuts and Seeds
Fish
Low Calorie Fruits and Vegetables
Healthy Spices
HOME REMEDIES FOR WEIGHT LOSS
Being overweight can affect one's self ego and it is also harmful to one's health. The extra weight can make you prone to diseases easily. High blood pressure, diabetes and heart attack are some examples of the diseases caused by weight gain. Some natural weight loss remedies are explained below:-
Honey and Ginger Juice: The combination of honey and ginger is excellent to lose weight. Take this mixture twice a day and it will help to reduce your weight.
Honey and Cinnamon: The benefits of honey and cinnamon are endless. Cinnamon is a great stabilizer for high blood pressure
Hot Water Remedy: Switching from cold water to hot water can do well. Hot water brings out the fat from the vessels helps you to lose weight easily.
Aloe vera, green tea and lemon juice are also one of the natural remedies for weight loss.
HERBAL REMEDIES FOR WEIGHT LOSS BY PLANET AYURVEDA
Planet Ayurveda offers best combination of effective herbal remedies such as Thinner You Pack for natural treatment of obesity. These remedies are very helpful in losing weight naturally. These are manufactured from 100% pure and natural herbs; without the use of any chemicals, binders, fillers, colors, yeast, starch, preservatives or additives.
Dosage
Guggul Capsules - 1 capsule twice daily with plain water half an hour after meals.
Stholyantak Churna - 1 teaspoonful, twice daily with plain water after meals. Its decoction can also be prepared by mixing 1 tsf of the powder in a glass of water and boiling it to one-fourth the quantity.
Trim Support - 1 capsule twice daily with plain water half an hour after meals.
Garcinia Capsules - 2 capsules twice daily with plain water half an hour after meals.
PRODUCTS DESCRIPTION
1. Guggul Capsules
Guggul capsules by Planet Ayurveda are standardized extracts of best quality guggulu. Regular use for recommended time of period is highly advised. Guggul capsules help to maintain healthy bones and joints. Also it supports healthy muscles.
2. Stholyantak Churna
The Stholyantak churna of Planet Ayurveda contains the blend of 14 ingredients in it. The main ingredients are: Agnimanth (Premna mucronata), Arjuna (Terminalia arjuna), Triphala (Terminalia chebula, Terminalia bellerica, Emblica officinalis) and Ashok (Saraca indica).
3. Trim Support
Trim formula capsules of Planet Ayurveda contain Vrikshamal (Garcinia cambogia), Mustak (Cyperus rotundus), Katuki (Picrorhiza kurrao) and Triphala (Terminalia chebula, Terminalia bellerica, Emblica officinalis) in it.
4. Garcinia Capsules
The Garcinia capsules of Planet Ayurveda contain the standardized extracts of Garcinia (Garcinia cambogia) in it.
To buy Thinner You Pack , please visit store.planetayurveda.com/products/thinner-you-pack