Home Remedies for Scurvy
Introduction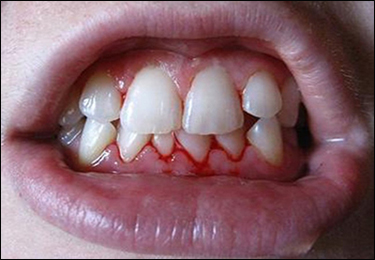 Scurvy is a nutritional deficiency disorder. It is caused due to the lack of Vitamin C in the body. The major symptoms of this disease are swelling in the gums, bleeding, weak cardiac system, hemorrhages and the circulatory system of the body also gets affected. The major causes of scurvy are allergy to Vitamin C, restriction to diet and anorexia. This disease was previously known as the Sailor's disease.
The scurvy and its symptoms can be easily cured with the help of the various home remedies.
Effective Home Remedies for Scurvy
There are some effective home remedies, which provide perfect relief from the bleeding and other problems related to scurvy.
1. Lemon Juice
The lemon juice has ascorbic acid.
It is rich in Vitamin C.
Mix one entire lemon juice in lukewarm water.
Add some honey to it.
Drink the solution two times on a daily basis.
The symptoms will disappear eventually over a period of time.
2. Gooseberry/Amlaki
Grind the dried gooseberries.
Mix the powder with sugar.
Consume the mixture two times daily.
Also, the mixture can be dissolved in water.
And, you can consume the solution as well.
Also, the mixture can be added to warm milk.
And drink the mixture before going to bed.
These help to get rid of the symptoms of scurvy effectively.
3. Potatoes
Mashed potatoes are also excellent home remedies to alleviate scurvy.
Boil a certain amount of potatoes and consume the mashed potatoes.
Also, prepare some gravy using the tomatoes.
Tomato is also rich in Vitamin C.
Consume the tomato soup with the mashed potato.
This serves to be a superb home remedy for treating scurvy.
4. Oranges
Oranges are also very rich in Vitamin C.
It is recommended to consume a lot of oranges in the juice form or simply as the fruit to get rid of scurvy.
5. Green Leafy Vegetables
These are also the important source of Vitamin C.
These include tomatoes, sweet lemon, cantaloupes, grapefruit, tomatoes and kiwifruit.
Also, Brussels, broccoli, sprouts, green peppers and cabbage are some of the other wonderful vegetables, which are extremely rich in Vitamin C.
Consuming these vegetables to get rid of scurvy.
NOT SATISFIED?
Click Here to Consult Planet Ayurveda's Team of Experienced MD-Ayurveda Doctors.