Kava Root Cut - Herbal Remedy for Insomnia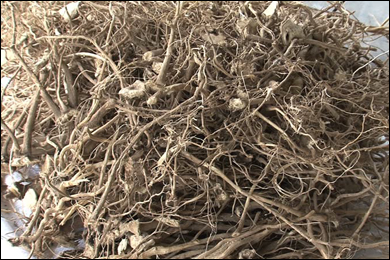 Botanical: Piper methysticum
Family: N.O. Piperaceae
Other Name: Piper
Uses of Kava (Piper methysticum) Root
Insomnia
Respiratory disorders
Urinary problems
Gout
Arthritis
Leucorrhea
Heart disease
Aches
How to Use in Different Diseases
Kava root is useful for insomnia and muscles spasm.
The herb is also helpful for leucorrhea, gonorrhoe and urinary disorders.
Kava capsules are useful in gout. Take one cap daily with water
Kava powder is useful in pains. The powder is taken one to two teaspoonfuls twice a day .
It acts as an antiseptic and hence useful in wounds, burns and bleeding.
Parts Used
Preparations
Dose
Capsules- One caps
Powder- 3 to 6 gm