Manjishtha (Rubia Cordifolia) - Herbal Remedy for Blood Purification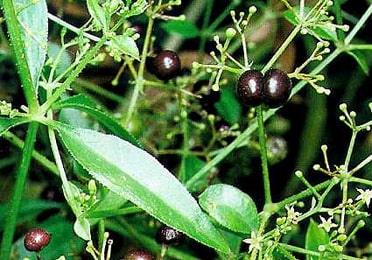 Botanical Name: Rubia cordifolia
Family Name: Rubiaceae
Other Name: Manjistha
Uses of Manjishtha
Amenorrhea
Blood circulation and purification
Diarrhea
Dysentery
Edema
Heart disease
Hepatitis
Jaundice
Joint pain
kidney and gall stones
menorrhagia
Skin problems
Rheumatism
Arthritis
How to Use in Different Diseases?
The fruit is also useful for liver disorders.
A paste is to treat freckles, ulcer, inflammation and skin conditions.
It is used to lower the blood pressure.
It is useful for abnormal uterine bleeding, hemorrhage, bronchitis, rheumatism, stones in the kidney, bladder and gall.
The leaves and stem is used as a vermifuge.
It is also useful for menstrual disorders.
The whole plant is beneficial in urinary disorders.
It is the best remedy in blood purifies.
Classical Reference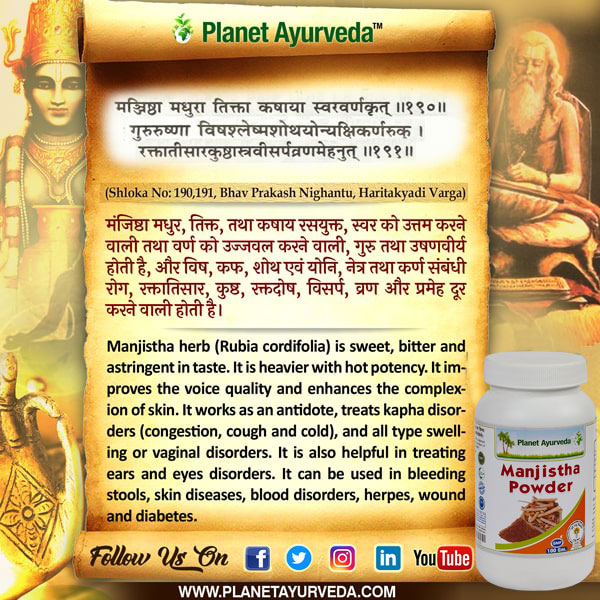 Parts used
Stem and root
Dose
Paste - Twice daily
Preparations
Paste