Natural Herbs, Herbal Remedies & Diet for Weight Loss (Obesity)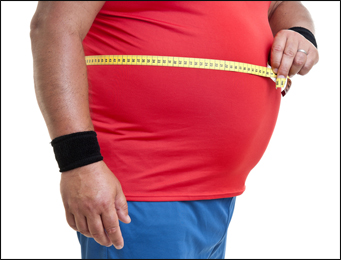 Introduction
The condition in which additional fat is accumulated in the body that causes health problems is called as obesity. Obesity is measured by BMI that is body mass index. In this measurement the weight of the person is divided by the square of a person's height and if the measurement increases 30kg/m2 or if the index floats between 25-30 the person is said to be overweight.
Natural Herbs for Weight Loss (Obesity)
1. Vrikshamla (Garcinia cambogia)
The latin name of this herb is Garcinia cambogia and the bark of this tree is used in the medication of obesity or weight gain problem. It also fights with the symptoms of obesity and provide relief in this situation. Garcinia combogia or garcinia is a herb that has hydroxyl citric acid in it. This acid regulates the weight of the body and keeps it maintained. The fruit of this herb which is the important part of medication also avoids extra cholesterol.
2. Mustak (Cyperus rotundus)
This weight loss herbal supplements is effective in treating digestive problems in the body. It removes additional fat from the body and provide relief in gastrointestinal problems. The scientific name of this herb is Cyperus rotundus and seed of mustakis used in the treatment.
3. Agnimanth (Clerodendrum phlomidis)
It is considered as one of the best diureticagent which helps in increasing the rate and quantity of urine. This increase in urinations keeps the bladder empty by throwing out the unwanted toxins and liquid from the human body.
4. Arjuna (Terminalia arjuna)
The scientific term used for arjuna is Terminalia arjuna. It is astringent and cardiac stimulant which dels with obesity and urinary problems. It is also helpful in maintain the cholesterol which have negative effects on the heart and cause heart problems.
5. Triphala [Amalaki (Emblica officinalis), Bibhitaki (Terminalia bellirica), and Haritaki (Terminalia chebula)]
The other name of this herb is Themyrobalans and its fruits are used to treat the problem of obesity. It is anti-toxicant in nature and helps in removing the out from the body. It also improves digestion and uplifs metabolism.
6. Ashok (Saraka indica)
The botanical name of this herb is Saraka indica and this herb has astringent and coolant characterstics. These features of ashok herb are helpful in reducing the weight in an effective manner.It also deals with problems such as dysentery and fibroids.
7. Kalmegh (Andrographis paniculata)
It is antural blood purifier and is useful in treatment of fever. The scientific name of this herb is Andrographis paniculata. It is anti-fungal in nature and prevents the attack of unwantred bacteria. It is a tonic for liver and its ailments.
8. Babool (Acacia Arabica)
This herb is known as Acacia Arabica in scientific language. It has expectorant, aphrodisiacqualities which are helpful in getting rid of obesity. It avoids hunger which is one of the most common cause of obesity and result in weight gain.
9. Chitrak (Plumbago Zeylanica)
The latin term used for this herb is Plumbago Zeylanica. This weight loss herbs is helpful in treating alimentary related issues and provide strength to the stomach. It clears extra fat from the body and improves the immune structure of the body.
10. Vidang (Embelia ribes)
It is also called as Embelia ribes and is helpful in prevention of tootache and skin diseases. This herb is stimulating and cooling diuretic which helps in the symptoms of obesity and weight gain. Its oil is useful in headache.
11. Dalchini (Cinnamomum verum)
The prime and universal name of this herb is cinnamon. This sweet herb is an effective medicine for increasing the metabolism which helps in prevention from obesity. It also aids in dental problems like bad breath, foul taste and cavities.
12. Neem (Azadirachta indica)
The scientific name of this natural medicine is Azadiracta indica. It is helpful in maintain the blood pressure and cholesterol. Both of them are related with obesity because one is the symptom and other one is the cause of this problem.
13. Brahmi (Bacopa monnieri)
The scientific name of this herb is bacopa monneri that helps in controlling frequent eating habits. This plant contains saponins that help in decreasing anxiety and relax the mind. It is a memeory booster and helps in improvement of brain.
14. Shigru (Moringa oleifera)
This herb contain vitamins which are helful in dissolving the fat that helps in bulk loss. Shigru is known as moringa oleifera in science. Apart from weight loss this herb provides relief in joint ache and swelling conditions of arthritis.
15. Guggul (Commiphora mukul)
The other name of Guggul is Commiphora mukul and its function is to increase white blood cells. Accorfding to ayurveda it also detoxifies the digestive canal and remove all the problems. It supports the growth of hair and oppose sinus problems.
Herbal Remedies for Weight Loss by Planet Ayurveda
Planet Ayurveda offers best combination of effective herbal remedies such as Thinner You Pack for ayurvedic treatment of obesity. These herbal remedies are very helpful in weight loss. One can take these herbal remedies on regular basis to maintain healthy body weight. As these are herbal pills, absolutely no worries regarding side effects. There is no interaction of these remedies with allopathic medicines so are totally safe to use along.
Dosage
Guggul Capsules: 1 capsule twice daily.
Stholyantak Churna: 1 Tablespoonful twice daliy. Can be consumed by mixing in water.
Trim Support: 1 capsule twice daily with plain water.
Garcinia Capsules: 2 capsules twice daily.
Products Description
1. Guggul Capsules
It is another weight loss product used worldwide for its weight mobilizing and fat buring properties. It removes fat from the liver as well as waist. It is very much helpful herbal supplement for inch loss. It is an important part of all the weight loss and weight management programs. Guggul contains effective fat burning active ingredients called "Guggulosterones".Our Guggul supplement contains standardized guggul extract which makes it one of the best among other herbal slimming supplements and weight loss products.
2. Stholyantak Churna
A combination of rare herbs effective for weight loss. This formulation is an ancient and most effective weight loss formula. Most of the Ayurvedic herbs are helpful in burning the fats without causing any side effects. The lipid profile and cholesterol levels also come down to normal levels, after using this purely herbal product. It can be used along with other herbal supplements as well.
3. Trim Support
It is an effective herbal supplement for natural weight loss. The herbal blend works in a natural manner and helps reduce the weight in a very comfortable and convenient way. Trim Support contains pure herbs and no chemical ingredients or preservatives. The herbs in this supplement help to burn the fats from the adipose tissue and also help in cellulite. Thought the product alone is sufficiently good enough to fight obesity but we have combined it with other similar weight loss supplements to get quicker results.
4. Garcinia Capsules
Garcinia is a natural weight loss herbal remedy being researched worldwide. It has been found the be an effective weight loss herbal supplement. Garcinia is a fruit native to south india, south east asia. The rind of the fruit is used and the extract of Garcinia is utilized as natural weight loss herb. The demand for Garcinia is on increase as it is best among most effective natural weight loss products.
To buy Thinner You Pack, please visit store.planetayurveda.com/products/thinner-you-pack.
Diet Plan for Reducing Weight
The weight loss diet plan of obesity include a permanent full stop on oily and junk materials. This is considered as the first step towards losing weight. On the other hand obese person must consume the food in particular intervals because it does not put additional pressure on the digestive system.