Olive Leaf (Olea europaea) - Herbal Remedy for Blood Pressure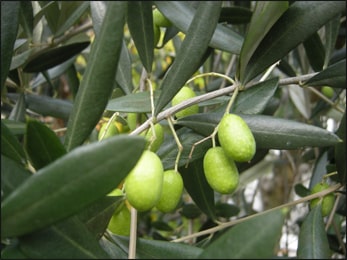 Botanical Name: Olea europaea
Family Name: Oleaceae
Other Name: Olive
Uses of Olive Leaf
Cold
Flu
Meningitis
Cold sore
Pneumonia
Weakness
Skin problems
Heart problems
Nervous disorders
Arthritis
Bronchitis problems
How to Use in Different Diseases?
It was effective in inhibiting influenza-3 virus, many different types of herpes, colds, Ebola virus, meningitis, cold sores, pneumonia, shingles, Chronic Fatigue Syndrome, Epstein-Barr and viral-induced skin conditions.
Olive Leaf is also effective against antibiotic-resistant fungi and yeast strains.
The whole plant is useful for heart, blood pressure and cholesterol conditions.
Olive Leaf is a mild tranquilizer and sedative and is believed to fight nervous tension. The syrup is taken twice a day.
It acts as an anti-inflammatory and hence useful for inflammatory arthritis.
It is useful in bladder infections, bacterial skin infections, tonsillitis and pharyngitis, and is used to clear lung conditions and other respiratory diseases, such as pneumonia.
It is also prevent viral infection.
Parts Used
Whole Plant
Dose
Syrup - 10 to 15ml
Preparations
Syrup