Onion (Allium cepa) - Herbal Remedy for Urinary Problems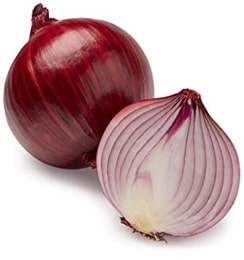 Botanical Name - Allium cepa
Family Name - Liliaceae
Other Name - Onion
Uses of Onion
Tumors
Diabetes
Cancer
Burns
Earaches
Warts
Baldness
Toothaches
Heart failure
Inflammations
Cough
Bronchitis problems
Urinary problems
Immunity system
Blood Pressure
How to Use in Different Diseases?
It acts as an anti-inflammatory and hence useful reduce inflammation in the body.
It is also useful for urinary problems.
Onion is beneficial for cough, asthma and other bronchitis problems.
Circulation in the human body is also benefited by consuming the onion.
Its remedial actions, and has a tendency to alleviate angina problem and thwart heart attack.
It is also useful for toothaches.
The paste is also useful in wounds and other skin conditions.
Onions also stimulate the immune system.
Onions is beneficial for women in combating osteoporosis.
It is useful for blood pressure.
Parts Used
Whole plant
Dose
Paste - Twice daily
Preparations
Paste