Oregano (Origanum vulgare) - Herbal Remedy for Weak Immune System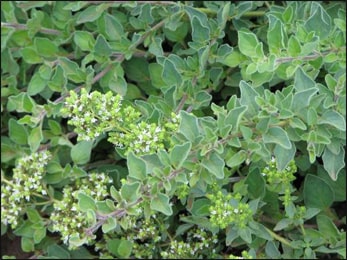 Botanical Name: Origanum vulgare
Family Name: Labiatae
Other Name: Oregano
Uses of Oregano
Indigestion
Cough
Bronchitis problems
Urinary conditions
Promote menstruation
Diarrhea
Jaundice
Rheumatism
Hair problems
Soreness
Swellings
Weak Immune System
How to Use in Different Diseases?
Oregano tea is useful for indigestion, bloating, flatulence, coughs, urinary problems, bronchial problems, headaches, swollen glands, and to promote menstruation
It is to treat fevers, diarrhea, vomiting, and jaundice.
This paste is also helpful for pain from rheumatism, swelling, itching, aching muscles, and sores.
Oregano oil is beneficial for toothache, hair loss, acne, rhinitis, headaches, and hair problems.
The powder is useful for urine problems. The powder is taken one to two teaspoonful twice a day with water.
Oregano juice is an excellent physical and mental tonic that may help improve digestion, metabolism, circulation and build strength.
Parts used
Herb
Dose
Oil - Twice daily
Tea - 2 to 4gm
Powder -3 to 6 gm
Juice - 5to 10ml
Preparations
Oil, Tea, Powder, Juice