Rajat Bhasma - Silver Bhasma, Ash Powder, Benefits, Uses and Side Effects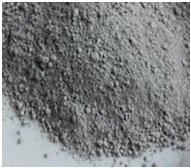 Planet Ayurveda Rajat Bhasma is an Ayurvedic supplement prepared from Silver. It is widely used in the natural treatment of memory loss, dizziness, excessive thirst and diabetes. It is also known as Silver Bhasma or 'Chandi Bhasma' in Hindi. It is an astringent and bitter-sweet in taste. It is a natural supplement that produces a cooling effect. It has balancing effect on Tridosha, as it balances Vata, Pitta and Kapha naturally. Rajat Bhasma boosts the immune system, body strength, brain activity, digestion and skin color. According to Ayurveda, it is a very useful natural supplement and without any known side effects.
Chemical Composition of Rajat Bhasma
Silver - Ag
The key ingredients of Rajat Bhasma as per their Sanskrit names are: Rajata, Kanji, Kulthi Kwatha and Go-Mutra.
Rajata Bhasma preparation: Purified Silver pieces are made into fine powder by grinding. It is further added with Swarna Makshika Bhasma i.e. Copper Iron Pyrite. It is grounded with Arka latex (Calotropis procera) and heated in absence of air in 400 degree Celsius temperature. The process is repeated for three times to obtain pure Rajat Bhasma.
Rajat Bhasma Uses
It is useful in cardio-vascular diseases, improves skin complexion, digestion power, body strength and immunity.
It is an excellent rejuvenative and anti-aging natural supplement.
It is used in treating memory loss, dizziness and excessive thirst.
It is also beneficial in Urinary disorders, Alcoholism, Poisoning and Epilepsy.
It is useful for the medical treatment of diabetes caused by deficiency of insulin.
It reduces pain in a natural way, as it aids in the reduction of Vata.
Ayurveda and Rajat Bhasma
Rasa Shastra is a branch of Ayurveda which deals with the processing of metals having medicinal importance. Rajat comes under the group of metals having high therapeutic importance. Mostly, minerals and metals are used in the form of Bhasma.
In ancient times, Rasacharyas worked and developed a number of processing methods for a single natural remedy. Ayurvedic physicians were producing herbal remedies by themselves according to their medicinal aspect.
Due to commercialization of Ayurvedic remedies, quality of natural supplements has improved. The demand of Ayurvedic supplements is increasing day by day all over the global market.
Planet Ayurveda Rajat Bhasma is the incinerated powder of Silver. As per Ayurveda, this natural Bhasma is beneficial for strength promoting and rejuvenation.
The Ayurvedic preparations are prepared with very specific methods for the detoxification. Bhasma preparation is used in treatment of diseases and it is given in prescribed amount that is very beneficial for the body.
Bhasma helps the body to get free from all the diseases and balances all the Tridoshas.
Benefits of Rajat Bhasma
It works as natural pain reliever for pain and inflammation in body.
It helps in the reduction of Vata and Pitta doshas naturally.
It is also very beneficial for the treatment of mental weaknesses and disabilities.
Rajat Bhasma is also effective in treatment of anemia, dry cough and fevers.
It is beneficial in treatment of insomnia, various types of mental disorders and epilepsy.
It is known to reduce the occurrence of ligament rupture, thus beneficial for the treatment of hiccups.
It can increase vision and very beneficial in various types of eye disorders.
It can produce cleansing of the reproductive system and also increase the sperm count.
It is beneficial in treatment of piles and diabetes mellitus.
It is a perfect energizer and anti-aging Ayurvedic supplement.
It provokes lightening of the skin color.
It is beneficial for treatment of psychological anorexia.
Rajat Bhasma Dosage
100-125 mg once or twice a day after meals or as directed by the concerned Ayurvedic Physician. It is traditionally administered along with Brahmi juice extract or Honey.
Rajat Bhasma side effects
This natural supplement should only be taken under strict medical supervision. However, no side effects have been reported so far. Keep out of reach of children and store in a cool dry place.