Red Raspberry (Rubus idaeus) - Herbal Remedy for Uterus Related Disorders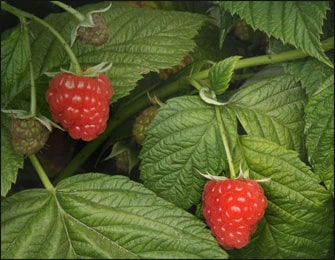 Botanical Name: Rubus idaeus
Family Name: Rosaceae
Other Name: Red raspberry
Uses of Red Raspberry
Uterus related problems
Menstrual disorders
Hair problems
Soreness
Skin conditions
Dysentery
Diarrhea
Bleeding
Fever
Upset stomach
How to Use in Different Diseases?
It is relieve heavy cramping during menstruation.
The ferulic acid content in the herb is helpful for an uterine relaxant, stimulating the muscles that support the uterus and allowing for easier menstrual flow.
Red Raspberry is effective in promoting healthy hair, nails, skin, bones and teeth.
The whole plant is useful for mouth sores, eye problems in a soothing eyewash and in a douche for leucorrhoea and bed-wetting.
After delivery the raspberry leaf infusions are drunk to reduce swelling and bleeding.
The leaf is useful for skin conditions.
A root decoction is helpful for dysentery and diarrhea. Take one to two teaspoonful twice a day.
It is also beneficial in fever.
Raspberry leaves contain fragrance, a substance that tones the reproductive organs.
Parts Used
Whole plant
Dose
Decoction - 5 to 10ml
Preparations
Decoction