Rhubarb (Rheum Rhabarbarum) - Herbal Remedy for Constipation Disorders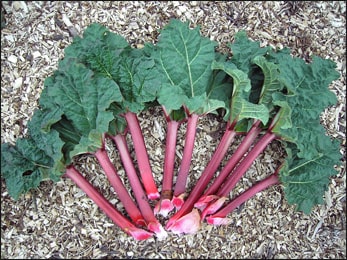 Botanical Name - Rheum rhabarbarum
Family Name - Polygonaceae
Other Name - East Indian Rhubarb, China Rhubarb
Uses of Rhubarb
Constipation
Diarrhea
Jaundice
Gastro-intestinal
Hemorrhage
Menstrual disorders
Conjunctivitis
Traumatic injuries
Sores
Ulcers
Edema
Liver disorders
How to Use in Different Diseases?
The root is astringent, relieving irritation of the inner lining of the gut, thus reducing diarrhea.
The root powder is useful for constipation. The powder is taken one to two teaspoonfuls
twice a day with water.
Rhubarb is a tonic and mild appetite stimulant and is a useful mouthwash for blight sore.
A decoction is useful for menstrual disorders. Take one to two teaspoonful twice a day.
The root is anti-bacterial.
Parts Used
Root
Dose
Powder -3 to 6 gm
Decoction - 5 to 10ml
Tonic - 5 to 10ml
Preparations
Powder, Decoction, Tonic