Sage (Salvia Officinalis) - Herbal Remedy for Rheumatism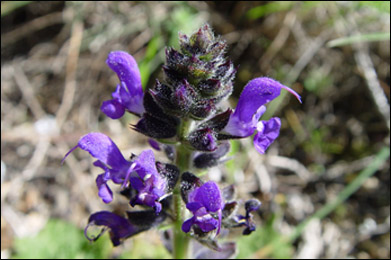 Botanical Name: Salvia officinalis
Family Name: Labiatae
Other Name: Sage
Uses of Sage
Sore throat
Headache
Fever
Joints pains
Tooth problems
Stomach upset
Hair problems
Ulcer
Skin conditions
Rheumatism
Diabetes
Wounds
Cuts
How to Use in Different Diseases?
An infusion is useful for sore throat and other throat conditions.
The gargle is useful for bleeding gums and to prevent an excessive flow of saliva.
Sage tea is useful for cooling in fevers, cleanser and purifier of the blood.
A tonic is beneficial for stomach, digestive conditions. Taken one to two teaspoonful twice a day.
The leaves is useful for tooth problems.
The herb is useful for as an emmenagogue and hair problems.
An oil is useful for rheumatism, gout pain.
Sage capsules are useful for diabetes. Taken one cap one time a day with water.
It acts as an antiseptic and hence useful for wounds, cut and bleeding, insect stings.
Parts used
Herb
Dose
Tonic - 5 to 10ml
Infusion - 15ml
Tea - 2 to 4gm
Capsules - One caps
Preparations
Tonic, Infusion, Tea, Capsules