Ulcerative Colitis - Diet and Home Remedies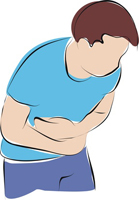 Ulcerative Colitis is an irritable bowel disorder. Pain, inflammation, redness and ulcer formation in the internal lining of the large intestines are the major characteristics of this inflammatory disorder. This inflammatory disorder is gaining a huge round of popularity with the passage of time irrespective of occupation, sex and age. The important causes of this disorder are improper lifestyle, too much intake of alcohol, spicy food, unbalanced diet, insomnia, heredity and stress. The common symptoms are discomfort, swelling, abdominal cramps, diarrhea and a sensation of fullness. This inflammatory disorder causes a lot of pain and bleeding. Thus, it has become very crucial to do proper treatment of this disorder and get relief from it.
To treat this disorder, there are certain wonderful home remedies. These home remedies are extremely simple yet highly effective.
Important Home Remedies to treat Ulcerative Colitis
There are certain home remedies, which are extremely safe and natural. These are given below:
Apple - Many a time, due to Ulcerative Colitis, a lot of blood gets drained out from the body of the individuals. This results in a loss of iron from the body. To replenish the loss, apples play a vital role. Apples are rich sources of iron. Thus, consuming apples after meals prevent the bloating feeling and is a wonderful treatment of Ulcerative Colitis. One can use boiled apple for better results.
Herbal tea - Consume a cup of herbal tea comprising fennel, cumin, coriander, thyme. Daily once or twice gives better results in this condition. Symptoms like acidity, stomachache, bloating can be overcome with this wonderful home remedy.
Pomegranate juice - Drink 50 ml pomegranate juice twice daily. It relieves pain, bleeding and other symptoms effectively. Juice is preferable rather than pomegranate fruit.
Fennel - Consumption of water with fennel seeds soaked in it overnight is another important home remedies in Ulcerative Colitis.
Apart from these home remedies, the patients must follow a strict dietary routine.
Diet to be followed to treat Ulcerative Colitis
Choose fresh yogurt, if one can have it (some may have acidity so it should be avoided). Mix it with banana for better results. It helps in healing.
Chose vegetables like pumpkin, bottle gourd, ridge gourd, round guard, ash gourd.
Carrot, beans, reddish etc. can be used after boiling so that one can avoid pain and bleeding.
Have juice of marigold flower and rose petals or chew few petals daily twice or thrice.
It is recommended to consume moong dal khichadi as it gets digested easily and provides nutrition as well.
One must have a balanced diet, which contains complex carbohydrates, proteins, essential minerals, fats, vitamins and other nutrients in proper quantity.
Certain food items should be avoided by the patients suffering from Ulcerative Colitis. One must not eat spicy, junk food.
One must keep away from unbalanced, unhygienic food items.
One must avoid milk, dairy products, meat, nuts, citrus fruits and fruits with seeds, garlic, ginger and diet containing high fiber.
Also, the patient must quit alcohol completely to be fit and healthy and get rid from the pain, inflammation and bleeding of Ulcerative Colitis.
Herbal Remedies for Ulcerative Colitis
1). VATASKADI CHURNA
This is a pure natural formulation made from the best quality of vatsak. This effective remedy also contains bilva, saunf, elaiachi, dhaniya, jayaphala,anar in it which all together subsides symptoms of ulcerative colitis like diarrhea, abdominal pain etc and improves functions of intestines . these herbs improves digestion and keeps bowels clean. Vatsak is well known for its actions on GIT. It helps to control loose motions.
DOSE: 1 to 2 teaspoon with water after meals twice daily.
2). KUTAZ GHAN VATI
Kutza Ghan Vati is an ayurvedic herbal product, prepared from the purest extracts taken from the Kutaj herb. The herb is collected from the cleanest environments and Kutaj trees growing in the best soils are used. The processing and packaging of the tablets is done using the best technology and there is minimal human intervention so as to ensure that the purest product reaches the people. The regular usage of Ayurvedic Kutza Ghan Tablets reduces the chances of dysentery, diarrhea, irritable bowel syndrome, and ulcerative colitis.
DOSE: 2 tablets twice or thrice per day after meals.
3). PITTA BALANCE
Our body is made from vata, pitta and kapha according to ayurveda. pitta represents fire, which is responsible for digestion, metabolism and conversion of bigger molecules in to smaller. Pitta and agni is responsible for the digestion of food articles in the stomach so it is very important to control the pitta in the body where condition is U.C with bloody diarrhea and burning sensation. Pitta balance contains different pistis like prawal pisti, mukta pisti etc with giloy that brings pitta in balance and subsides the aggravated signs and symptoms of U.C.
DOSE: 1 capsule twice daily with water after meals.
4) ARJUNA CAPSULES
Arjuna are 100 percent pure dietary supplement that are used to treat various heart problems, high blood pressure, increased cholesterol and tryglyserides etc. arjuna tree bark extracts is used to prepare capsules. It contains concentrated form of arjuna powder. Arjuna contains antioxidants that removes toxins out from the body and maintains health. Arjuna bark is rich in calcium, zinc, copper, magnesium also. Regular use of arjuna helps in maintaining healthy heart therefore balances three energies of the body and protects from ailments.
DOSE: 1 – 2 capsules twice daily with water after meals.
To buy Ulcerative Colitis Care Pack, please visit store.planetayurveda.com/products/ulcerative-colitis-care-pack