Wild Lettuce (Lactuca virosa) - Herbal Remedy for Nervous Disorders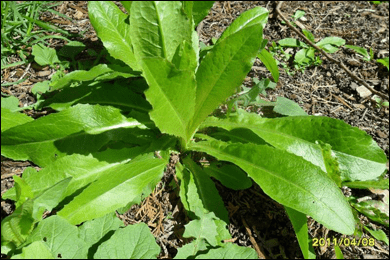 Botanical Name - Lactuca virosa
Family Name - Compositae
Other Name - Prickly Lettuce, Horse Thistle, Compass Plant, Opium Lettuce, Wild Opium, Great Lettuce, Lactucarium Lettuce, Bitter Lettuce
Uses of Wild Lettuce
Insomnia
Hysteria
Depression
Cough
Asthma
Urinary conditions
Aches
Swelling
Gout
Rheumatism
How to use in Different Diseases?
It acts as mild sedative and hence useful for insomnia, restlessness, depression and other nervous disorders.
It as an antispasmodic, and hence useful for alleviate cramps, irritating coughs and spasms.
The powder is to treat colic and digestive disorders.
The whole plant is useful for sprain, muscular pain, Joints pains and menstrual pains etc.
It works well as a urinary disorders and swellings.
The herb is beneficial for cough, asthma and other respiratory system.
Parts used
Herb
Dose
Powder - 3 to 6 gm
Preparations
Powder