Dr. Ankit Garg - Trained Ayurvedic Doctor of Planet Ayurveda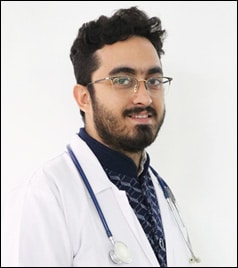 Education
B.A.M.S. (Graduation) - Abhilashi Ayurvedic College and Research Institute, Abhilashi University Mandi.
Work Experience
Govt ayurvedic hospital Bilapsur - 6 months internship.
Work experience and guidance under Nadi specialist - 3 months.
Experience in Ksharsutra - 4 months.
Attended 3 Ayurvedic national conferences on various ayurvedic research works.
Languages Known
Hindi
English
Punjabi
Haryanvi
Pahari
Hobbies
Reading
Trekking
Writing Poems
Playing Volleyball
Expertise
In Nadi vigyan to diagnose the basic cause of disease.
In abdominal problems - Ulcerative Colitis, Liver Cirrhosis, Fatty Liver, etc.
In all types of Skin Problems - Psoriasis, Eczema, etc.
In all Kidney related disorders - Increased Urea and Creatinine Levels, Kidney Stones, Kidney Failure, etc.
Photo Gallery
Dr. Ankit Garg with Dr. Vikram Chauhan