DIET CHART FOR HYPERTHYRODISM
INTRODUCTION
Hyperthyroidism occurs when the body produces too much thyroid hormone. This condition is also called thyrotoxicosis. Hyperthyroidism may lead to sudden weight loss, sweating, muscle weakness, protruded eyes. A low-iodine, low-fat, and high protein diet will help to regulate the thyroid hormones. But it is also important that you should maintain the proportion of iodine intake as excess iodine-rich diet may also lead to hyperthyroidism and can even worsen the condition in some cases.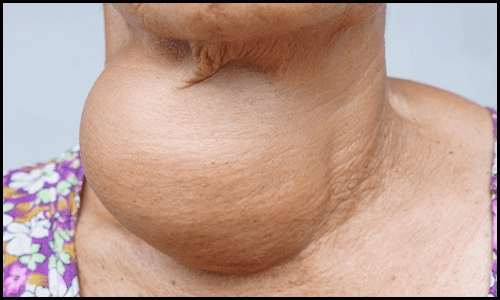 DAILY DIET SCHEDULE
EARLY-MORNING
Coriander seed decoction, after passing stool and brushing teeth
(*Decoction is to be made using coriander seeds powder. Add it in 200ml of water, boil it and reduce it to half. Then let the decoction cool down a bit and drink. This helps in balancing mandagni)
BREAKFAST
Semolina (upma) / Broken wheat porridge (Dalia) / Vermicelli (Sewian) / poha (Rice flakes) / Idli / Besan Chilla (Chickpea flour) / Chapati with Veg or Dal + 1 Egg (only white portion)
Stuffed chapati - Occasionally
(A light and healthy breakfast is very important for balancing diminishing agni)
MID-MORNING
Fruit / Coconut water / Sprouts
(This helps in balancing and pacifying vitiated vata and improves digestion. It also avoids staying empty stomach for long hours)
LUNCH
Mix chapati / Plain chapati / Veg pulao / Boiled rice / Vegetable + Dal + Salad
Occasionally low fat Buttermilk is allowed (Takra)
(Lunch should be consumed less in order to avoid suppression of jathar agni)
EVENING
Herbal tea / Roasted Chana / Sprouts / Rice flakes snack / Flaxseed- 1tsp
(They all can be used alternatively and have a great impact on balancing agni and pacifying aggravated vata)
PRE-DINNER
Soup (Home-made) like Ash gourd soup, black gram soup and pumpkin soup
(They are very effective in increasing digestive fire and providing strength to the body)
DINNER
Mix chapati / Plain chapati / Vegetable + Dal
(Light dinner does not put pressure on digestive agni and hence makes digestion easy and soothing)
FOODS TO CONSUME AND AVOID
CEREALS
TO BE CONSUMED
Whole grains such as wheat,  Barley, Oatmeal, Porridge, Brown rice, Corn, Quinoa, millets like kodo millets, finger millets, foxtail millets, Aged red rice (puran shalli chawal)
Chapati Ratio - Wheat flour (1 kg) + Black chana (250 gm)
(These cereals are easy to digest and do not cause endotoxin accumulation along with enhances digestive fire and pacifies vata)
TO BE AVOIDED
Whole refined flour, White breads, White rice, Soya flour, Rye, brown breads, pasta
(These all are responsible for endotoxin accumulation thus vitiating kapha)
PULSES
TO BE CONSUMED
Green gram split  (moong dal), Red lentil (Masoor daal), Yellow moong gram, pigeon peas (Tuvar dal), split chana
(These all are easy to digest, do not cause accumulation of endotoxins and help in vata anulomana)
TO BE AVOIDED
Dried and frozen pulses and soybean-based products along with kidney beans, black lentils, soybean
(They are heavy to digest and are responsible for accumulation of endotoxins)
VEGETABLES
TO BE CONSUMED
All vegetables Cauliflower, Cabbage, Broccoli, Carrot, Pumpkin, Squash, Peas, Artichokes, Lettuce, Asparagus, Spinach, Okra, Mushroom, Beet greens, Zucchini, Parsley, Potatoes, Cucumber, Onion, Fenugreek leaves, Celery, Coriander leaves,Kale, Mustard green, Turnips, fennel leaves, fenugreek leaves
(*Potatoes must be taken in controlled quantity and all of the above mentioned vegetables are the best source of nutrition as well as help in alleviation of vata, pitta and kapha.They  also stabilizes agni by balancing pitta)
TO BE AVOIDED
Red and Green chili, Sweet potato, Taro roots, Yam, Jackfruits, Frozen vegetables, Kale, Kohlrabi, Soya, Collard greens
(They all are responsible for vata vitiation and hence decreasing the digestive fire)
FRUITS
TO BE CONSUMED
All fruits include Grapes, Papaya, Oranges, Banana, Strawberries, Apple, Dates, Kiwi, Litchi, Muskmelon, Watermelon, Guava, Pear, Blueberries, Pomegranate, Avocado, Raspberries, and Peaches.
(These fruits are responsible for balancing agni and pitta and do not aggravate vata or kapha)
TO BE AVOIDED
All canned and packaged fruits, Citrus fruit like Orange, Grapes, Litchi, Mango, Kiwi, Lime and even Guava
(They all are responsible for diminishing the weak agni and hence aggravation of symptoms)
DAIRY PRODUCTS
TO BE CONSUMED
Low-fat milk (occasionally), Buttermilk (Low fat buttermilk)
(Milk products are heavy to digest so choosing low-fat products can help in accomplishing the required tasks)
TO BE AVOIDED
Whole milk and cream, Full-fat yoghurt, Cream cheese, Condensed milk, icecreams, butter, paneer
(They all are to be avoided as they are a high source of fat which is difficult to digest)
FLESH FOODS
TO BE CONSUMED
Egg whites, Boiled egg, Poultry such as chicken and turkey shredded meat soup can be consumed. It is called as mansa yusha
(These flesh products are easy to digest and do not cause vata vitiation. Instead it increases digestive agni and stabilizes the unstable digestive fire)
TO BE AVOIDED
Meat (can be taken in limited amount), prawns, lobster, crab, lean beef, pork, lamb, ham, rabbit, Egg yolk, fish roe, sausages, mutton, salami, bacon, Salami, duck, goose, meat pies, chicken skin, liver, kidney, chest, Sea food fish, Processed meat
(They unstabilize the digestive agni and hence causes dosha aggravation which is responsible for various metabolic symptoms)
SPICES
TO BE CONSUMED
Fennel, Turmeric, Mint, Cumin, Carom, Coriander, Fenugreek, Limited Rock salt, Black pepper, Cinnamon
(They help in managing agni at desirable levels thus enhancing metabolic activity and balance dosha)
TO BE AVOIDED
Red chili powder, Peppers, Green chillies
(They are called as vishtambhi in ayurveda and are responsible for diminishing agni)
FATS
TO BE CONSUMED
Cow ghee, Mustard oil, Olive oil, Sunflower oil
(They  help in agni pradeepta and hence make digestion of endotoxins)
TO BE AVOIDED
Unsaturated fats, Cream, Palm oil, Butter,coconut oil
(It increases accumulation of endotoxins in the body)
NUTS AND DRY FRUITS
TO BE CONSUMED
Flax seed, Chia seeds, Pumpkin seed, Brazil nuts, Almond, Peanuts,Walnuts, Dates, pumpkin seeds, Flax seed
(The nuts and dry fruits are a good source of nutrition as they provide us with various kinds of micro and macro nutrients essential for the body)
TO BE AVOIDED
Raisins, Dried fruits like dried apple and dates , Cotton seeds
(They might increase the symptoms)
DRINKS
TO BE CONSUMED
Low-fat milk, Homemade soup, Buttermilk, Carrot juice, Wheatgrass juice, Bitter Gourd juice, Aloe Vera juice
(These all juices add a good amount of fiber to the diet and hence makes digestion soothing)
TO BE AVOIDED
Ionized water, Alcohol, Carbonated beverages like Coke, Limca, Pepsi, Fanta etc., Canned soup, Packaged soup and Canned fruit juices, Coffee, Tea,Soya milk
(These all are responsible for reducing agni and hence resulting in endotoxin accumulation)
OTHER FOODS
TO BE CONSUMED
Homemade only, Honey, Jaggery
(Food made at home does not contain any kind of preservatives and is freshly prepared. Honey and jaggery also have a soothing effect on vata)
TO BE AVOIDED
All bakery products or processed, Sauces, Fruit jellies, Jams, Mayonnaise, Ice-cream, Cream soups, Dark chocolate, Butterscotch, Coconut bar, Chutneys, Fiber bars, Miso, Pickles, Junk food, Deep fried foods, Spicy foods and Too much salty food.
(These all products are to be avoided because they behave as a toxin inside of the body and also diminishes the agni)
HOME REMEDIES
CORIANDER SEEDS
Soak around 10-20 coriander leaves in water overnight. Strain and drink it the next morning on an empty stomach.
HERBAL TEA
Boil ½ tsp each of fennel, coriander, cumin in 3 cups of water till it's reduced to 1cup.
TULSI GINGER TEA
Boil 1-2 ginger slices, 4-5 holy basil leaves, ½ tsp of turmeric in 2 cups of water till it's reduced to 1 cup.
FLAXSEED
Roasted flax seed 1 tsp (any form) in a day
(These home remedies are very beneficial in igniting agni, maintaining doshas and cleaning micro channels)
DIET TIPS
Exercise for at least 45-60 minutes in a day. You can include running, yoga asanas, Meditation and pranayama.
Whole fruit should be preferred to fruit juices.
Skipping of meals should be avoided, especially the breakfast
2-3 Soaked Almonds per day
Water intake should be increased at least 8-10 glass regularly
Herbal Tea - Boil ½ tsp each of fennel, coriander, cumin in cups of water till it's reduced to half. Let it cool down and drink.
Wake up early in the morning and avoid late night sleeping.
Try to eat as healthy as you can and do have a regular check on your weight.
Avoid having any kind of junk food, fried oily and difficult to digest food articles.
Keep yourself calm and physically active because a sedentary lifestyle is not an option with this condition.
(Above mentioned instructions are very important to follow as these alterations usually help in maintaining vata, pitta and kapha dosha whose vitiation is the main reason for onset of thyroid problems)
Things in this Diet Chart May Vary Patient to Patient due to the Associated Health Issues, so Better to Consult Our Ayurveda Experts for Better Results.
Share On