DIET CHART FOR HYPERTHYRODISM
INTRODUCTION
Hyperthyroidism occurs when the body produces too much thyroid hormone. This condition is also called thyrotoxicosis. Hyperthyroidism may lead to sudden weight loss, sweating, muscle weakness, protruded eyes. A low-iodine, low-fat, and high protein diet will help to regulate the thyroid hormones. But it is also important that you should maintain the proportion of iodine intake as excess iodine-rich diet may also lead to hyperthyroidism and can even worsen the condition in some cases.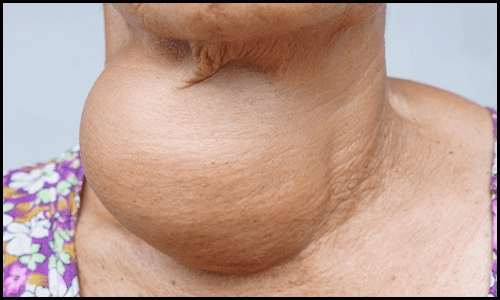 DAILY DIET SCHEDULE
EARLY-MORNING
Coriander seed water
BREAKFAST
Semolina (upma) / Broken wheat porridge (Dalia) / Vermicelli (Sewian) / poha (Rice flakes) / Idli / Besanchila (Chickpea flour) / Chapatti with Veg or Dal + 1 Egg (only white portion)
(Ocassionally – Brown bread sandwich / Stuffed chapatti)
MID-MORNING
Fruit / Coconut water / Sprouts / Green tea
LUNCH
Mix chapatti / Plain chapatti / Veg pulao / Boiled rice / Vegetable + Dal + Salad
(Ocassionally can take curd / Buttermilk)
EVENING
Herbal tea / Green tea / Roasted Chana / Sprouts / Rice flakes snack / Flaxseed- 1tsp
PRE-DINNER
Soup (Home-made)
DINNER
Mix chapatti / Plain chapatti / Vegetable + Dal
FOODS TO CONSUME AND AVOID
CEREALS
TO BE CONSUMED
Whole grains such as Barley, Oatmeal, Porridge, Brown rice, Corn, Quinoa
Chapatti Ratio - Wheat flour (1 kg) + Black chana (250 gm)
TO BE AVOIDED
Whole refined flour, White rice, Bran flakes,Soya flour, Rye
PULSES
TO BE CONSUMED
All pulses and Legumes except Black gram
TO BE AVOIDED
Dried and frozen pulses and soybean-based products
VEGETABLES
TO BE CONSUMED
All vegetables Cauliflower, Cabbage, Broccoli, Carrot, Pumpkin, Squash, Peas, Artichokes, Lettuce, Asparagus, Spinach, Okra, Mushroom, Beet greens, Zucchini, Parsley, Potatoes, Cucumber, Onion, Fenugreek leaves, Celery, Coriander leaves,Kale, Mustard green,Turnips
TO BE AVOIDED
Red and Green chili, Sweet potato, Taro roots, Yam, Jackfruits, Frozen vegetables
FRUITS
TO BE CONSUMED
All fruits include Papaya, Banana, Strawberries, Apple, Dates, Muskmelon, Watermelon, Pear, Pomegranate, Avocado, Raspberries, Sapodilla and Peaches.
TO BE AVOIDED
All canned and packaged fruits, Citrus fruit like Orange, Grapes,Litchi,Mango,Kiwi, Lime and even Guava
DAIRY PRODUCTS
TO BE CONSUMED
Low-fat milk (occasionally), Buttermilk, Low-fat curd, Low-fat yoghurt.
TO BE AVOIDED
Whole milk and cream, Full-fat yoghurt, Cream cheese, Condensed milk
FLESH FOODS
TO BE CONSUMED
Egg whites, Boiled egg,Poultry such as chicken and turkey.
TO BE AVOIDED
Meat (can be taken in limited amount), prawns, lobster, crab, lean beef, pork, lamb, ham, rabbit, Egg yolk, fish roe, sausages, mutton, salami, bacon, Salami, duck, goose, meat pies, chicken skin, liver, kidney, chest, Sea food fish, Processed meat
SPICES
TO BE CONSUMED
Fennel, Turmeric, Mint, Cumin, Carom, Coriander, Fenugreek, Limited Rock salt, Black pepper, Cinnamon, Green chili
TO BE AVOIDED
Red chili powder, Peppers
FATS
TO BE CONSUMED
Cow ghee, Mustard oil, Olive oil, Sunflower oil
TO BE AVOIDED
Unsaturated fats, Cream, Palm oil, Butter
NUTS AND DRY FRUITS
TO BE CONSUMED
Flax seed, Chia seeds, Pumpkin seed, Brazil nuts, Almond,Peanuts,Walnuts, Couscous, Dates
TO BE AVOIDED
Raisins, Dried fruits like dried apple and dates , Cotton seeds
DRINKS
TO BE CONSUMED
Low-fatmilk, Homemade soup, Buttermilk, Carrot juice, Wheatgrass juice, Bitter Gourd juice, Aloe Vera juice
TO BE AVOIDED
Iodized water,Alcohol, Carbonated beverages like Coke, Limca, Pepsi, Fanta etc., Canned soup, Packaged soup and Canned fruit juices, Coffee, Tea,Soya milk
OTHER FOODS
TO BE CONSUMED
Homemade only, Honey, Jaggery
TO BE AVOIDED
All bakery products or processed, Sauces, Fruit jellies, Jams, Mayonnaise, Ice-cream, Cream soups, Dark chocolate, Butter scotch, Coconut bar, Chutneys, Fiber bars, Miso, Pickles, Junk food, Deep fried foods, Spicy foods and Too much salty food.
HOME REMEDIES
CORIANDER SEEDS
Soak around 10-20 coriander leaves in water overnight. Strain and drink it the next morning on an empty stomach.
HERBAL TEA
Boil ½ tsp each of fennel, coriander, cumin in 3 cups of water till it's reduced to 1cup.
TULSI GINGER TEA
Boil 1-2 ginger slices, 4-5 holy basil leaves, ½ tsp of turmeric in 2 cups of water till it's reduced to 1 cup.
FLAXSEED
Roasted flax seed 1 tsp (any form) in a day
DIET TIPS
Walk for at least 30-45 min is recommended.
Whole fruit should be preferred than the fruit juices.
Skipping of meals should be avoided, especially the breakfast
6 -Soaked Almond + 2- Dates per day are recommended.
Water intake should be increased at least 8-10 glass regularly.
Share On
MD (ALT. MEDICINE) View Profile
Reviewed By:
Dr. Vikram Chauhan
MD (AYURVEDA)
View Profile