IBS (Irritable Bowel Syndrome)
Diet Plan for IBS (Irritable Bowel Syndrome)
It is gastrointestinal disorder which results in diarrhea, constipation, abdominal pain and bloating in severe cases, mucus is also found in stool. Intake of certain foods like dairy products, chocolate, citrus things or Alcohol can worsen the symptoms and may lead to severe constipation and diarrhea. Stress can also act as a major triggering factor in IBS. So, by managing our life style and Diet plans we can control the symptoms more easily. High- fiber diet is helpful in adding bulk to the stools, and promoting normal bowel motility. Avoid excess use of laxatives, antibiotics, caffeine and fat rich foods as it disturbs the normal functioning of digestive system.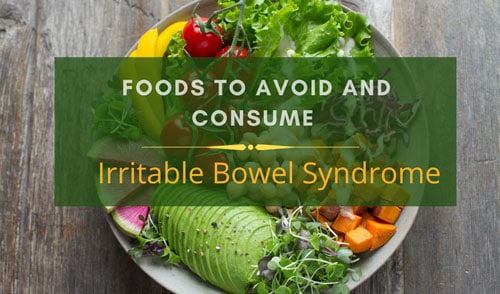 IRRITABLE BOWEL SYNDROME DIET CHART
EARLY-MORNING
Warm water /Wheat grass juice/ Aloe vera juice
BREAKFAST
Broken wheat porridge / Veg Semolina (veg upma) / Veg Vermicelli / Veg Idli / Missi Roti / Oats / Chapatti with Veg or Dal
MID-MORNING
Fruit / Fruit juice / Herbal tea / Coconut water / Prune juice
LUNCH
Chapatti + Rice + Salad + Vegetable + Dal / Chicken (Once in week)
EVENING
homemade soup / Vermicelli / Herbal tea
DINNER
Chapatti + Vegetable + Dal
DIET INSTRUCTIONS
CEREALS
Cereals to be consumed
Wheat, Rice, Brown rice, Oats, Quinoa , Sorghum, Amaranth, Finger millet, Foxtail millet, Pearl millet, Buckwheat, Little millet
Flour Ratio - Wheat Atta (50%) + Soybean Atta (20%) + Ragi flour (30%)
Cereals to be avoided
Refined flour and products made up of it.
FRUITS
Fruits to be consumed
Apricots, Watermelon, Banana, Guava, Papaya, Muskmelon, Apple, Sapodilla, Plum, Pomegranate, Kiwi and Pear
Fruits to be avoided
Citrus fruits like Orange, Lime, Pineapple, Strawberries, Peaches, and Canned fruits
VEGETABLES
Vegetables to be consumed
Cucumber, Carrot, Zucchini, Sweet potato, Pumpkin, Celery, Turnip, Red onion, Parsley, Beetroot, Radish, Ginger, Bottle gourd, Ridge gourd, Round gourd
Vegetables to be avoided
Garlic, Tomato, Eggplant, Okra
PULSES
Pulses to be consumed
Green gram, all washed dals
Pulses to be avoided
Chickpeas, Kidney beans, Black gram
DAIRY PRODUCTS
Dairy Products to be consumed
Cow's ghee, Yoghurt
Dairy Products to be avoided
High fat milk, cheese, butter, Tea, Coffee
SPICES
Spices to be consumed
Coriander, Cumin, Thyme, Fennel
Spices to be avoided
Red chilies
DRINKS
Drinks to be consumed
Coconut water, Clear soups, Sugarcane juice, homemade soups, Green juice, Herbal tea, Aloe Vera juice, Homemade juices
Drinks to be avoided
Whole milk drinks, Cream based liqueurs, canned soup and packaged soup, Alcohol, Sweetened drinks, Squashes, Carbonated drinks
FLESH FOODS
Flesh Foods to be consumed (once in a 15 days)
Lean meat, Fish, Chicken, Boiled eggs- white part only (only once in fifteen in days).
Flesh Foods to be avoided
Processed and Fried meat, Red meat-Beef, Pork.
SEEDS AND DRY FRUITS
Dry Fruits to be consumed
Soaked Almonds, Figs
Dry Fruits to be avoided
Peanuts, Pine nuts, Walnuts, Cashew and all types of seeds
OILS
Oils to be consumed
Cow ghee, Mustard oil, Olive oil, Soybean oil
Oils to be avoided
Palm oil, Coconut oil, Butter
OTHER FOODS
Other Foods to be consumed
Jaggery, Honey
Other Foods to be avoided
Bakery and Processed Foods, Fried Food, Junk Food, Pickles, Artificial Sweeteners, Packed Soups, Refined Sugar
LIFESTYLE AND DIETARY TIPS
Follow regular and balance meal pattern.
Consuming high fiber and adequate fluid diet.
Increase physical activity and exercise.
Walk for at least 30-45 minutes.
Whole fruit should be preferred to fruit juices.
Skipping of meals should be avoided, especially the breakfast
Water intake should be increased at least 8-10 glass of water.
HOME REMEDIES
Wheat grass juice - Take this juice early morning.
Fennel seeds - Soak the fennel seeds in warm water overnight and strain the water. Drink the strained water.
Share On