Diet Plan for Patients of Liver Disease
Liver is the most important organ of the human body. However, improper dietary intake, and unwholesome lifestyle will lead to lots of liver-related disorders occur. Many people lose their appetite and get upset stomachs, so, it is highly recommended to people suffering from liver diseases that they must maintain a proper dietary structure. The diet advised in the diet chart shall be followed with proper care so that the patients get relief from the liver diseases and associated symptoms to a huge extent.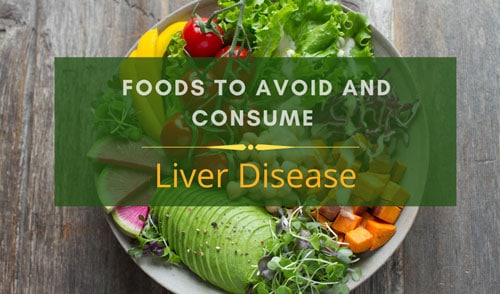 DIET CHART FOR LIVER DISEASE
EARLY-MORNING
Amla juice (20 ml) / Herbal tea / Coriander water
BREAKFAST
Broken wheat porridge (Sweet Dalia) / Oats / Semolina (Veg upma) / Poha (Rice flakes) / Idli / Vermicelli (veg / sweet Sewian) / Chapatti with veg or Dal
MID-MORNING
Fruit / Coconut water / Herbal tea / Green tea / Sugarcane Juice / Salad
LUNCH
Chapatti / Missi Roti / Boiled Rice / Sago Khichri / Sweet Rice / Vegetable + Dal / Salad
EVENING
Sprouts / Green tea / Soup (Home-made) / Herbal tea
DINNER
Chapatti / Boiled Rice / Vegetable + Dal
DIET INSTRUCTIONS
CEREALS
Cereals to be consumed
Whole grains cereals, Wheat, Oat, Brown rice, Quinoa, Millet, Buckwheat
Cereals to be avoided
White refined flour, White rice
FRUITS
Fruits to be consumed
Grapes, Avocadoes, Apples, Apricots, Watermelon, Guava, Papaya
Fruits to be avoided
All canned, packaged and citrus fruits
VEGETABLES
Vegetables to be consumed
Bottle gourd, Bitter gourd, Ridge gourd, Pumpkin, Carrots, Coriander leaves, Spinach, Fenugreek leaves, Turnip, Potatoes, Beetroot, Mustard greens, Chicory, Cauliflower, Cabbage, Sweet potatoes, Kale, Winter squash, Broccoli, Mushroom, Ginger, Dandelion greens, Lettuce
Vegetables to be avoided
Canned and frozen vegetables,
PULSES
Pulses to be consumed
All split pulses and legumes
Pulses to be avoided
Dried and frozen pulses
DAIRY PRODUCTS
Dairy Products to be consumed
Low-fat yogurt, Buttermilk
Dairy Products to be avoided
Whole milk and cream, Full-fat yogurt, Cheese, Cream cheese, Condensed milk
SPICES
Spices to be consumed
Cumin, Fennel, Coriander, Salt, Thyme, Turmeric, Black Pepper, Fenugreek seeds, Oregano
Spices to be avoided
Table salt
DRINKS
Drinks to be consumed
Coconut water, Sugarcane juice, Fat-free homemade soups, Green juice, Herbal tea, Beetroot juice, Aloe Vera juice, Bitter gourd juice, Gooseberry juice, Pumpkin juice, Pomegranate juice
Drinks to be avoided
Whole milk drinks, Cream based liqueurs, Canned soup or juices and packaged soup, Alcohol, Sweetened drinks, Squashes, Hot chocolate drinks, Coffee, Tea, Soda
FLESH FOODS
Flesh Foods to be consumed
Egg white only, Lean meat, Cold fish like Salmon and Chicken soup
Flesh Foods to be avoided
Red meat, Smoked and canned fish, Prawns, Lobster, Crab, Lean beef, Pork, Lamb, Ham, Turkey, Veal, Rabbit, Egg yolk, Mutton, Duck, Goose, Hot dogs, Organ meat like  Liver, Kidney and Chest.
SEEDS AND DRY FRUITS
Dry Fruits to be consumed
4-5 Almond (soak in water overnight), Soaked figs, Flax seed, Pumpkin seed, Soaked Raisins, Soaked Prunes.
Dry Fruits to be avoided
Pistachio, Cashew nuts, Peanuts
OILS
Oils to be consumed
Cow ghee, Olive oil
Oils to be avoided
Mustard oil, Hydrogenated oil, Butter, Palm oil, Coconut oil,
SWEETENERS
Sweeteners to be consumed
Jaggery, Honey
Sweeteners to be avoided
Chocolate, Refined sugar
OTHER FOODS
Other Foods to be consumed
Homemade only
Other Foods to be avoided
All bakery products or processed, Sauces, Fruit jellies, Jams, White sugar, Ice-cream, Dark chocolate, Butter scotch, Coconut bar, Chutneys, Pickles, Junk food, Deep fried foods, All Spicy and salty foods.
LIFESTYLE AND DIETARY TIPS
Walk for at least 30 min is recommended
Whole fruits should be preferred to fruit juices
Skipping meals should be avoided, especially the breakfast.
Water intake should be limited 6-8 glasses per day
Flax seed- 1 tsp / day
Herbal Tea- Boil ½ tsp each of fennel, coriander, cumin in 3 cups of water till it's reduced to 1 cups.
Share On