Diet Plan for Patients of Obesity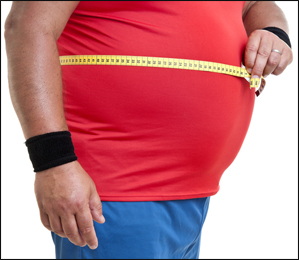 Obesity [Body Mass Index (BMI) more than 30] is a major health concern in the world today which is becoming a leading cause for various diseases, including diabetes, heart problems, strokes, high blood pressure and many other. So to reduce the risk of these diseases, Body weight has to be maintained, which is possible only with well-balanced diet and is maintained by eating healthy.
It is smarter to have small meals in your diet every 3-4 hours instead of three large ones daily. This type of diet plan helps to burns off more calories you tend to not get hungry before your next meal.
Consume low fat and low carbohydrates with Protein rich, calcium and fiber rich foods and, along with more fruits and vegetables.
Avoid Non-Veg Food.
Below given chart Contain list of products that are to be consumed and avoided in obese person.
Diet Chart for Obese Patients
Vegetables

To Consume

To Avoid

Green leafy vegetables like Spinach
Green onions
Carrots
Beetroots
Tomatoes
Radishes
Okra
Cabbage
Broccoli
Cauliflower
Mushrooms
Zucchini
Pumpkin
Beans
Cucumber
Garlic
Ginger

Eat Raw Vegetables. Have them as salads and soups.

Fruits

To Consume

To Avoid

Black currant
Peach
Apple
Pear
Papaya
Orange
Lemon
Guava
Kiwi

Have fruits salads.

Cereals

To Consume

To Avoid

Wheat
Brown rice
Brown bread
Wheat pasta
Oatmeal
Quinoa
Barley
Pulses

White rice
White flour
White bread
Pasta

Spices

To Consume

To Avoid

Fenugreek
Pepper
Cloves
Mint
Turmeric
Cinnamon
Mustard
Coriander
Parsley

Usually Spices to be used in less amount in our diet.

Other Food Items

To Consume

To Avoid

Sprouted nuts
Sprouts grains
Buttermilk
Cottage cheese
Skimmed milk

Cold drinks
Soda
Junk food
Butter
Cheese
Coconut cream and milk
Pastries
Puffs
Energy drinks
Fruit syrups
Frozen and simple yogurt
Roasted dry fruits
Sugar products
The healthy way to maintain your weight is by keeping your diet enriched with low-calorie, nutrient-rich foods that fulfill nutritional needs while reducing your calorie intake.
Share On
MD (ALT. MEDICINE) View Profile