Diet Plan for Obesity
Obesity is a condition resulting from accumulation of excess body fat and this is becoming a major health concern which increases the risk of several other Health issues.It is evaluated by body mass Index and If BMI is 30 or higher than thirty then the person is obese .Low fat, low carbohydrates and moderate protein diet is very helpful in loss of excess fat. The diseases caused by obesity include Diabetes, Heart disease, Arthritis, Cancer, liver problems, infertility and many more.Body weight has to be maintained to diminish the risk of these diseases and which is only possible with proper healthy diet.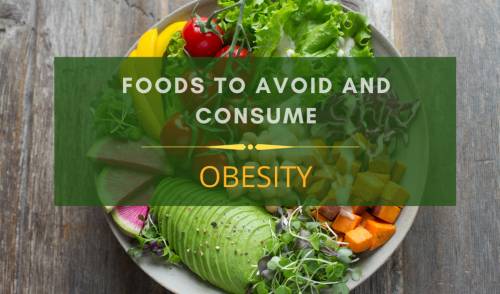 DIET CHART FOR OBESITY
EARLY-MORNING
Indian gooseberries -3-4 (cooked) / Aloe Vera juice- 20 ml
BREAKFAST
Broken Wheat Porridge (Veg dalia) / Veg Semolina (veg upma) /oatmeal/ Veg Vermicelli (Sewian) / Stuffed Chapatti / Chapatti with veg or dal/Beetroot Juice / Pomegranate Juice
MID-MORNING
Fruit/ Green juice / Coconut water
LUNCH
Plain chapatti / Multi grain chapatti / Boiled Brown Rice / Veg khichdi/ Vegetable + Dal + Salad
EVENING
Herbal Tea / Red juice / Sprouts / Fox nuts/ Roasted chickpea/ Granola bar (Homemade)
DINNER
Plain chapatti / Boiled Rice / Khichdi / Dalia / Sabudanakhichdi/ Vegetable + Dal + Salad
DIET INSTRUCTIONS
CEREALS
Cereals to be consumed
Wheat, Brown rice, Brown bread, Oatmeal, Quinoa, Barley, Pulses
Cereals to be avoided
White rice, White flour, White bread, Pasta
FRUITS
Fruits to be consumed
Black currant, Peach, Apple, Pear, Papaya, Orange, Lemon, Guava, Kiwi, Pomegranate,
Fruits to be avoided
Mango, Banana,Litchi
VEGETABLES
Vegetables to be consumed
Green leafy vegetables like Spinach, Green onions, Carrots, Beetroots, Tomatoes,Radish, Okra, Cabbage, Broccoli, Cauliflower, Mushroom, Zucchini, Pumpkin, Beans, Cucumber, Garlic, Ginger.
Vegetables to be avoided
Potatoes, Sweet potato
PULSES
Pulses to be consumed
Green gram, Redlentil, pigeon pea, Kidney beans, black beans and mostly lentils are good for obesity
Pulses to be avoided
Black gram, dried and frozen pulses
DAIRY PRODUCTS
Dairy Products to be consumed
Skimmed milk, Buttermilk, Cottage cheese
Dairy Products to be avoided
Butter, Cheese, coconut milk
SPICES
Spices to be consumed
Fenugreek, Pepper, Cloves, Mint, Turmeric, Cinnamon, Mustard, Coriander, Parsley
Spices to be avoided
Nil
DRINKS
Drinks to be consumed
Green tea, homemade vegetable juices, coconut water, Herbal tea
Drinks to be avoided
Beverages such as soda, cold drinks, alcohol, Energy drinks, Fruit syrups
FLESH FOODS
Flesh Foods to be consumed
Lean meat chicken, Salmon, Egg white.
Flesh Foods to be avoided
Red meat and Processed meat
SEEDS AND DRY FRUITS
Dry Fruits to be consumed
Pumpkin seeds, Chia seeds, Walnuts, Almonds (soaked)
Dry Fruits to be avoided
Sunflower seeds, Cashew, Dates, prune
OILS
Oils to be consumed
Olive oil, Canola oil
Oils to be avoided
Corn Oil, sunflower oil, Rice bran oil, cotton seed oil
OTHER FOODS
Other Foods to be consumed
Sprouted nuts, Sprouts grain
Other Foods to be avoided
Junk food, Coconut cream and milk, Pastries, Puffs, Frozen and simple Yoghurt, Roasted dry fruits, Sugar products.
LIFESTYLE AND DIETARY TIPS
Do not skip meals. Eat three balanced meals.
Avoid intake of fatty and sugary food.
Eat seasonal fruits and vegetables.
Avoid late night snacking.
Increase fiber intake.
Choose low- calorie food.
Increase physical activities.
Drink 8- 10 glasses of water daily.
Share On