HOME REMEDIES FOR GINGIVITIS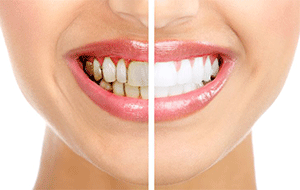 Gingivitis is medically known as periodontal disease. This is a very common oral disease. It is also known as gum disorder. The major symptoms are swollen and tender gums coupled with pain and bleeding. It causes great discomfort. There are certain medical treatments. But, home remedies are very effective in treating the gingivitis away.
CAUSES OF GUM DISEASE
Gingivitis is mainly caused due to the deposition of bacteria on the teeth. This leads to the development of plaque, which further affects the gum to a huge extent. Also, the diet of soft and over processed food items, affect the enamel of the teeth. This also leads to gum diseases.
EFFECTIVE HOME REMEDIES FOR GINGIVITIS
Home remedies are extremely important to treat gingivitis and provide relief from the pain and tenderness.
1. GREEN TEA
Green tea contains anti-oxidants and anti-microbial properties. Drinking green tea daily helps to have a control on the periodontal health. Drink 2 glasses of green tea daily. This is highly effective.
2. CLOVE
Clove is an important home remedy for gum diseases. It prevents the bleeding of the gums and also provides relief from the discomfort and pain. There may be a burning sensation initially. But, it won't last for very long. It is a natural treatment to heal the bleeding gums.
3. LEMON JUICE
Lemon has vitamin C, which helps the gums to get rid of the infections. Also, it has anti-inflammatory properties. This is very effective for the treatment of the gum diseases. Apply some amount of lemon juice with some salt on the gums. Keep for a few minutes and then gargle with water. This helps to get relief from the pain and swelling.
4. MUSTARD OIL AND SALT
Apply some amount of mustard oil with salt on the gums. Repeat this process two times or three times daily. Massage the gums gently with the mixture. This helps to get rid of inflammation and pain and treat gingivitis effectively.
TIPS FOR TREATING GINGIVITIS
The effective tips for treating gingivitis are given below:
Brush the teeth daily
Clean the tongue regularly
Massage the gums on a daily basis.
Maintain a healthy dental hygiene.
Follow the tips and home remedies. Get rid of gingivitis effectively !!
Share On