Home Remedies for Arthritis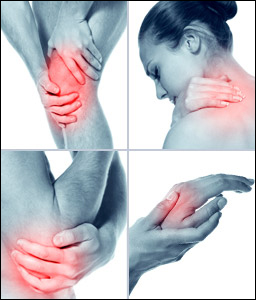 Arthritis is characterized by joint inflammation. The patient can experience the sensation in the hips, back, knee, feet and other parts of the body. Numbness and stiffness of some body parts are also the characteristic symptoms of this disorder. It also results in tremendous pain, inflammation and redness. There are certain home remedies available for treating the arthritic condition.
Effective Home Remedies
1. Apple Cider Vinegar
The apple cider vinegar is rich in several vitamins and minerals like potassium, calcium and magnesium.
This strengthens the muscles, bones and the joints.
This also eliminates the accumulation of the toxic materials in the tissues and the joints.
This serves to be an effective home remedy for treating arthritis.
Add 2 tablespoon of this in a glass of water and have every day.
2. Mustard Oil
Mustard oil is a superb home remedy for treating pains and inflammation.
It improves the blood circulation within the body and helps to get rid of the harmful substances of the body.
Heat some amount of mustard oil in a small bowl.
Then add same amount of onion juice to it.
Gently rub the mixture on the aching joints.
It provides tremendous relief from the pain.
3. Cinnamon
Cinnamon is an essential way to treat swelling and pains.
Add one tsp of honey to a ¼th tsp of powdered form of cinnamon.
Mix it in warm water.
Consume the mixture daily on empty stomach.
This mixture can also be used as a paint or ointment to provide relief from the inflammation and pain.
4. Garlic
Garlic makes another wonderful home remedy for arthritis.
One can have it raw or cooked as per the preference.
5. Sesame seeds
Soak 1 tsp. of black sesame seeds in a quarter cup of water and keep overnight.
Drink the same water and chew the sesame seeds also early in the morning.
Tips
Carry out physical activities and exercises under an expert.
Drink ample quantity of water every day.
Maintain a balanced diet.
Share On