Juvenile Rheumatoid Arthritis (JRA)
AYURVEDIC TREATMENT OF JUVENILE RHEUMATOID ARTHRITIS (JRA)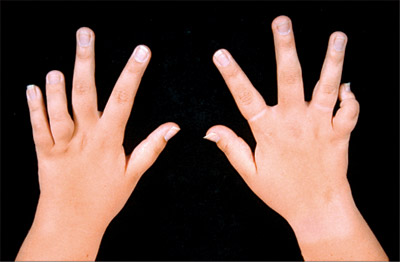 INTRODUCTION
Nothing could be better than childhood. Everyone feels like if they have a time machine so that they could go back to their childhood. Childhood is the best phase of life where you are free from all worries and tensions. Eating, playing and sleeping are the integral part of life. But it seems miserable that despite of enjoying the childhood, kids are suffering from the health complications. We are talking about the Juvenile Rheumatoid Arthritis (JRA). What is JRA (juvenile rheumatoid arthritis)? There are many questions come into mind. Juvenile Rheumatoid arthritis is the most common type of arthritis occurs in the children. In a recent study it has been found that antibiotic exposure during the childhood accelerated the risk of developing Juvenile Rheumatoid Arthritis. Overall ubiquity of JRA is estimated from 0.07 to 4.1 per children with an incidence of 0.008 to 0.226 cases of JRA per 1000 children.
ABOUT JUVENILE RHEUMATOID ARTHRITIS (JRA)
Juvenile Rheumatoid Arthritis (JRA) is also known as juvenile idiopathic arthritis. It is most common type of arthritis commonly occurs in the children below age of 17. JRA results in the continuous pain, stiffness and swelling in joints. In some types of Juvenile Rheumatoid Arthritis (JRA) may lead to serious heath complications like improper growth and inflammation in eyes. Main cause of Juvenile Rheumatoid Arthritis is still unknown; mostly the joint problem occurs when immune system starts attacking its own cells. Other factors may include family history or viruses.
SYMPTOMS ASSOCIATED WITH JUVENILE RHEUMATOID ARTHRITIS
Pain – Sometimes your child don't complaint about the joint pain, but you may notice that child limps in the morning after sleep.
Swelling – Joint swelling in knee is the most common symptom.
Stiffness – One can notice the child have the improper body movement than usual, especially in the morning.
KEEP A CAREFUL MEDICAL ATTENTION TO THE CHILD
Eye problem – Some cases of Juvenile rheumatoid arthritis may results in the eye inflammations. If the problem remains untreated may cause the glaucoma, cataracts and blindness can also occurs.
Growth complications – Juvenile rheumatoid arthritis can hinder growth of child and proper bone development. Certain medications like corticosteroids used for the treatment of juvenile rheumatoid arthritis, also inhibit the child growth.
HOW TO DIAGNOSE THE JUVENILE RHEUMATOID ARTHRITIS?
Blood tests are done for the juvenile rheumatoid arthritis which are discussed in the detail below:-
ESR (Erythrocyte sedimentation rate) – ESR is done to identify the type and how much is the inflammation in juvenile rheumatoid arthritis.
C – Reactive protein – This blood test is done to determine the degree of inflammation but scale of measurement is different from the ESR.
Anti nuclear antibody – These antibodies are the proteins which are produced in the case of autoimmune disorder like arthritis. Presence of these antibodies in the blood is the indication of juvenile rheumatoid arthritis.
Rheumatoid factor – This antibody is usually present in the blood of children which are suffering from rheumatoid arthritis.
Cyclic citrullinated peptide (CCP) – Presence of this antibody is also the indication of Juvenile rheumatoid arthritis.
AYURVEDIC OUTLOOK
In Ayurveda, there are three energies – vata, pitta and kapha which are responsible for a healthy body. Aggravated vata and kapha doshas are responsible for joint problems. Joint pain occurs due to the accumulation of ama (toxin) in the body. There are various factors like life style and improper eating habits may also results in the joint pain.
HERBAL REMEDIES FOR JUVENILE RHEUMATOID ARTHRITIS BY PLANET AYURVEDA
Planet Ayurveda offers best combination of effective herbal remedies such as RA Care Pack for ayurvedic treatment of juvenile rheumatoid arthritis. These herbal remedies are prepared from using best quality herbs and strictly follow the principles of Ayurveda. All these herbal remedies of Planet Ayurveda are 100 percent pure, natural and vegetarian. These are free from chemicals, additives and preservatives. These are safe to use as these are free from side effects.
DOSAGE
Ashwagandha Capsules - 2 capsules, twice daily.
Boswellia Curcumin - 2 capsules, twice daily.
Aamvatantak Churna - 1 teaspoonful, twice daily.
RumoGin 5 Capsules - 1 capsule, twice daily.
Joint Aid Plus - 2 capsules, twice daily.
PRODUCTS DESCRIPTION
1. ASHWAGANDHA CAPSULES
Ashwagandha capsules are prepared from the pure extract of Ashwagandha. These capsules are quite effective for the treatment of Juvenile Rheumatoid Arthritis.
Benefits - Ashwagabdha has the great medicinal importance from the ancient time. Ashwgandha has the vata shamak properties thus provide the relief in joint pains.
2. BOSWELLIA CURCUMIN
Boswellia curcumin is the wonderful product of planet Ayurveda for the treatment of Juvenile Rheumatoid Arthritis. This herbal product is the combination of two natural ingredients such as Haridra & Shallaki.
Benefits – Haridra contains a major compound curcumin which has anti-inflammatory properties and thus helps to treat the Juvenile Rheumatoid Arthritis. Shallaki has boswellic acid which is major constituent in the gum resin which has the anti inflammatory properties, thus it is quite effective for the treatment of Juvenile Rheumatoid Arthritis.
3. AAMVATANTAK CHURNA
Aamvatantak churna is the amazing blend of various herbs like Ashwagandha (Withania somnifera), Methi (Trigonella foenum graecum), Suranjaan (Colchicum automnale), Gorakhmundi (Sphaeranthus indicus), Haridra (Curcuma longa) and Sonth (Zingiber officinale). Aamvatantak churna is an effective herbal remedy for the Juvenile Rheumatoid Arthritis and gives the pleasant results in the children who are suffering from this complication.
Benefits – Aamanvatantak churna is miraculous formulation of Planet Ayurveda. Thus herbal product is 100% pure without any side effects. It helps to manage the ama (Toxin) which is the main cause of joint pain.
4. RumoGin 5 Capsules
Rumogin capsules are a pure herbal formulation which comprise of Curcumin, Saunth, shallaki, Maricha and Pippali. This herbal combination works towards complete detoxification of the body as a result making the joints healthy and movable again. It aids in managing Rheumatoid arthritis effectively.
5. JOINT AID PLUS
Joint aid plus is the wonderful blend of various herbs like Nirgundi (Vitex negundo), Shallaki (Boswellia serrata), Guggul (Commiphora mukul), Sonth (Zingiber officinale) and ashwagandha. This herbal product is totally safe for use and free from all preservatives, chemicals, starch and colors. This herbal remedy for Juvenile Rheumatoid Arthritis is quite effective for the children who are suffering from this problem.
To buy RA Care Pack, please visit store.planetayurveda.com/rheumatoid-arthritis-care-pack.html.
GUIDELINES FOR JUVENILE RHEUMATOID ARTHRITIS
Most of the time, parents are with a long list of foods which their children do not like to eat. But it is mandatory that Children who are suffering from the rheumatoid arthritis must get the proper nutrition.
WHEN TO VISIT A DOCTOR?
If your child has a joint pain, stiffness and swelling more than one week along with fever. Then don't ignore the symptoms and visit doctor.
Share On
MD (ALT. MEDICINE) View Profile