Lawnmower/ Bulldozer Parenting- How Ayurveda Can Help In Children's Growth & Intense Behaviour?
Lawnmower/ Bulldozer Parenting- How Ayurveda Can Help In Children's Growth & Intense Behaviour?
Abstract
Parenting is a task which is to be enjoyed and yes it can be stressful along with full chances of disappointment but parenting is parenting. Parenting is a task which requires your presence more than your presents and for that every parent nowadays is struggling between home and work. It is also said that parenting without humour is like an accountant without good knowledge of maths. Parenting doesn't have peculiar rules. You need to modify according to time so that you can provide the correct environment for the physical and mental growth of your children. In this article we discuss a particular type of parenting called Lawnmower or bulldozer parenting. Discussion will have information about the negative aspect of Lawnmower or bulldozer parenting, how parents should be counselled and some herbal remedy regarding the same.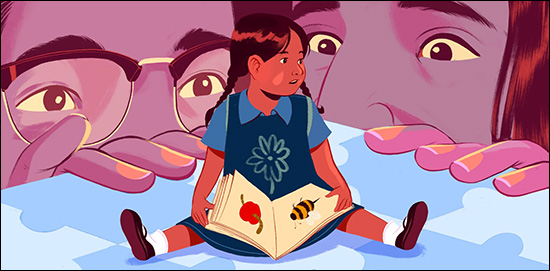 Introduction
Let's start the introduction of the topic with the definition of Lawnmower or bulldozer parenting. Lawnmower or bulldozer parenting is a type/style of parenting which involves the removal of obstacles from the child's path. This is done in order to comfort the children and keep them away from the experience of pain along with failure. When parents remove hurdles or obstacles from the paths of their kids/Children, they assume that they are setting them up to be successful in life. But, if an honest opinion is taken then they are basically spoon feeding their children and later on the child develops a habit of not doing anything on their own.
How Does Lawnmower Parenting/ Bulldozer Parenting Affect Children's Growth?
Today's world is definitely saturated in fear as even a school counsellor cautions that "we are creating children who are not having problem solving capacity by themselves ". We know the world is a fearful place and due to this we have children who are overly connected with their parents and lack or have lost skills which are needed to solve a problem. 
Parents shower upon their children, as a result we have a terminology "Lawnmower Parenting/ Bulldozer Parenting". In the past, Children have problem solving skills as they always have a problem to solve. But nowadays it's not like that. Now a days they have their parents to do that job for them "solving their children's problems" 
When something happens which can trigger anger, discomfort, frustration or confusion children run to their parents or text their mom and dad to resolve the issue as they don't know how to handle it.
To be very honest it is not the mistake of the children but it's the mistake of the parents that their children are like that and are not able to handle the problems they are facing on a regular basis. Like if your child has a flat tire you figured it out, if your child forgets the assignment at home you drop it off, if they have no money for lunch, you always provide them with the venoming money and keep them safe, content, totally mistake free and happy.
But one simple question….
Are your children happy and you really think this can keep them safe?
Yes the mortality rate among children have reduced like infant mortality rates, Fatal or nonfatal unintentional injuries in children and child death in motor vehicle accidents.
But on the other side the rate of depression has increased, suicide attempts in children have increased along with mental health diagnosis.
So, what do you think about where the next generation is going and whose fault it is?
For children it was always said earlier that Give them roots and Give them wings but now it has turned into Give them roots and turn them into kites. This is not justified.
The fear of parents is to be kept aside and it is really important to understand that if we want our children to develop skills and have solutions of their own then they need to be freed from the cage of protected parenting.
Not only for children, lawnmower parenting is also putting an effect on the life and health of parents as well. You might be thinking how?
They always hover around their children, this leads to self ignorance and stress which is typically present the whole time. The marriage is being affected as  both of the parents don't have time for each other.
Though parent personality can also be one of the reasons which can lead into lawnmower parenting or bulldozer parenting. Most of the parents with this type of parenting are literally perfectionist or over achievers. But they need to understand that they are like that because they solved the puzzles of life. That's why they are able to achieve things. They have dealt with life situations that's why they have achieved what they have achieved.
Herbal Formulations by Planet Ayurveda For tackling parents intense behaviour in Lawnmower Parenting/ Bulldozer Parenting
Planet Ayurveda is a herbal manufacturing unit which has its resellers in many of the world including India. The products manufactured by this company are totally herbal and are prepared under the strict guidance of MD Ayurveda experts. The formulations prepared by Planet Ayurveda do not contain any side effects and also do not have any type of additives like filliers, colours, preservatives, flavouring agents etc. The Lawnmower Parenting/ Bulldozer Parenting is mostly because of the panic or controlling mode of the parents so to calm their minds and keep them stress free Planet Ayurveda offers following formulations for the same:
BRAHMI CAPSULES
NEUROGENIE CAPSULES
ARJUN TEA
DOSAGE / USAGE
Brahmi Capsules - One capsule twice a day after melas with lukewarm water.   
Neurogenie Capsules - One capsule twice a day after melas with lukewarm water.
Arjun Tea - One cup of Arjun tea once daily. Preparation of Arjun Tea - Take one fourth tsp of Arjun tea and add it in 100- 150 ml of water. Let the water get warm and boil this mixture for 3-4 minutes. Pour it into a cup and have it. One can also add a little amount of milk in it for better taste. No other tea or sweeteners to be added.
Product Description
1. Brahmi Capsules
Brahmi Capsules are the patent product of Planet Ayurveda. The formulation has standardised extract of Brahmi (Bacopa monnieri). Brahmi is a very brilliant herb which is known for its impressive effects for pacification of Vata dosha specifically. Brahmi is a well known antioxidant and also has its impacts in eliminating accumulated toxins from the body. In this case it typically works by coping up with excessive stress and anxiety, improves the positive thought process and also boosts brain function. It can be given in any age group and has no side effects. The brahmi capsules are prepared with vegan gelatin which quickly dissolves in gastric mucosa.
2. Neurogenie Capsules
Neurogenie Capsules are also a patent product of Planet ayurveda which has two herbs as ingredients Ashwagandha (Withania somnifera) and brahmi (Bacopa monnieri). Neurogenie, as its name suggests, supports the entire neuro system as a genie and supports its effective and healthy functioning. Both of these herbs also have a vata pacification effect and thus controls anxiety along with stress. The parents in case of lawnmower parenting are generally stressed and filled with negative thoughts but they need to calm themselves. This can be easily done by using Herbal preparations like Neurogenie and others.
3. Arjun Tea
Arjun Tea is a very impressive formulation by Planet Ayurveda which has ingredients like  Arjuna (Terminalia arjuna), Punarnava (Boerhavia diffusa), Pipal Tvak (Ficus religiosa), Dalchini (Cinnamomum zeylanicum) and Chhoti Elaichi (Elettaria cardamomum). The Arjun along with other herbs in this formulation is really effective in stabilising the mood and recurrent anxiety a parent may feel. Parents are too worried about their children in this case but to worry about their heart Arjun tea is the best. It acts as a natural antioxidant, keeps you calm and prevents recurrent anxiety or fear. It prevents heart diseases and helps in maintaining good circulation.
Conclusion
The lawnmower parenting is not good for parents and is definitely not good for the children. The reason is simple and clear: it gives parents a lot of stress and on the other hand children are never able to develop situation handling skills as all the situations are handled by their parents. But the above mentioned formulations can help the parents really well and they can avoid recurrent bad or negative thoughts and stay calm while their children are not home. All the above mentioned formulations are effective and prepared with standardised extract of herbs. They do not contain any chemicals, preservatives or additives.
Share On