Role of Stress in Our Health and Importance of Healthy Mind
Role of Stress in Our Health and Importance of Healthy Mind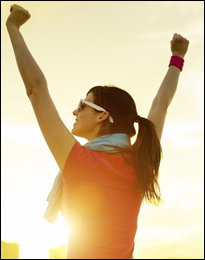 "Oh you are looking so fresh", these kinds of remarks can make your day, when your body feels good and rejuvenated.
Your outer body is a reflection of your inner world. Your inner world can be triggered by a hidden jitters and this jitter is known by a name, Stress.
Stress, you can say is an immediate response of your body towards some kind of reaction.
STRESSORS: BAD OR GOOD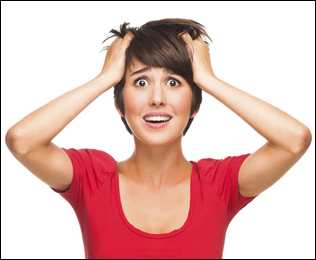 Whenever, we talk about stress, we always see its dark side. This is not always true. Its dark side comes in existence when any stress crosses its limits.
Bright Side Of Stress:-
High concentration
You will be in excited mode
A short term response
Boost your performance
Arises in conditions like during a new job, interview, marriage, in buying stuffs etc.
Dark Side Of Stress:-
Disturbance in concentration
Feelings of discomfort
Either short or long term
Puts you in physical or emotional stress
Arises in conditions like if you lose someone, illness and unemployment etc.
WHAT IS THE CAUSE BEHIND STRESS?
In stress, hormones like epinephrine, dopamine and adrenalin begin to rise that cause physiological problems like high blood pressure, stomach problems and weak immunity etc.
IN WHICH CATEGORY YOUR STRESS FALLS, IF YOU FEEL YOU HAVE
Acute Stress:-
This happens for short time. This can be detected through the symptoms like:
Loss of appetite
Dizziness
Excitement and Loss of energy
Headaches
Diarrhea
Cold hands and feet
Rapid heartbeat sometimes
Episodic Stress:-
This involves those patients that frequently suffer from acute stress.
Symptoms Include:-
Anxiety in long term
Lots of worries
Dizziness
Impulsive nature
Hypertension and headaches
Constipation or frequent diarrhea
Cold hands and feet
Chronic Stress:-
This kind of stress occurs when there is long term of acute stress or long term exposure to stressors. This causes lots of problem in a person's life.
Symptoms Include:-
High blood pressure
Eating disturbances
Irritability
Dry mouth
Headache
Stomach pain
Concentration problem
Depression
Short breathes sometimes
HOW YOU CAN MANAGE THIS DRASTIC ILLNESS?
So you can see, how stress can control our life, especially on mental level. Don't ignore and concentrate on its cure as soon as possible.
1. Do Meditation
Meditation relaxes your mind.
Helps you to find your inner self.
2. Do Exercise and Yoga
Release positive chemicals, endorphins and lower the symptoms of stress.
3. Communicate
Just share your emotions, this helps you release your tension and improves confidence.
4. To do list
Keep yourself engaged in some kind of work. Make your pending lists or do your hobbies that make your mood and mind better.
5. Get a Proper Sleep
Too little sleep causes irritability and anger.
Too much sleep makes us sluggish and depressed.
All things create stress, so sleep plays very important role to control stress.
6. Turn To Nature
Add herbs in your lifestyle that control the level of stress.
Green tea
Ashwagandha
Chamomile
Lavender
Kava kava
WHAT IS THE IMPORTANCE OF HEALTHY MIND?
To control stress, depression, emotional health and to do regular works in life, healthy mind is very important.
A mental fitness involves agendas that help you to calm down, relieves stress and enhances strong memory power.
Other characteristics that shows your mind is on healthy track:
High self-esteem
High self confidence
Courage
Control of behavior
Pleasing and cheerful mind state
Self-direction and productivity
True perception of the world
HOW THESE CHARACTERISTICS AND A HEALTHY MIND IS BENEFICIAL FOR US?
Good mental health improves quality of life.
Maintains well-being of physical state.
Easily handles the ups and downs of life.
Helps us to make good choices.
Keeps us away from diseases and ailments.
HOW TO KEEP A HEALTHY MIND?
First to nourish brain, a proper diet should be there.
The diet should be enriched with nutrients like trace minerals, vitamin A, B, C, D and amino acids etc.
Always be positive.
Play chess.
Take good sleep.
Keep learning something new.
Stop taking alcohol and cigarette.
Ayurvedic herbs like Ashwagandha, Brahmi, Shankhpushpi and Jatamansi are very important to make mind healthy.
Try something new and keep changing your routine time to time to make it interesting.
Play brain games like crossword puzzles, Sudoku, logic-reasoning and board games.
Share On