Swarna Bhasma (Gold Bhasma) - Benefits, Medicinal Uses and Dosage
Bhasmas are fine powdered Ayurvedic preparation which are made from pure metals or minerals. Healing with the help of metals like gold, silver is one of the ancient therapy which are used in various health problems.
Swarana bhasma is one of the ancient powdered Ayurvedic preparation prepared by using pure gold. It is used to treat different health problems like respiratory problems, heart problems & infertility etc.
Suvarna (Svarna) Bhasma Tablets
Pack Size
30 Tablets
Each Tablet Contains
Suvarna (Svarna) bhasma 15 mg, manufactured under reference Bharat Bhaishajya Ratnakar 5/8357
Dosage
As advised by the physician
Swarna (Gold) Bhasma Powder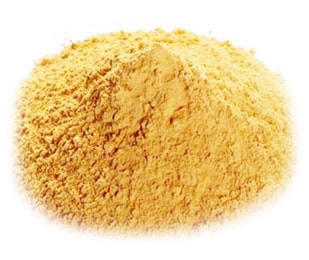 Pack Size
1.00 gm
Ingredients
Shuddha Suvarna, Shuddha Parad, Shuddha Gandhak, Nimbu Swarasa
Dosage
As advised by the physician
Ingredients of Swaran Bhasma
Pure gold is main ingredient of Swaran bhasma. Gold bhasma is made from purified Gold. To make Swarna bhamsa 24 carat Gold is used.
Method of Preparation of Swaran Bhasma
There are many different methods of preparation. Two common methods are explained below:
Purified leaf is crushed with lemon juice and applied with a paste of Rasa Sindhura (Mercurial compound) then it is kept in a closed container. Heated in absence of air in 400 – 500 °C for 4 -5 hours and finally Gold Bhasma is prepared.
Reference: Rasa Ratna Samucchaya 5/15
It is prepared through classical Ayurvedic techniques and calcination process with other raw material and herbs. These processes are used to convert gold into therapeutic form. It also removes bad effects of gold.
Nowadays there are modern machines available to prepare gold bhasma.
In ancient text it is mentioned - In a person who has been given Gold bhasma for a long time like few months, the poison cannot do any harm, similar to a water drop that cannot touch the leaf of the lotus.
Planet Ayurveda utilizes best quality Swarna bhasma that is used in various health conditions. Swarna Bhasma is used as Ayurvedic treatment for infertility, muscle wasting, heart weakness, sexual weakness, premature ejaculation, erectile dysfunction, anemia, asthma, diabetes, cancers, low immunity, tuberculosis and other wasting diseases.
How to know if Gold Bhasma obtained is pure or still need purification?
Once the gold bhasma is prepared using this method, there are few tests which are done to check if the Gold bhasma is made as per accurate standards or not.
As per Ras Shastra
The ancient alchemy of India - there are certain tests through which a bhasma must pass for completion of bhasmikaran process which is as follows.
1. Rekhapuran
It is a test for the fineness of the metal in the bhasma. The test in done on the finger lines. A well-prepared bhasma should be so fine that it should settle in between the finger lines and should be just barely visible. This shows that the particles of metals are so fine that they are embedded in between finger lines like talcum powder.
2. Nischandrikaran
This is a test to check the loss of the metallic property of shine. An ideally prepared bhasma should totally lose its shine.
3. Apunarbhava
The bhasma should be prepared in such a way that it is irreversible in the sense that one cannot derive the metal back from it again.
4. Varitar
The fourth and the most important test is that a bhasma should float on water. Imagine heavy metal like mercury floating on water but a truly made Bhasma will float on water.
As you refer Apunarbhava property of bhasma which is key of power behind bhasmas, it says that in the process of bhasmikaran original element lost its metallic property and turns to some other form other than metal and you cannot recover the original element back in its metallic form.
Now a day's science have found the form of element which is present in bhasmas which gives original therapeutic effect and it's called ORME (Orbitally Rearranged Monoatomic Elements).
Dosage
15-30 mg per day. It can also be given in dosage of 15.5 - 62.5 mg once or twice a day before or after food. Usually 1 to 2 months dosage is recommended in general debility, weakness, sexual weakness, neuropathy due to diabetes, low sperm count & infertility etc. For Rheumatoid arthritis, cancers and tumors, the dosage may be higher and should be given for long term - 6 months to 9 months.
Pediatric dose:-
From infancy to 5 year old is 5 mg per day,
From 5 – 10 years – 10 mg per day,
From 10 – 16 years – 15 mg per day.
Note - It should only be taken strictly under medical supervision.
Other Uses of Swarna Bhasma
The following herbs and adjuants fotify the effects of Gold bhasma many times:
It works like an aphrodisiac if used along with the herb Ashwagandha (Withania somnifera).
Swarna Bhasma improves strength and immunity if taken along with milk.
Use of swarna bhasma is wonderful for eyes, if consumed along with Punarnava (Boerrhavia diffusa).
It improves memory if consumed with Vacha (Acorus calamus).
Swarna Bhasma helps in depression if consumed along with Bramhi (Bacopa monnieri).
Bael (Aegle marmelos) fruit consumption is not recommended during the use of Gold bhasma.
Medicinal Uses of Swarna Bhasma
It is an Ayurvedic medicines which acts on all organs of body. Swarna Bhasma also improves overall natural functions in the body. It is used in many chronic diseases which are explained below:
Cardiac Diseases : This bhasma is used in the treatment of various heart diseases like angina pectoris, myocardial infarction etc. It provides strength to the heart and heart muscles. The bhasma improves blood circulation, helps in detoxification of blood and also cleaning of arteries.
Purification of Blood : Due to indigestion and many infections, body releases many toxins. Accumulation of these toxins result in various diseases. This bhasma helps to remove toxins from body.
Mental disorders : Swarna Bhasma is beneficial Ayurvedic medicine for different mental disorders like depression. It decreases inflammation in the brain, enhances memory and concentration.
Conjunctivitis : It is an inflammation of conjunctiva of eyes which is characterized by redness of eyes, itching and burning sensation in eyes. Swaran bhasma is helpful in conjunctivitis along with other pisthi like praval pisthi, mukta pisthi and giloy satva.
Skin Diseases : It is beneficial in various chronic skin disease like psoriasis, atopic dermatitis & eczema etc.
Immunity Enhancer : Swarna Bhasma also boosts your immunity and improves the fighting strength of body against viral infections. It is beneficial in cancer as stops the growth of unwanted body tissues.
Other Uses : This bhasma helps to treat vata and kapha related disorders.
It is beneficial in treatment of premature graying of hair, premature ejaculation, and erectile dysfunction.
Effect of Swarna Bhasma on Tridosha
It balances all three doshas – vata, pitta and kapha in body. It is mainly useful in disorders of Vata and Kapha.
Precautions and Side Effects of Swarna Bhasma
There are no side effects of Swaran Bhasma in prescribed dose but in higher dose it may cause toxicity.
Keep out of reach and sight of Children.
Not to be used for longer period (more than 9 months).
FAQs
What is the Chief Indication of Swarna Bhasma?
Swarna Bhasma is seen as an elixir. It is the best rejuvenator that prolongs life and slows down the ageing process. It improves the skin texture and helps in managing all kinds of diseases like poisoning, T.B., low appetite, CVS (Cardiovascular diseases), fever, cough, worms and many more. It enhances the strength and sustains the normal balances of tridosha (vata, pitta and kapha).
Can I take Swarna Bhasma during periods?
Yes , Swarna Bhasma can be given to the ladies during their period as it has proved to be a tonic. It helps when they are having heavy menstrual periods and eases the pain by relieving abdominal cramps.
Can I take Swarna Bhasma during pregnancy?
Yes, It can be given during pregnancy due to its sheeta veerya (cold potency), Madhur (Sweet), Kinchit tikta (Partially bitter) rasa properties.
Can a diabetic person take Swarna Bhasma?
Yes, diabetic patients can take Swarna Bhasma due to its antidiabetic property. It controls the blood sugar levels and prevents the complications of diabetes.
Is Swarna Bhasma a habit-forming medicine?
No it is not a habit forming medicine, but it does help in healing many diseases when taken as prescribed by the doctor . Never begin all by yourself otherwise it can deteriorate your physical strength by causing complications.
Is it safe to drive while taking Swarna Bhasma?
If Swarna Bhasma is taken in advised doses then it is safe to drive but if the dosage is high then it might cause sedative effects on the body.
Is it safe to take Swarna Bhasma?
Yes. it is safe to take Swarna Bhasma singly or in combination under expert's advice.
Can I give Swarna Bhasma to children?
Swarna Bhasma is an Ayurvedic medicine that should be given to children from 0 to 15 years to enhance their immune system, prevent recurrent illness, and boost memory and concentration, helping to increase height and weight. It improves stamina, intellect, enhances appetite, kindles the digestive fire, Increases sharpness and enhances memory.
What happens in case of overdose of Swarna Bhasma?
It is advised to be taken from 1 gram to 10 gram with Chawanprash and honey, daily. It will be better if you seek the advice of a doctor before consuming it. If taken in high doses may cause certain side effects such as Dizziness, vertigo, impotence and many more.
When to consume Swarna Bhasma, empty stomach, before food or after food?
Whenever you consume it, your stomach needs to be empty. If the food is still lying in your stomach then Swarna Bhasma may hinder the absorption process. So it is best if taken an hour before your meals
How long can I take Swarna Bhasma?
It can be taken under the expert supervision or as directed by your physician. Mostly it is prescribed for 9 months.
What is the Best time to take Swarna Bhasma?
The best time to have Swarna Bhasma is before your meals on an empty stomach and you can reap the maximum benefits.