Herbal Remedies for Blood Clotting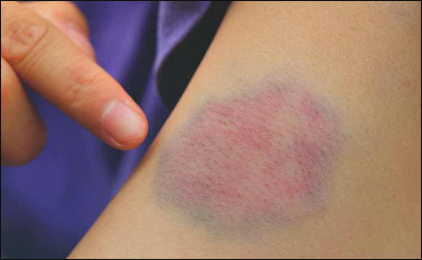 About Blood Clotting
Blood clotting refers to when blood changes from liquid to semi-solid state, this forms a clump of blood or mainly known as blood clot. The formation of blood clot can be considered very dangerous as this can stuck in heart or any other organ and can stop the flow of blood. A blood clot can be seen anywhere inside the body and of any size.
Types of Blood Clots
Arterial clot - This type of clot is present in the artery and it required immediate attention.
Venous clot - This type of clot is present in the veins of the body. Deep vein thrombosis is considered as one of the serious and life threatening venous clot.
Causes of Blood Clotting
Formation of clot is a natural process that takes place within the body but the clots usually gets dissolve. When some times, clots do not get dissolve and that clots are movable. This can cause problem in the functioning of the body.
Symptoms of Blood Clotting
Swelling
Pain
Tenderness
Redness
Warm sensation
Mostly the symptoms depend on the size of the clots
Blood clots can be found in various parts. Each part having clot has different symptoms. Let's discuss the symptoms for different types of clots:-
Clot in the heart - Chest feeling light, shortness of breath.
Clot in abdomen Abdominal - Pain, swelling.
Clot in the lungs - Chest pain, shortness of breath, breathing problems, palpitations, coughing up blood,.
Clot in leg or arm - Swelling, pain, tenderness, warm sensation, and reddishness.
Clot in brain - Sudden and severe headache, difficulty in speaking, blurred vision.
Risk Factors of Blood Clotting
Smoking
Cancer
Birth control pills
Family history of blood clot
Obesity
Pregnancy
Lengthy travels
Age factor (above 65 years)
Diagnosis of Blood Clotting
Medical history and physical examination is done
Tests may also be performed that include
Ultra sound
MRI
CT scan
A-D dimer test
Herbal Remedies for Blood Clotting by Planet Ayurveda
There are some wonderful herbal remedies like Gotu Kola Capsules, Arjuna Capsules, Chandraprabha Vati and Curcumin Capsules for ayurvedic and natural treatment of blood clotting. These herbal remedies are formulated from using pure and natural herbs. These herbs are used since ages and there are no added chemicals and any kind of preservatives in these herbal remedies.
These capsules are especially formulated for brain related problems. They help to get rid of depression and anxiety. Major depressive problems are solved by this particular remedy. They provide energy to neurotransmitter that is a natural brain chemical which plays major roles in the activities of brain.
Dose: 1-2 capsules twice daily with plain water after half an hour gap of meal intake.
The herb Arjuna (Terminalia arjuna) is especially known for cardio diseases. This herb provides healthy blood circulation that is necessary in the problem of blood clotting. This herb let the blood to flow easily to each and every part of the body and thus helps in preventing stroke. Regular intake of this particular herb also maintains the cholesterol level and keeps the heart healthy and free from any diseases. It decreases the LDL level in the blood which is considered beneficial.
Dose: 1-2 capsules twice daily with plain water after half an hour gap of meal intake.
This herb is formulated from various herbs that provide a calming effect on whole of the body. Let's discuss the herbs used to formulate this particular herbal remedy:-
Ela
Tejpata
Dalchini
Danti
Pippali
Maricha
Sunthi
Haridra
Mustak
Vacha
Karpoor
Sharkara
Guggul
Shilajit
Amalaki
Chavya
Vidanga
Sarjikashaar
Yavkshaar
Saindhav lavan
Suvarchal lavan
Vida lavan
So these are the herbs used to formulate this particular herbal remedy. Let's discuss the benefits of these amazing herbs. These herbs are known for its stress relieving properties. Chanderprabha vati is one of the stress buster herbal remedy and also cuts off pain from the arms, legs, back and neck. These are the main symptoms of blood clot in arm or leg. Chanderaprabha vati is also known as natural blood cleanser. These herbs purify the blood and clears toxic materials from the blood. This herbal remedy cuts the deadly microbes that feed on the red blood cells from the body and keep the blood clean. Not only in this particular problem, this herbal remedy can also be used in disease such as diabetes as this can lessen insulin by 88 percent and leads to increase in burning of glucose and increasing uptake of glucose into the cells. But one should be careful on its usage on infections as it this herbal remedy has weak anti-effective effects.
Dose: Two to three tablets twice daily with plain water after meals.
Curcumin is considered as a natural anti-septic. Curcumin helps to treat digestion related problems. This herbal remedy is formulated using natural and pure extracts of curcumin. This herb stimulates the production of bile and helps in emptying of the gall bladder. As we know that one of the main cause of heart burns is digestive system related problems, so this particular herbal remedy is formulated to eliminate all the causes that are related to improper functioning of digestive system related problem.
Dose: 2 capsules twice daily with plain water for inflammation, 1 capsule daily is good as anti-oxidant.
In the problem of blood clotting, it is suggested to take care of the diet in a strict manner. As we know that this particular problem can prove to be life threatening, so it is suggested to stay away from oily food as this can cause fluctuations in the level of blood pressure which can lead to the movement of clot further causing strokes or severe pains depending upon the type of clot.
Share On