How Cinnamon is Helpful in Controlling Diabetes Naturally?
Cinnamon is commonly known as dalchini and is found commonly in Indian kitchens. Since ages, it has been used as a digestive, aromatic and flavoring agent all over the world. It is a pungent and sweet spice. It is only now that people have started acknowledging the anti-diabetic action of cinnamon. In ancient times also it was used medicinally for various purposes. It was quite popular medicinal substance in ancient Egypt, India, and China. In bible also its use is described. Cinnamon has shown the promising effect in the treatment of diabetes by lowering the blood sugar level and preventing the diabetic complications. This spice has insulin potentiating activity, i.e. ability to increase the efficiency of insulin to move glucose from the blood to cells.
What is Cinnamon?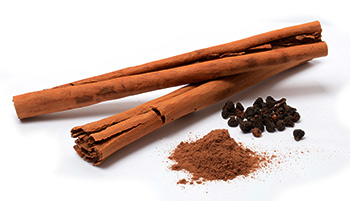 Cinnamon is a spice which is derived from stems of Cinnamomum tree. The inner bark of the tree is extracted. Woody part of the bark is removed and dried. These dried part curls and forms cinnamon sticks. For powder form, these sticks are ground.
How many types of Cinnamon are there and Which one is more Better for Diabetes?
There are two types of cinnamon:-
Ceylon cinnamon
Cassia cinnamon
Ceylon cinnamon is formed from the bark of Cinnamomum verum tree and is considered to be true cinnamon. It is less common than Cassia cinnamon and is more expensive than the Cassia cinnamon. Ceylon cinnamon is more effective in diabetes and has more antioxidants. Cassia is low priced and is more easily available at Indian spices store. Cassia cinnamon consists of a substance called coumarins which causes liver damage. Both the cinnamons can only be differentiated in rolls form so never buy in a powder form because you will not be able to differentiate. A thin rolled layer of bark is Ceylon cinnamon and a thick rolled layer of bark is Cassia cinnamon.
Why to take Cinnamon for Diabetes?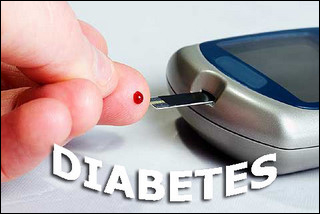 Diabetes is a metabolic disorder characterized by increased blood sugar for a considerable time. If it is not treated correctly many complications can be posed like diabetic neuropathy, diabetic nephropathy, diabetic foot, visual disturbances, and kidney diseases. Conventional treatment for diabetes includes anti-diabetic drug and insulin injections. Cinnamon can help lower the blood sugar in a very natural way and also help to relieve other associated symptoms. It can be used along with medicines or people who are at the prediabetic stage and want to avoid medicines at this stage can use it.
How Cinnamon Helps Diabetic People?
Cinnamon increases insulin sensitivity and can imitate it. In diabetic people either cells are not responding to insulin or pancreas is not producing enough insulin which causes high blood sugar level. This spice imitates insulin and increases glucose transport to cells resulting in lower blood sugar level. Cinnamon can increase insulin sensitivity in the cells which increases the efficiency of insulin to transport glucose to the cells.
Fasting blood sugar can be lower by the use of this spice. It may decrease hemoglobin A1C.
Blood sugar level can rise if the meal was heavier or contained more carbohydrates. Cinnamon helps to reduce blood sugar level after meals. It helps to keep blood sugar level fluctuations in control as these spikes in blood sugar can increase oxidative stress and risk of inflammation.
Diabetic complications can be prevented by the use of Cinnamon. People with diabetes are at higher risk of developing heart disease and regular use of this spice can lower this risk.
Along with blood sugar, it also reduces blood cholesterol level and may decrease the risk of the complications.
What are the other Health Benefits of Cinnamon?
Cinnamon has an antioxidant effect. It protects the body against free radicals and toxic substances.
Anti-inflammatory properties of this spice help to relieve inflammatory symptoms like pain, redness, and swelling of the affected part.
The smell of cinnamon helps to boost cognitive functions like attentional process, working memory, and visual-motor response.
It improves brain health and can prevent Alzheimer disease. There is a protein which accumulates in the brain can develop neurofibrillary tangles. These neurofibrillary tangles are a hallmark of Alzheimer's disease.
When Cinnamon is soaked in water mucilage, i.e. a water-soluble fiber is created. This mucilage helps to relieve a sore throat and cough.
It increases blood oxygen level and blood flow in the body.
This spice may prevent cancer by inhibiting cancer cells growth.
Cinnamon reduces total cholesterol, HDL cholesterol, LDL cholesterol and triglyceride levels in the body which prevents various cardiovascular diseases.
Nausea can be relieved by cinnamon.
When used as a hair mask it prevents hair loss and promotes hair growth.
Arthritic pain can be relieved by cinnamon.
What are the Ways to use Cinnamon?
1-3 grams of powder can be taken singly or can be added in food daily once a day.
The powder can be added to the tea, coffee, glass of water or can be taken with little lemon juice.
Cinnamon tea can be used for soaking feet in case of Athlete's foot.
One teaspoonful of cinnamon bark is boiled in one cup of water, strained and drink for digestive complaints.
For making hair, mask add one teaspoonful of powder and add to a half cup of olive oil and little honey. Keep this mask for 10-15 minutes on the scalp and wash it.
One teaspoonful of cinnamon powder is added to a half cup of sesame or almond oil and half spoon of pure vanilla extract. This mixture can be used for massage and bath.
What can be the Side-Effects of Cinnamon?
Cinnamon is rich in antioxidant but also contains many harmful substances like coumarin which can damage the liver. So use it only under medical supervision.
Avoid the use of cinnamon in people with liver ailments.
As this spice lowers the blood sugar level. The people taking anti-diabetic medications should be while adding cinnamon with their medicines as it may cause hypoglycemia. Hypoglycemia is a life-threatening condition.
Use of cinnamon during pregnancy, breastfeeding and in children should be avoided or take medical guidance.
Share On