DIET PLAN FOR DIABETIC LIVER DISEASES
Diabetes can cause large number of liver diseases. Liver is responsible for manufacturing and storing glucose depending upon the body needs. Excess accumulation of fat in the liver makes organ less responsive to insulin, leaving too much glucose in the blood, which can lead diabetes, on the other hand liver fat triggers harmful inflammation that creates scar tissue and other liver disease. Diet is one of the important components in managing diabetes and liver diseases. A moderate protein, low carbohydrate and low-fat diet are prescribed for diabetic with chronic liver disease as it seems to help manage both conditions. Avoid simple sugars and sweets, carbonated drinks, caffeine, alcohol, fried food, salty foods etc.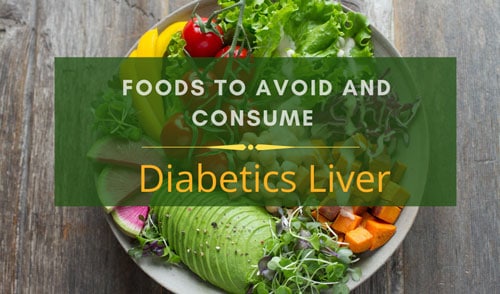 DIET FOR DIABETIC LIVER DISEASES
EARLY-MORNING
Fenugreek water / Lukewarm water
BREAKFAST
Broken wheat porridge (Veg Dalia) / Veg oats / Veg Semolina (veg upma) / Boiled rice (limited amount) / Vermicelli (Veg Sewian) / Besan pancake (gram flour) / Stuffed Chapatti / Chapatti with veg or Dal / Egg white portion only
MID-MORNING
Fruit / Coconut water / Herbal tea / Green tea / Steamed Salad
LUNCH
Missi Roti / Boiled Rice / Sago Khichri / Vegetable + Dal + Steamed salad
EVENING
Roasted Chana / Sprouts / Green tea / Herbal tea
PRE-DINNER
Soup (Home-made)
DINNER
Chapatti / Boiled Rice / Vegetable + Dal
DIET INSTRUCTIONS
CEREALS
Cereals to be consumed
Whole grains, wheat, Oatmeal, Brown rice, Millet, Sabudana, Barley
Cereals to be avoided
White refined flour
FRUITS
Fruits to be consumed
Apples, Papaya, Pear, Black berry
Fruits to be avoided
All canned and packaged fruits, Grapes, Apricots, Orange, Cranberries, Guava, Lemon, Mangoes, All citrus fruits
VEGETABLES
Vegetables to be consumed
Bottle gourd, Bitter gourd, Ridge gourd, Round guard, Pumpkin, Carrots, Coriander leaves, Spinach leaves, Fenugreek leaves, Turnip, Radish, Peas, Beetroot, Cauliflower, Kale, Winter squash, Broccoli, Cabbage, Mushroom.
Vegetables to be avoided
Canned and frozen vegetables, Tomatoes, Onion, Garlic, Potatoes, Coconut, Sweet potato, Jackfruit, Taro root, Yam
PULSES
Pulses to be consumed
All pulses and legumes but prefer spilt ones. Black gram (in limit)
Pulses to be avoided
Dried and frozen pulses
DAIRY PRODUCTS
Dairy Products to be consumed
Nill
Dairy Products to be avoided
Milk and its products, Whole milk and cream, Yogurt, Cheese, Condensed milk, Curd, Buttermilk
SPICES
Spices to be consumed
Cumin, Fennel, Coriander, Limited black salt, Thyme, Black Pepper, Fenugreek seeds
Spices to be avoided
Red chilies powder, Table salt (excess), Green chili
DRINKS
Drinks to be consumed
Coconut water, Green juice, Herbal tea, Beetroot juice, Bitter gourd juice, Pumpkin juice, Pomegranate juice (All of above in moderate quantity)
Drinks to be avoided
Whole milk drinks, Cream based liqueurs, Canned soup and packaged soup, Alcohol, Sweetened drinks, Squashes, Hot chocolate drinks, Coffee, Tea, Buttermilk, Sugarcane juice
FLESH FOODS
Flesh Foods to be consumed (once in a 15 days)
Egg white, Roasted / Grilled / Boiled Chicken or Fish, Skinless chicken, Lean meat
Flesh Foods to be avoided
Fish fried in suitable oil, Red meat, Prawns, Lobster, Crab, Lean beef, Pork, Lamb, Ham, Turkey, Rabbit, Egg yolk, Mutton, Duck, Goose, Meat pies, Visible fat on meat, Organ parts like Liver, Kidney and Chest.
SEEDS AND DRY FRUITS
Dry Fruits to be consumed
Almond - 5 (soak in water overnight), Flax seed, Pumpkin seed, Sunflower seed
Dry Fruits to be avoided
Pistachio, Raisins, Cashew nuts
OILS
Oils to be consumed
Mustard oil, Cow ghee, Olive oil, Canola oil
Oils to be avoided
Hydrogenated oil, Butter, Coconut oil, Palm oil
OTHER FOODS
Other Foods to be consumed
Homemade only
Other Foods to be avoided
All bakery products or processed, Sauces, Mayonnaise, White sugar, Ice-cream, Cream soups, Dark chocolate, Butter scotch, Coconut bar, Chutneys, Pickles, Junk food, Deep fried foods, All Spicy foods, Too much salty food
SWEETENERS
Sweeteners to be consumed
Nil
Sweeteners to be avoided
Honey, Sweet dish, Sweets, Fruit jellies, Jam
LIFESTYLE AND DIETARY TIPS
Walk for at least 30-45 min is recommended.
Whole fruit should be preferred to fruit juices.
Skipping of meals should be avoided, especially the breakfast
Water intake should be limited in quantity.
Flax seed- 1 tsp / day
Herbal Tea - Boil ½ tsp each of fennel, coriander, cumin in 2 cups of water till it's reduced to 1 cup.
Share On