Diet Plan for Pregnant Women
Pregnancy is a highly demanding phase of nutrition. The feeling of carrying a soul within you is the most awaited time in a woman's life. So this is the time for a pregnant woman to take healthy and nutritious diet for baby's good growth and therefore risk of birth defects also get diminishes.
Restricted eatingor crash dieting in pregnant can seriously danger for both mother and baby's health, and is not recommended during pregnancy.A diet lacking nutrients may negatively affect the baby's development.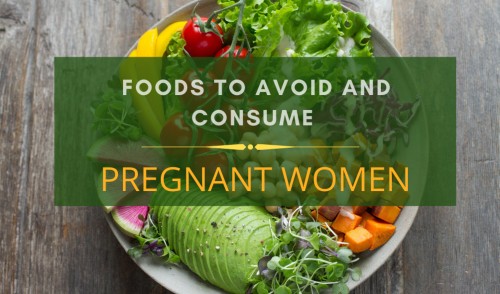 DIET CHART FOR PREGNANT WOMEN
EARLY-MORNING (7:00 am)
1 cup of milk (flavored or unflavored) Preferred flavors- Almond, Cardamom or Shatavari (Asparagus racemosus) / 2 Wheat biscuits or dry toasts / 6 Soaked Almond + 2 Dates
BREAKFAST (9:00 am)
Broken wheat porridge (Veg Dalia) / Veg Semolina (veg upma) / Veg Vermicelli (Sewian) / Veg poha (Rice flakes) / Veg idli / Chickpea flour pancakes (gram flour) /Parantha Stuffed with 1 bowl curd / yogurt / Chapatti with veg or Dal/ Semolina pancakes / Oatmeal / Omelets with 2 slices brown bread.
MID-MORNING (11:00 am)
Salad / Fruit (except papaya and grapes) / Smoothie / Sprouts
12:00-1:00 pm
Lemonade / Coconut water
LUNCH (2:00-3:00 pm)
2 Wheat chapatti / Mixed chapatti / Boiled Rice / Bowl of lentils or fish curry or chicken/ Any veg of your choices / Salad / Sprouts / Lemon rice
3:00 pm
A glass of Buttermilk
4:30 pm
Milk / Herbal Tea / Milk shake/ Smoothie / Green tea / Any Snack made with cottage cheese
6:00 pm
Roasted Chickpeas / Sprouts / Veg Sandwich/ Dry fruits (Almond + Walnuts/ Rice flakes Snack
PRE-DINNER (7:30 pm)
Veg / Chicken Soup (Home-made)
DINNER (8:30-9:00 pm)
Jawar chapatti / Bajra chapatti / Boiled Rice / Vegetable + Moong lentils + Salad / Fish/ Chicken / Tofu Cheese / Nutri-nuggets
BEDTIME (10:00 pm)
Fruit custard with Almond or 2 Dates / Fruit shake / Semolina kheer / Rice Phirni
MONTH WISE DIET
According to Ayurveda, it is important to follow this regimen in order to remain healthy and deliver a healthy child possessing good health and all qualities.
| | |
| --- | --- |
| MONTH | DIET |
| FIRST MONTH | Sweet, cold, liquid and congenial diet. Avoid massages |
| SECOND MONTH | Sweet, cold, liquid diet |
| THIRD MONTH | Sweet, cold, liquid diet especially cooked rice with milk |
| FOURTH MONTH | Cooked rice with curd, pleasant food mixed with milk and butter and white meat (Optional). |
| FIFTH MONTH | Rice gruel |
| SIXTH MONTH | Sweetened curd and regular consumption of milk and clarified butter. |
| SEVENTH MONTH | Same as in sixth month |
| EIGHTH & NINTH MONTH | A few teaspoons of cows ghee should be consumed mixed in food for an easy delivery |
FOODS TO BE CONSUMED DURING PREGNANCY
Dairy products, Legumes, Green leafy vegetablesand fruits, Lean meat, Salmon, Eggs, Whole grain, Fish (salmon but in limit)
FOODS TO BE AVOIDED DURING PREGNANCY
Raw and processed meat, unpasteurized food, milk, cheese, Papaya, Grapes, Caffeine, Alcohol, Junk food, Packaged foods, Aerated Drinks
LIFESTYLE AND DIETARY TIPS
Skipping meal should be avoided, especially breakfast.
Follow Iron and vitamin rich Diet.
Meditation and Breathing exercises are recommended.
Drink plenty of water and coconut water.
Eat Healthy.
Share On