Diet to Increase Platelet Count in Blood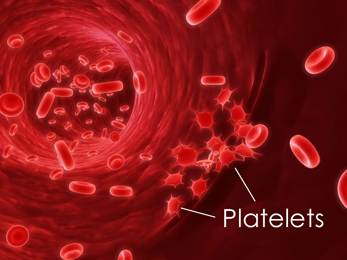 Generally speaking, you can take all fruits and vegetables. But, here are some food items that are must to be included in your diet to increase your platelet count. The food items that are actually causing low platelet count must be eliminated from the diet. First, we will discuss which food items are beneficial.
Fruit and vegetable Juices are highly effective in increasing blood platelet count. Better, you make fresh juice every time at your home.
Juices
Carrot and beetroot juice is highly effective to increase the platelet count. Take 3 to 4 carrots and add half piece of beetroot. Or you can add these two according to your need.
Pomegranate juice is highly beneficial. You can drink a glass of pomegranate juice daily.
Eat ripe papaya or drink papaya juice. You can add a little lemon juice. Drink this juice 2 times daily.
Drink ½ glass of fresh pumpkin juice. You can add 1 teaspoon of honey and drink it 2 times a day.
Boil 4 or 5 leaves of fresh spinach in 2 cups of water for a few minutes. Allow it to cool, and mix in 1/2 glass of tomato juice.
Foods Must Eat
Eat foods like lemons, papaya, pumpkin, oranges, tomatoes, cantaloupes, kiwi, spinach, bell peppers, carrot, kale, sweet potatoes, broccoli and all green leafy vegetables.
Eat beet root as a salad with your meals.
Eat 3 to 4 gooseberries (amla) on an empty stomach every morning.
Non Vegetarian
If you are non-vegetarian, then you can eat turkey, chicken, oysters and fish. Fish may include salmon, sardines, mackerel and herrings.
Diary Products
Drink a glass of milk twice daily. Add dairy products such as Cheese, yogurt, curd in your diet. But, do not take in excess.
Whole Foods
Eat whole grain cereals, brown rice, and whole wheat products.
What to Avoid?
There are some foods that are responsible for low platelets and hence must be avoided.
Foods that contain quinine such as tonic water, bitter melon. Foods that contain aspartate such as soda, sugar free and low fat candy and cakes, pastries.
Avoid alcohol such as beer, wine and other hard liquor.
Reduce the amount of white flour, white rice and processed foods.
Reduce the amount of white refined sugar as well as fructose, corn syrup, honey and other sweeteners.
Share On