Rasona / Garlic / Allium Sativum
Rasona, Garlic (Allium Sativum)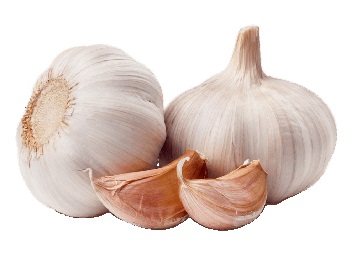 Description of Plant
It is scapigerous foetid perennial herb with underground bulbs. The flowers are hermaphrodite (have both male and female parts) which are pollinated by bees and insects. Leaves are simple, long, flat and linear. Flowers are small, white in rounded umbels mixed with small bulbils. It can be grown in the sandy and loamy soils but prefers well-drained soil. It cannot grow in the shade but preferably grown in dry or moist soil.
General Information
Rasona is commonly called as the Lahsuna and Garlic. It is considered as anti-aging spice and helps to enhance the longevity. This herb offers the various health benefits like cardiovascular properties, good digestive health, respiratory health, and healthy cholesterol and blood pressure levels in body. Further this herb is also good for eyes, cardiac tonic, digestive, and good for eyes, improves hair strength and enhances the libido.
Various bioactive compounds present in this herb which are packed with the medicinal properties.
Volatile oil - 0.06-0.1%
Carbohydrates - Arabinose, Galactose etc
Vitamins - folic acid, Niacin, Riboflavin, thiamine, vit c
Amino acids - (arinic, Asparagic acid, methionine etc.);
Enzymes - allinase
Volatile compounds - allylalcohol, allylthiol, allylpropyl disulphide etc.
Habitat
It is cultivated all over India. But mainly found in Karnataka, Ludhiana, Tamil Nadu, Andhra Pradesh, Uttar Pradesh and Gujarat.
Classification
Kingdom: Plantae
Phylum - Magnoliophyta
Class - Lilopsida
Order - Liliales
Family - Liliaceae
Genus - Allium
Species - Sativum
Names
Latin Name - Allium sativum
Hindi - Lahsun
Bengal - Loshun
Gujrati - Lasan
Punjabi - Lasan
Tamil - Poondu
Urdu - Lahsun
Ayurvedic Properties
Hindi / Sanskrit
English
Rasa
Madhura, Lavana, Katu, Tikta, Kashaya
Taste
Sweet, Salt, Pungent, Bitter, Astringent
Guna
Snigdha, Guru, Teekshna
Physical Property
Oily, Heavy, Piercing
Virya
Ushna
Potency
Hot
Vipaka
Katu
Metabolic Property (After Digestion)
Pungent
Effects on Doshas
It balances vata and kapha doshas. It increases pitta dosha.
Ancient verse about Rasona (Garlic)

The Bhavprakash nighantu verse 217-220, edition of 1998: page no-130-134.
Lahsuna, Rasona, Ugargandh, Mhoshadh, Arisht, Mlechkand, Yavneshat and Rasnok are the synonyms of Lahsuna.
Lahsuna originated when garud snatched amrit from lord Indra and little drops of amrit that dropped on earth let to origin of lahsuna (garlic).
There are five tastes in lahsuna except sour taste. Therefore without sour taste it is called rasona.
In lahsuna five tastes are there; in the root there is pungent taste, in leaves there is bitter taste. Its stem is astringent, front part of its stem is salty in taste. Its seeds are sweet in taste.
References:-
The Bhavprakash nighantu with elaborated Hindi commentary by Padmashri prof. K.C. Chunekar, edited by Dr. G.S. Pandey: verse 217-220, edition of 1998: page no-130-134.
Practical uses of Allium Sativum (Garlic)
This herb is loaded with the anti-oxidants properties and it helps to reduce the oxidative stress in body. It helps to protect cells from free radical damage.
Use of this herb helps to minimize the bone loss by balancing the estrogen levels in females. Daily consumption of this herb helps to overcome the estrogen deficiency in females.
This herb helps to maintain the healthy cholesterol levels in body. It helps to lower the LDL cholesterol (the Bad cholesterol) and increases the HDL (Good cholesterol) levels in the body.
Being aphrodisiac in nature this herb helps to improve the libido and enhances sexual desire. In males it is quite good to resolve the various problems like premature ejaculation and erectile dysfunction and sexual weakness.
Use of this herb is quite good for hair strengthening. It helps to maintain the hair healthy and strong. It strengthens hair follicles and promotes the hair growth. Its use is quite effective to reduce the hair fall also.
This is known to be a good herb for digestive problems like indigestion, gastric disorders, gastritis, bloating, bowel movements, flatulence, heart burn and stomach aches. It is also acts as the laxative hence relieves the constipation. Hence this herb helps to maintain the good health of digestive system and can be used for the treatment of diarrhea and cholera.
This herb acts as the cardiac tonic hence it helps in strengthening of heart muscles. So use of this herb is quite good to maintain the good heart health.
Use of this herb is quite good in the hypertension as it helps to reduce the high blood pressure level in the body.
Anti-bacterial properties of this herb are quite beneficial in the treatment of respiratory infections like cough and throat problems. It boosts up our immunity and increase the body's stamina to fight against the infections.
This herb helps in releasing insulin in the body. It helps to maintain the healthy blood sugar levels in the body. Hence use of this herb is quite good for diabetes patients.
It has been found that people who eat garlic have less chances of developing colon, esophageal or stomach cancer.
Use of rasona oil is quite good to suppress the pain in ear.
This herb is also good to manage the brain disorders like Alzheimer's disease and Dementia.
Anti-inflammatory properties of this herb are quite good in sciatica and chest pain problems. As use of this herb helps in the reduction of body pain.
Part Used
Dosage
Paste - 1-6 g in single or divided dose per day.
Juice extract - 5-10 ml, once or twice a day.
Oil - 1-2 ml in single or multiple dose per day.
Ayurvedic Products from Allium Sativum (Garlic) in Planet Ayurveda
These capsules are prepared from the pure extracts of herb Rasona. This capsules are very useful to lower the high cholesterol and blood pressure levels in the body. Being rich in antioxidants this herbal product helps to enhance the longevity of life. So anti-ageing properties of this herb contribute to inhibit the various diseases like heart disease and cancer.
Dosage - 1-2 capsules once or twice in day.
Side Effects
This herb has no toxic effects on body if taken in a limited quantities. Increased consumption may result in the vomiting.
It should not be given in excess to pregnant ladies.
Share On